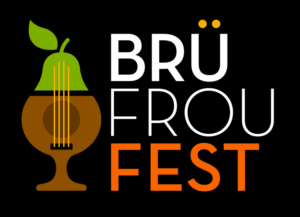 If there are three things we love at F4L, it is beer, music, and fantastic cuisine. Foodies and Denverites look no further the the 4th Annual BrüFrou event. This all encompassing craft beer + culinary pairing + live music event is going this Sunday, July 16th.
Showcasing 125 Colorado brewers, chefs, mixologists, 80+ unique pairings and live music featuring national touring artists at the Tivoli Quad in downtown Denver
After three years of chilly April showers, BrüFrou takes on summer with a who's who of chefs, brewers, mixologists and musicians!
Continuously innovating the craft beer & culinary event scene, BrüFrou expands to BrüFrouFEST (BFF) with two ticket levels, 50% more pairings, specialty tents and live music. The event will take place on the redesigned Tivoli lawn in the heart of downtown Denver.
New this year–2 ticket types for even more accessible goodness. BFF will provide an expanded experience appealing to both aficionados and those new to local craft beer.
The different experiences offer connections with top chefs, master brewers, award- winning mixologists plus live music; specialty tents featuring bacon, cheese and chocolate pairings; beer cocktails from some of Colorado's best craft cocktail bars and a vendor marketplace, too!
Adding some flavor to the day, national touring artists including: The Mowgli's, Zach Deputy and Horseshoes & Hand Grenades will bring music from Coast to Coast with Bossa Nova, Gypsy Jazz, Bluegrass, Island-infused Drum & Bass and Sunny West Coast Indie-Rock.
Craft beer, food and music lovers over 21 are invited to join the fun. Come toss your favorite festival blanket, relax with your first pairings as you peruse the menu of more than 80 delectable offerings. Play your favorite lawn games, dance with the bands, stroll through the marketplace in between bites and beer until you are fat & happy. Play with us on July 16th at BrüFrouFEST 2017. Tickets at brufrou.com
–  The VIP package amplifies classic BrüFrou– extra special culinary and brewed pairings under the VIP tent. Perfect for the foodies among us. Samples from all 125 partners.
– The GA entry provides craft beer + food fans a starting kit-
8 one-bite pairings and a show for $40 with the ability to add-on as you go. Samples from 80 partners.
Buy your tickets HERE
We will see you there!