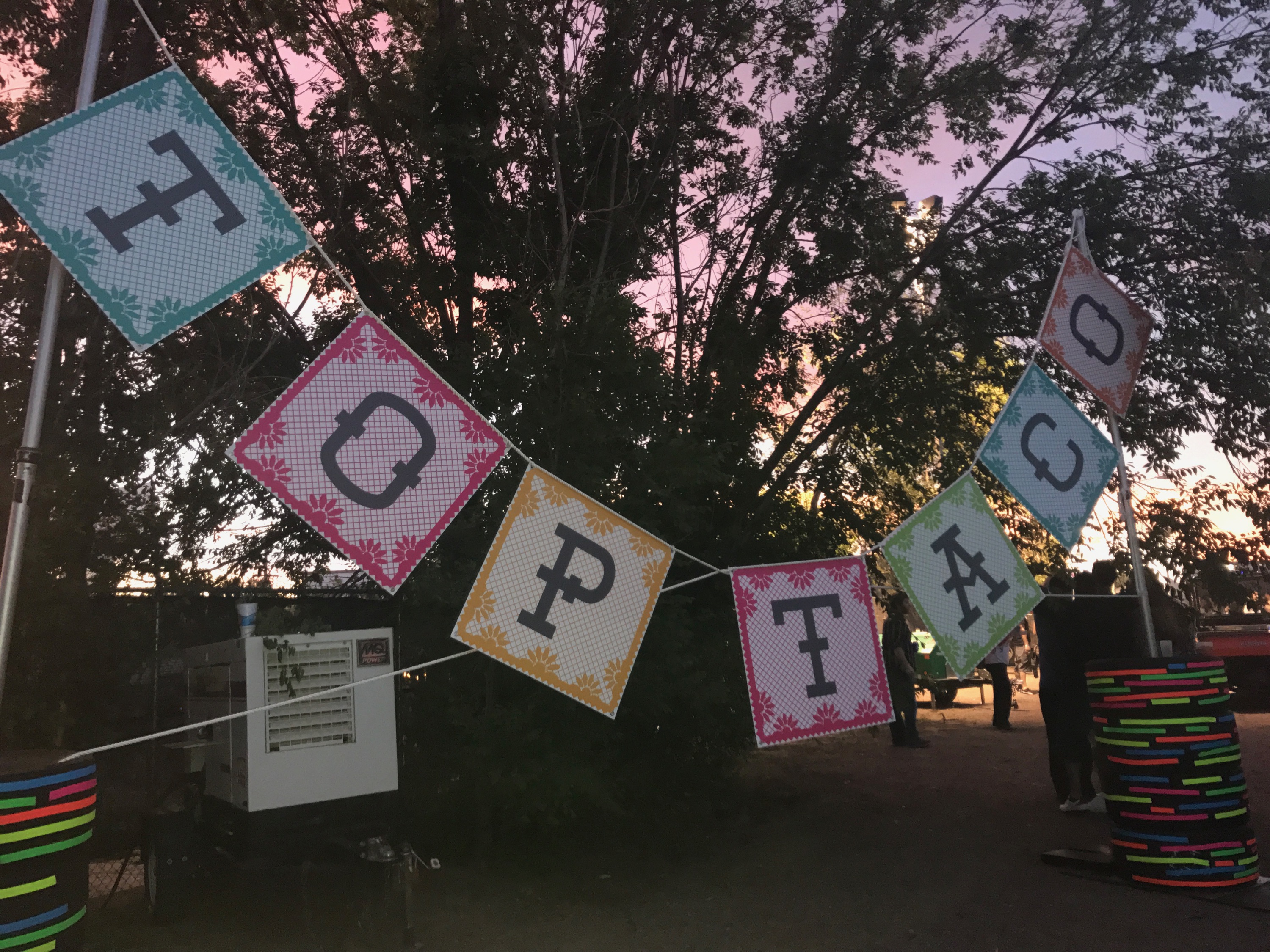 The overcast weather and looming rain clouds couldn't keep hundreds of 21+ adults from gathering on June 22nd for Colorado's fourth annual Top Taco Festival in River North (RiNo) in downtown Denver. The outdoor festival, which included over 40 local taco restaurants and over 40 tequila brands lasted late into the night and gave each attendee the opportunity to fill their stomachs and sample spirits with an all-you-can-eat taco and tequila extravaganza.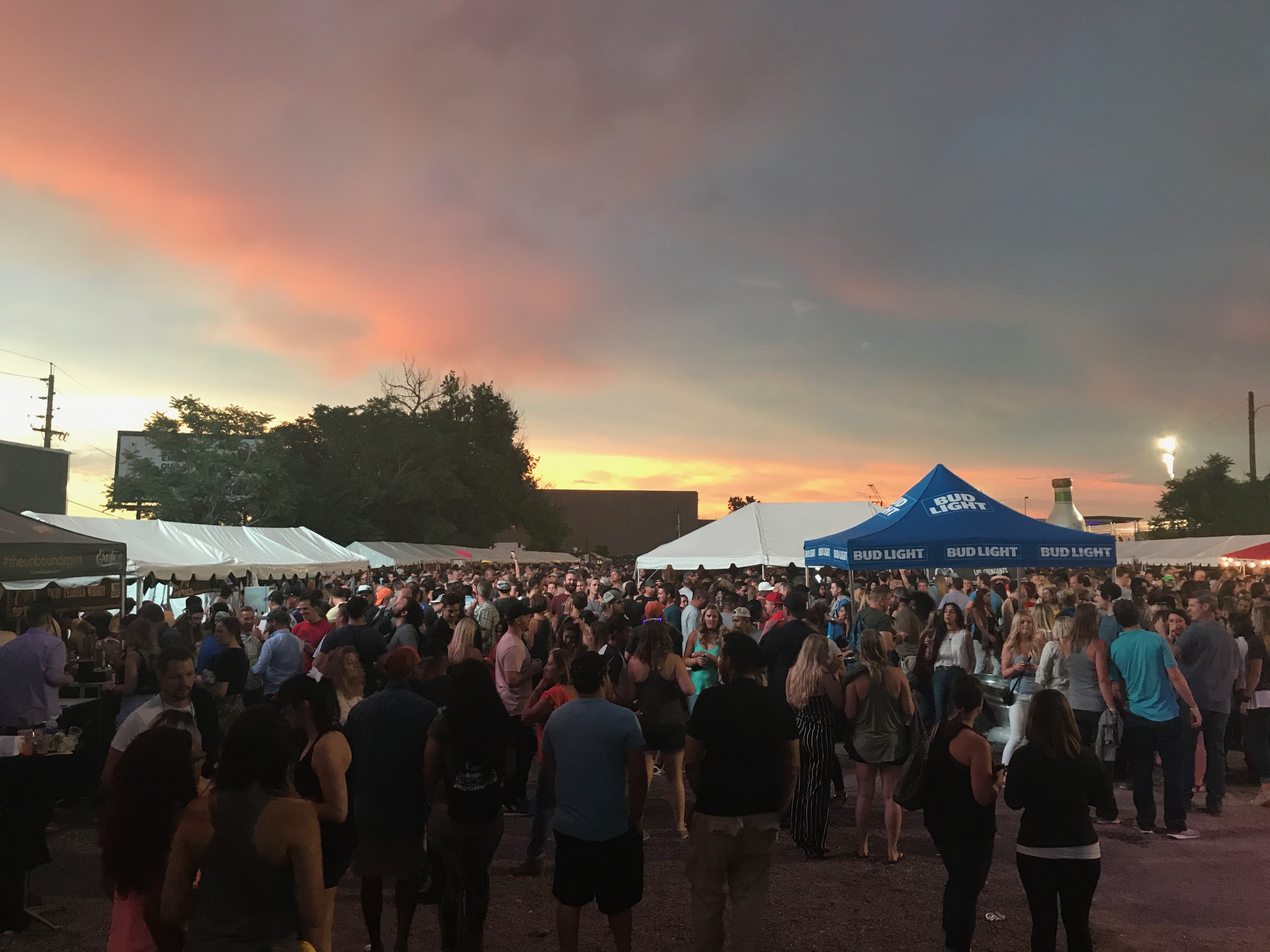 Meandering through the rows of tented vendors, we sampled every meat and vegetarian taco the venue had to offer and then quickly washed each one down with a different shot of tequila or some Lime-a-Ritas, before moving on to see what the next eatery had to offer. Tacos ranged from simple meat, cheese and sauce tacos to creative spins on surf and turf tacos to spicy "let me grab a non-alcoholic beverage, I'm sweating so much" tacos. The tequila offerings ranged in variety and flavors including prickly pear, whipped cream and cactus tequilas and brands ranging from 1519, Altos, Cruz, Ketel One, Patron, Rocky Mountain Soda, Sauza and Woody Creek.
Our top three taco restaurant favorites were: Machete, Recess and El Mayor and it seemed like the crowd and judges agreed with us.

The Judge's and People's Choice award winners were:
Best Traditional:
Professional Winners:
Diego's
Comal Heritgage Incubator
Comida
People's Choice
Machete
Las Cazuelas
La Sandia
Best Creative
Professional Winners
Scratch Burrito
Kachina Southwestern Grill
Lena
People's Choice
Range
Scratch Burrito
Kachina Southwestern Grill
Best Vegetarian
Professional Winners
Comida
Recess
Lola
People's Choice
Comida
Machete
Cochino Tacos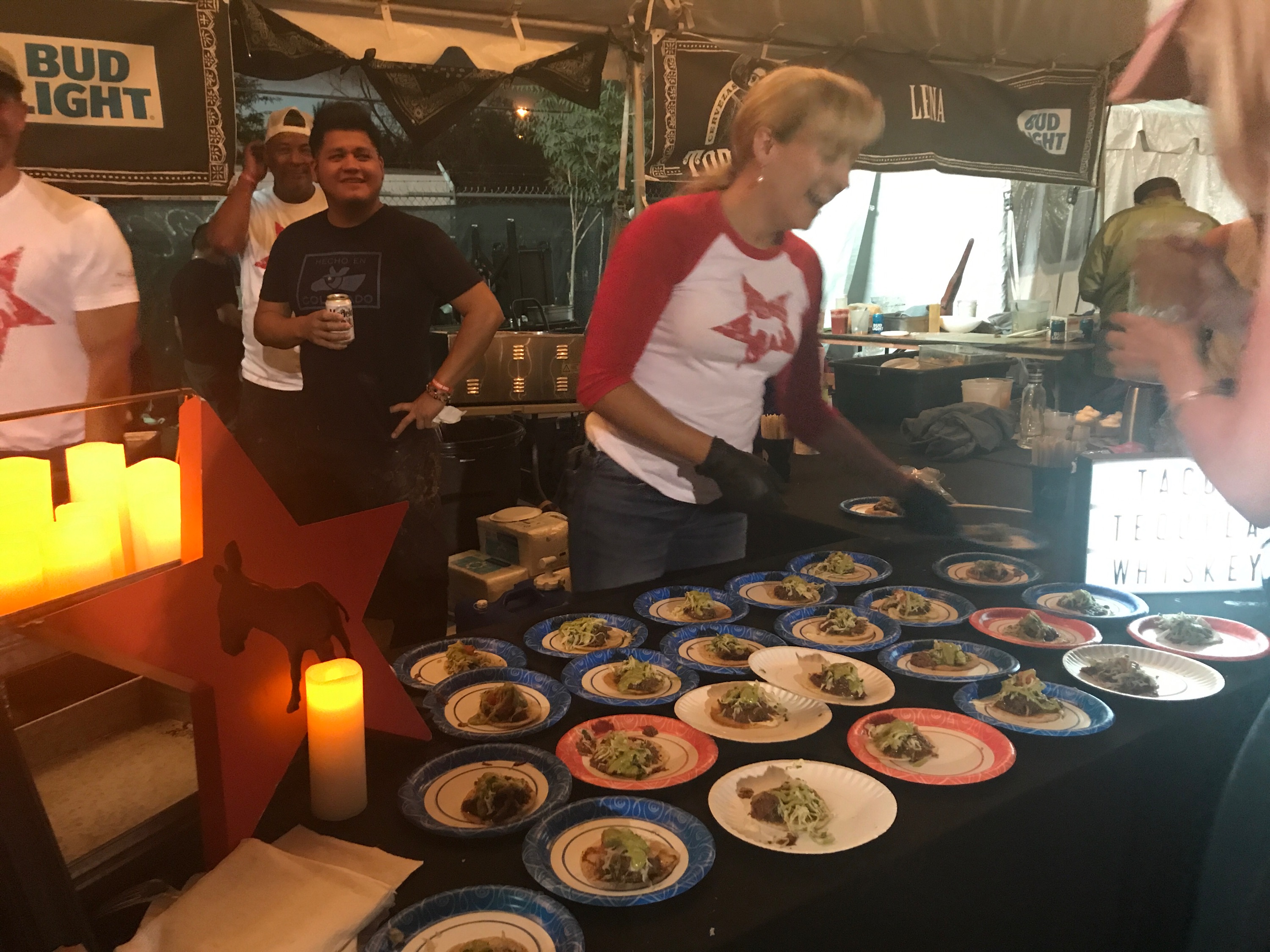 To compliment the event, the festival also included live music, salsa dancing, a VIP club and ice cream trucks. TACObout a night to remember (or not remember based on the amount of tequila shots consumed). We can't wait to come back to this wonderful event next summer!