These four festivals will give you something to be excited about! We've compiled a list of the four best music festivals taking place in the month of September! How many will you hit up?
Date: Sept 7-10
Location: Isle of Wight, UK
Headliners: The XX, A Tribe Called Quest, Pet Shop Boys, Soulwaz
F4L Picks: Little Dragon, Soul II Soul, DK Shadow
Why This Fest: This UK festival has a wide array of performers and over 25 different stages/venues to keep festival goers wide eyed and entertained. It's easy to get lost at Bestival which has nine different festival areas which embody a different theme. Our favorites include the Ambient Forest, Bollywood, Magic Meadow, and the Slow Motion Hot Tub Area. Bestival creates alternate worlds for all of its festival goers.
Date: Sept 15 – 17
Location: Del Mar, CA
Headliners: Red Hot Chili Peppers, P!NK, Tom Petter and The Hearbtrkers, Muse, Weezer
F4L Picks: Ice Cube. Alanis Morissette, Michael McDonald, Pepper, SmashMouth, The Knocks
Why This Fest: This festival hits all five of your senses with some of the biggest names in music, dancing everywhere, delicious food, craft libations, hilarious stand-up comedy, beautiful artwork, and more. Don't forget the beautiful weather, palm trees, and views. If you are looking to festival a little bit differently, KAABOO offers a VIP Vegas style day club pool party with an excellent view of the grand stage. If you are lucky enough to attend the festival, make sure you take advantage of the free hot air balloon rides that overlook everything!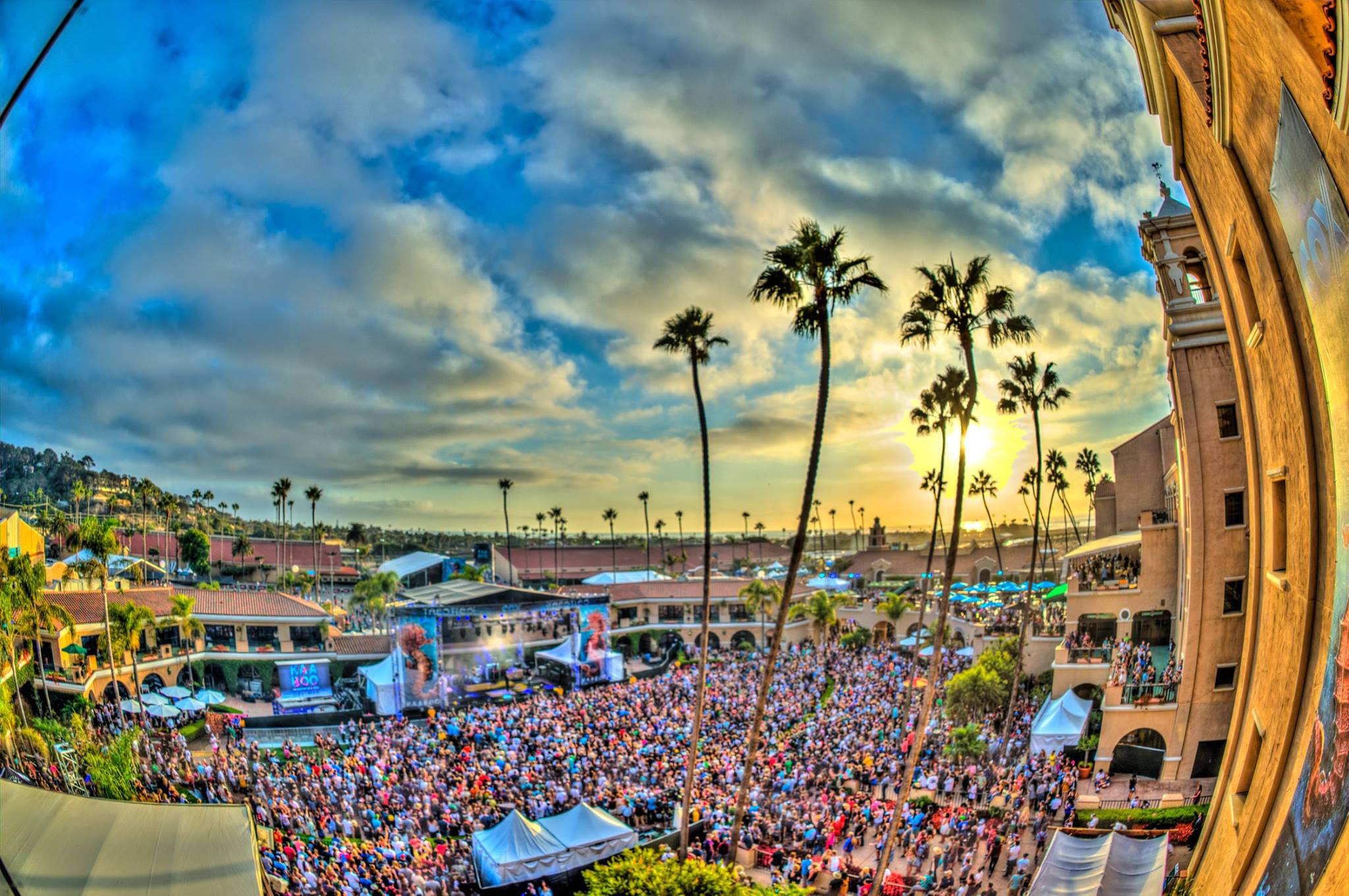 Date: Sept 15 –17
Location: Telluride, CO
Headliners: Bonnie Raitt, Steve Winwood, TajMo: The Mahal & Keb' Mo' Band
F4L Picks: The Blind Boys of Alabama, Samantha Fish, Mitch Woods
Why This Fest: This festival takes place in the beautiful Rocky Mountains and features a great lineup filled with blues, jam bands and gospel music. Along with the breathtaking scenery and music, there will be a multitude of microbreweries serving up delicious beer throughout the festival (probably could've guessed that from the name). What you might not have been able to guess is on the Saturday of the festival there will be a grand beer tasting with over 50 breweries and over 150 beers to try! Lastly, there is  5K, at the festival, which raises money of the Telluraide Adaptive Sports Program.
Date: September 22-24
Location: Utopia, TX
Headliners: Lettuce. Antibalas, Dr. John & The Nite Tippers, Elephant Revival
F4L Picks: Capac, Wood & Wire, The Deer, San Antonio Pipes & Drums
Why This Fest: Tucked away at the breath taking Four Sisters Ranch in Utopia, TX, this festival includes music, Frisbee golf and an incredible camping experience. The BYOB festival is capped at 2,000, and strives to provide an intimate, one of a kind setting. Festival founder, Travis Sutherland, exclaims, "we don't want people to feel like they are being surrounded by strangers."