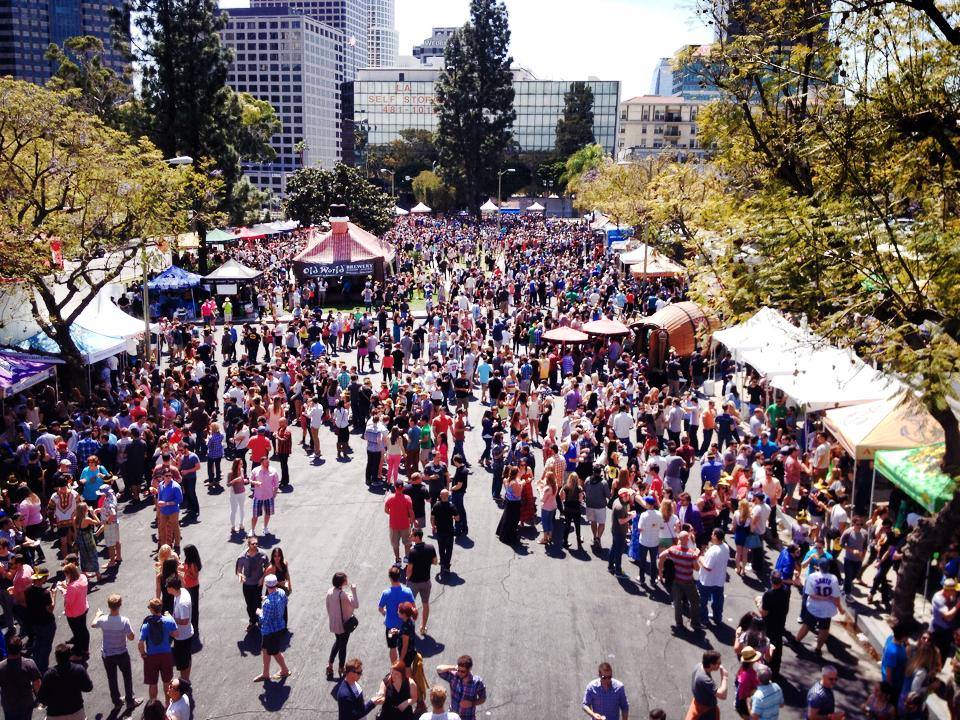 If you're a beer lover, than you better have been at LA Center Studios this past Saturday from 12pm-4pm. There, The LA Fall Beer Festival was taking place in full force. Beer lovers from around the city stormed in to sample over 200 beers from all over the world. It was incredible to see just how many people were in attendance for the festivities. The LA Fall Beer Festival was hands down the largest beer event in the LA area that we have seen so far this year.
Crowds like that don't just show up for nothing. Drink:Eat:Play, the organization that puts on the event, has shown time and time again that they know how to put on and run a beer festival. The logistics were flawless, with everything you could ever need easily accessible. There were plenty of food trucks available for when you got hungry, and never a shortage of bathrooms (much more important then it sounds)!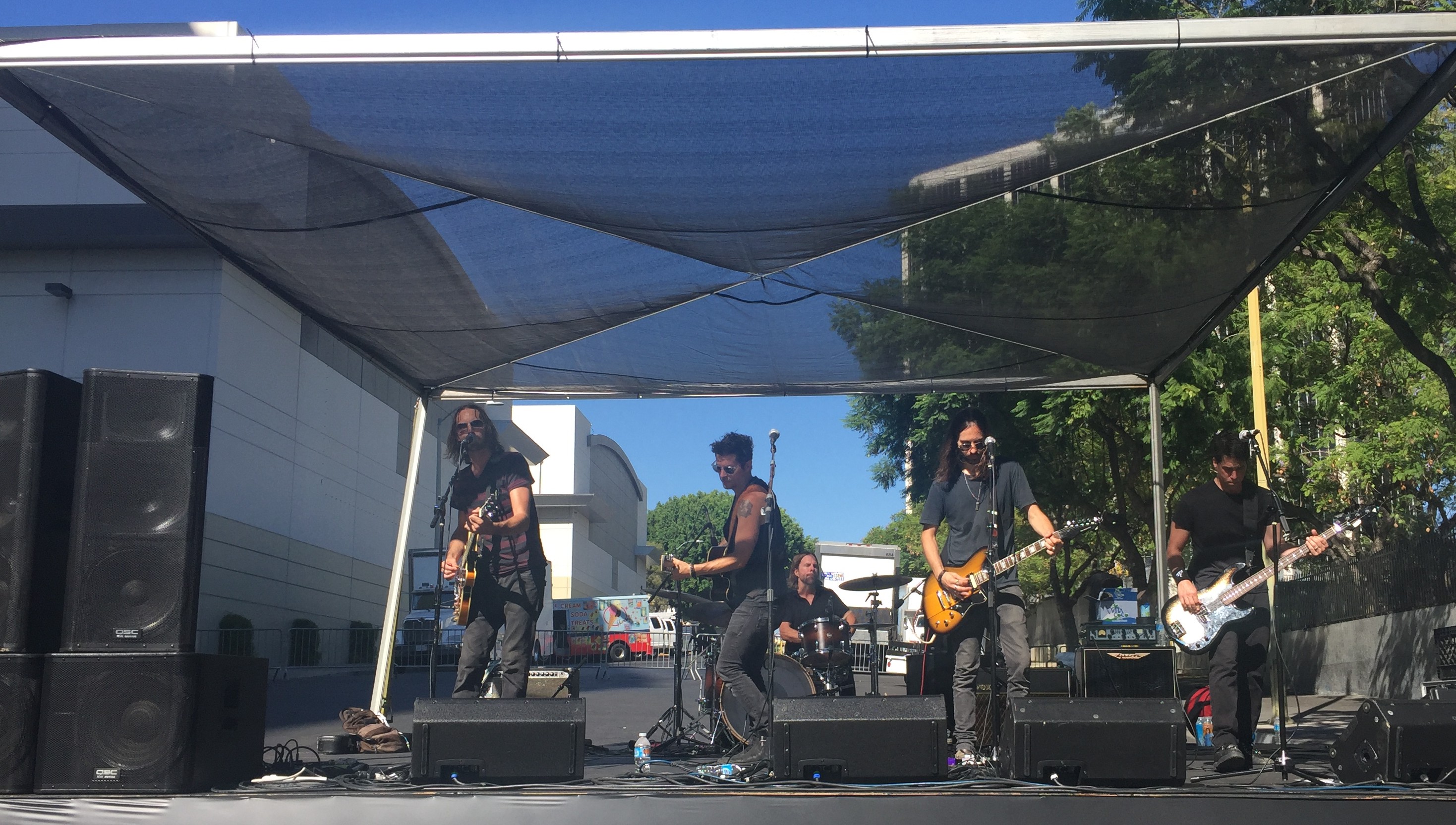 Everyone in attendance at the LA Fall Beer Festival was having a great time. Everywhere you looked, groups of friends were soaking in the sun and enjoying the atmosphere. There was ample amounts of live music going on throughout the venue, which could be enjoyed as you sipped your beer. As the festival progressed, you could find more and more people on the dance floor unsurprisingly.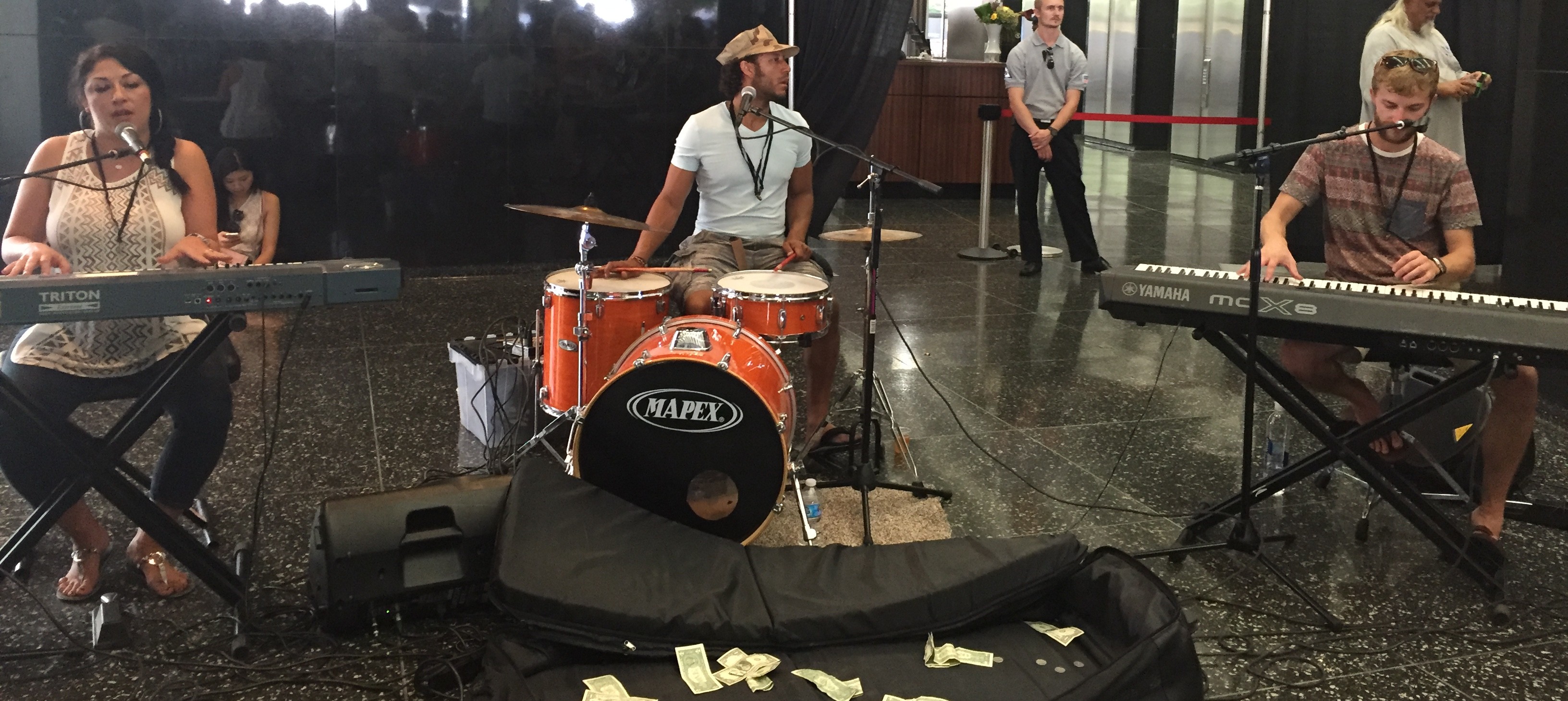 But back to the main reason people were there- beer. There were tons of tents set up everywhere serving a few different kinds of their beer. As it was the Fall festival, there were many seasonal beers present. After trying our fair share of brews, we had a couple that particularly stood out to us.
MacLeod Ale– MacLeod Ale was definitely a highlight for us. Not only was it delicious, but it was the only vendor serving British style ales at the whole festival. We especially enjoyed The King's Taxes (4.3% ABV). It was a darker beer, but surprisingly smooth and refreshing. After trying this one, we had to try all of MacLeod's other offerings, and you truthfully can't make a bad choice, as they are all delicious.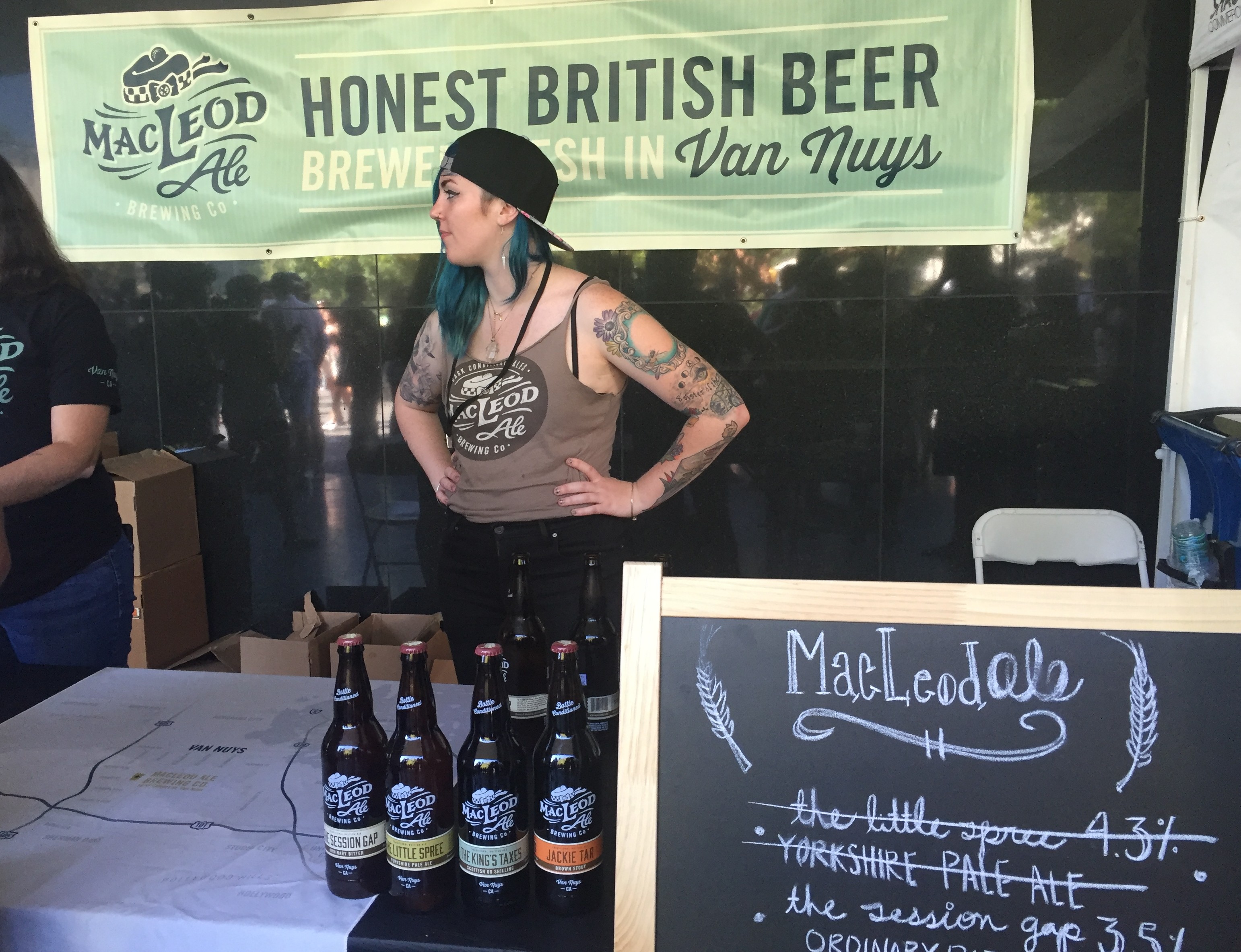 Abbey Beverage Company– Abbey Beverage company was serving their Monk's Ale. Not only was this smooth and refreshing during the hot day, but they also have a very neat story about the brewing process. The beer is actually made by monks at the Monastery of Christ in the Desert in New Mexico. There, lives a community of monks who brew this great beer. If this isn't one of the more unique stories, then we don't know what is!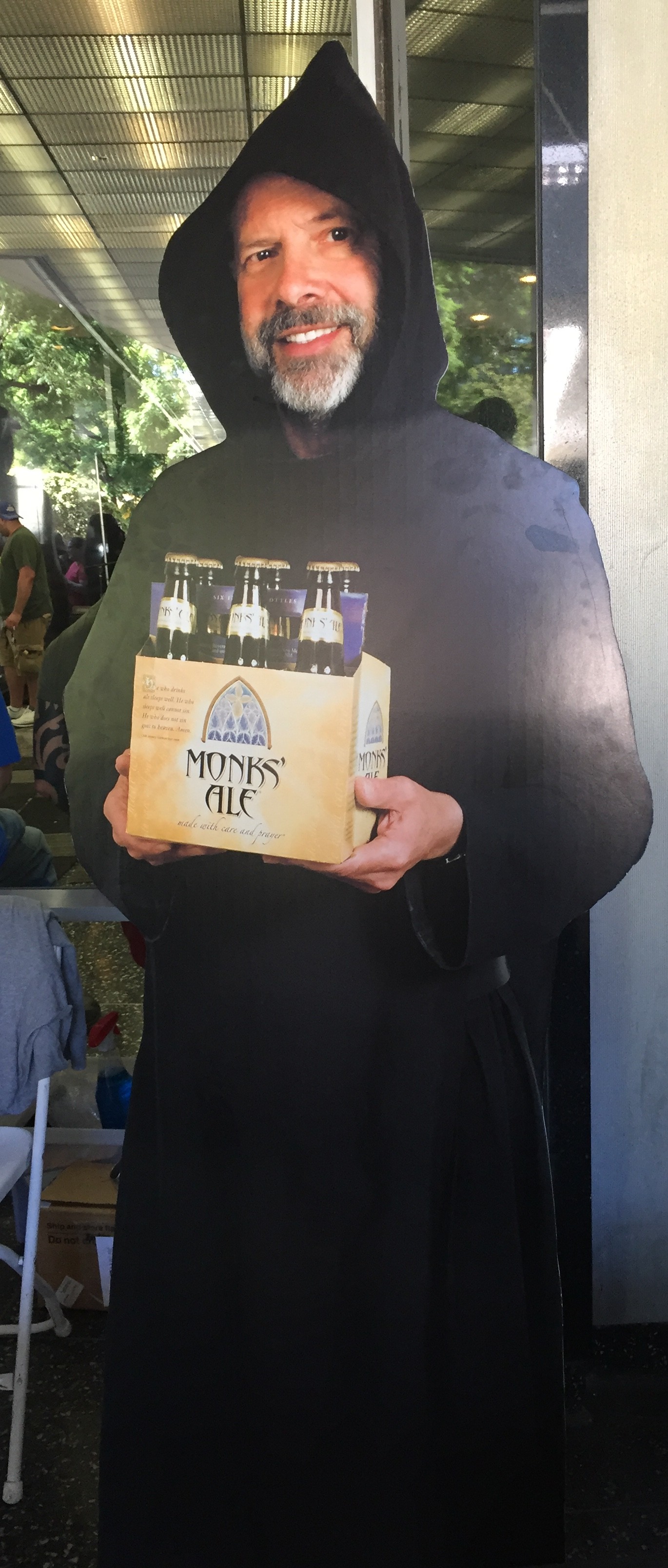 Kombucha Dog– If you were getting a little tired of beers, then this stop was for you. Kombucha Dog was serving two of their best flavors- ginger and wild blueberry. This was the perfect treat to treat your palette to after all the beers you had tried. Additionally, how can you not try it when the packaging is so cute. Feel free and give one a try the next time you're in Whole Foods.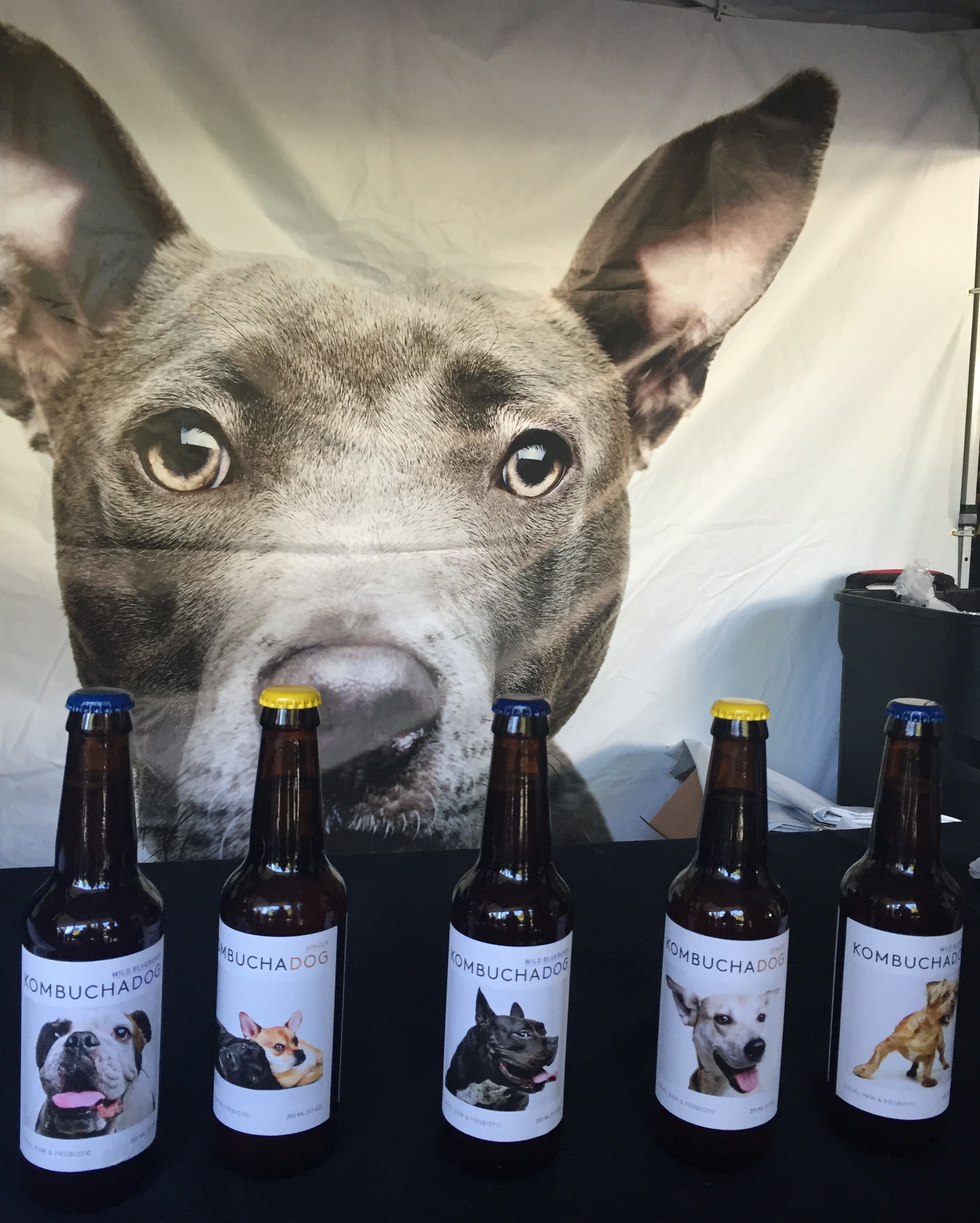 Overall, the LA Fall Beer Festival was the perfect outing for such a hot day in Los Angeles. Beer lovers were able to come and try some of their favorites, and also discover some new delicious brews perfect for Fall time. Even if you aren't a huge beer nerd, this was still a great way to spend the afternoon with a group of your friends. Drink:Eat:Play knows how to run a beer festival, and we are excited to see what else they come up with in the future!