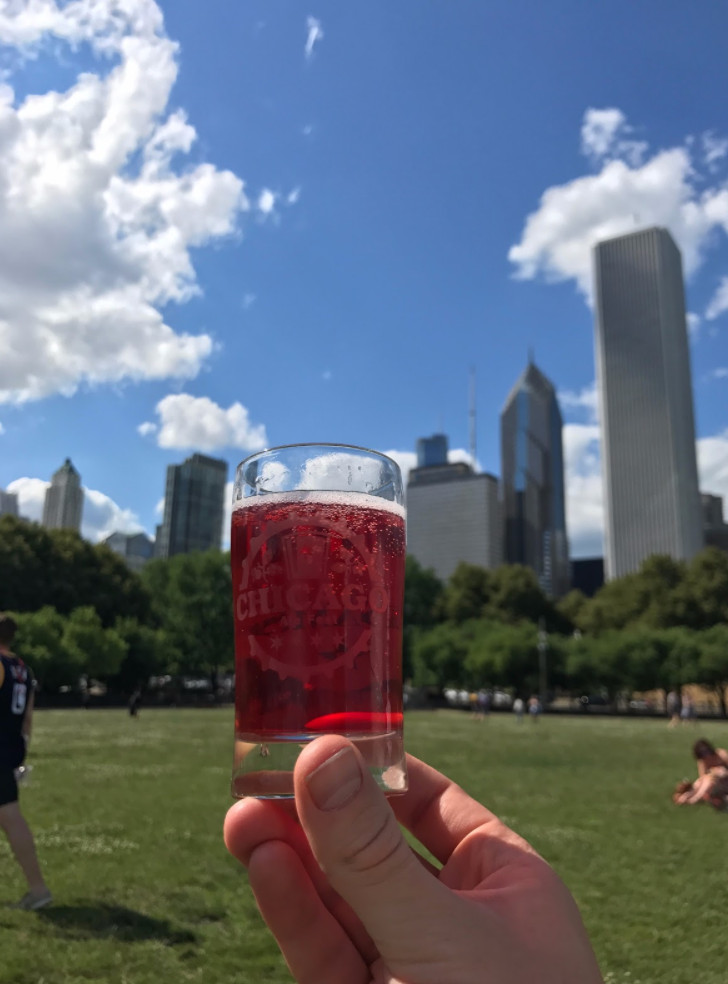 A dozen beer drinkers slipped into a refurbished Chicago bus on Saturday afternoon to escape the heat for a moment and take down a cold one. The bus — done up by Goose Island to be more bar than car — was just one of the attractions at Chicago's Summer Ale Fest at Grant Park over the weekend.
When festivalgoers weren't dipping in to catch some AC, they had the option of sampling more than 200 beers, cooling off with free Sweet Me ice cream, refueling at the food trucks or jamming to some funky live tunes. Oh, and if you're the type of beer geek that wants to just sit back and see beer on your TV, they had that, too. What's on Tap  — " a lively traveling variety show, serving up stories about the people who make beer and the people who serve beer for the people who drink beer" — had a booth set up promoting their new show and challenging contestants to prove their beer knowhow.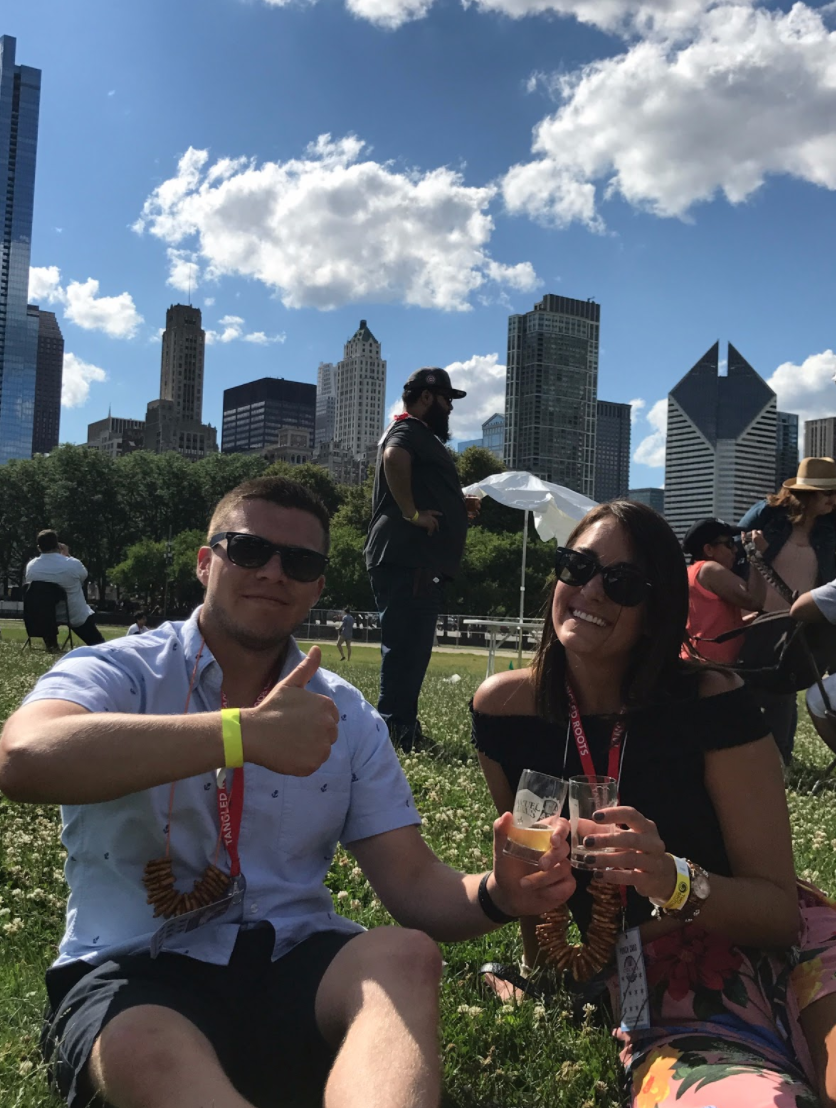 Those who came for the main attraction — 100 brewers from all over the country — weren't let down, either. The festival attracted beer makers from bigtime breweries like Samuel Adams and Guinness and gave up-and-coming brewers a platform to show off their craft.
A few of our favorites…
Famehouse Ale (Pineapple Sage) — Smylie Brothers Brewing Co. — Evanston, IL
Once a week the guys up at Smylie Brothers customize one of their brews by sending it through the Smulverman — a beer infusion chamber that mixes together various ingredients to create a pour that is truly unique. They threw some pineapple in the contraption on Saturday and dished out a summery ale with a sweet fruity taste.
Bourbon Country Brandy Stout — Goose Island — Chicago, IL
The people up at Goose Island know that sometimes the only thing that does the job better than a cold beer is a neat bourbon, so they combined the two. This smooth pour is sure to wake you up with a kick of bourbon in every sip.
Calablaza Blanca — Jolly Pumpkin — Traverse City, MI
This artisan white ale jumps out of the bottle — and not just because each of Jolly Pumpkin's brews feature specially designed colorful labels. It's a smooth summer pour with nodes of orange peel and coriander.
Clava — Middle Brow Beer Co. — Zion, IL
The makers of this blonde Belgian say they were going for something "that could be drunk all day and night, in the summer or winter, near some mahogany and leather or on a rooftop pool." Consider this your all purpose pour. A western yearn and an eastern spice, we think this drink will work in any circumstance.
Apricote Petite Sout — Crooked Stave — Denver, CO
The only thing wrong with this beer was they only gave you three ounces to sample. This gorgeous golden pour has minimal head and an apricot aroma. If you like tart, you'll love this.