By Jonathan Friedman
They say a good piece of fried chicken just sings to you. If that's true, walking into Kendall College Trust Fried Chicken and Champagne Fest was like walking into a soul music chamber choir.
Twelve aspiring Chicagoan chicken champions. But only one station, could bring home the hardware,  The Golden Hen Award and The 2017 People's Choice Award for Best Chicken.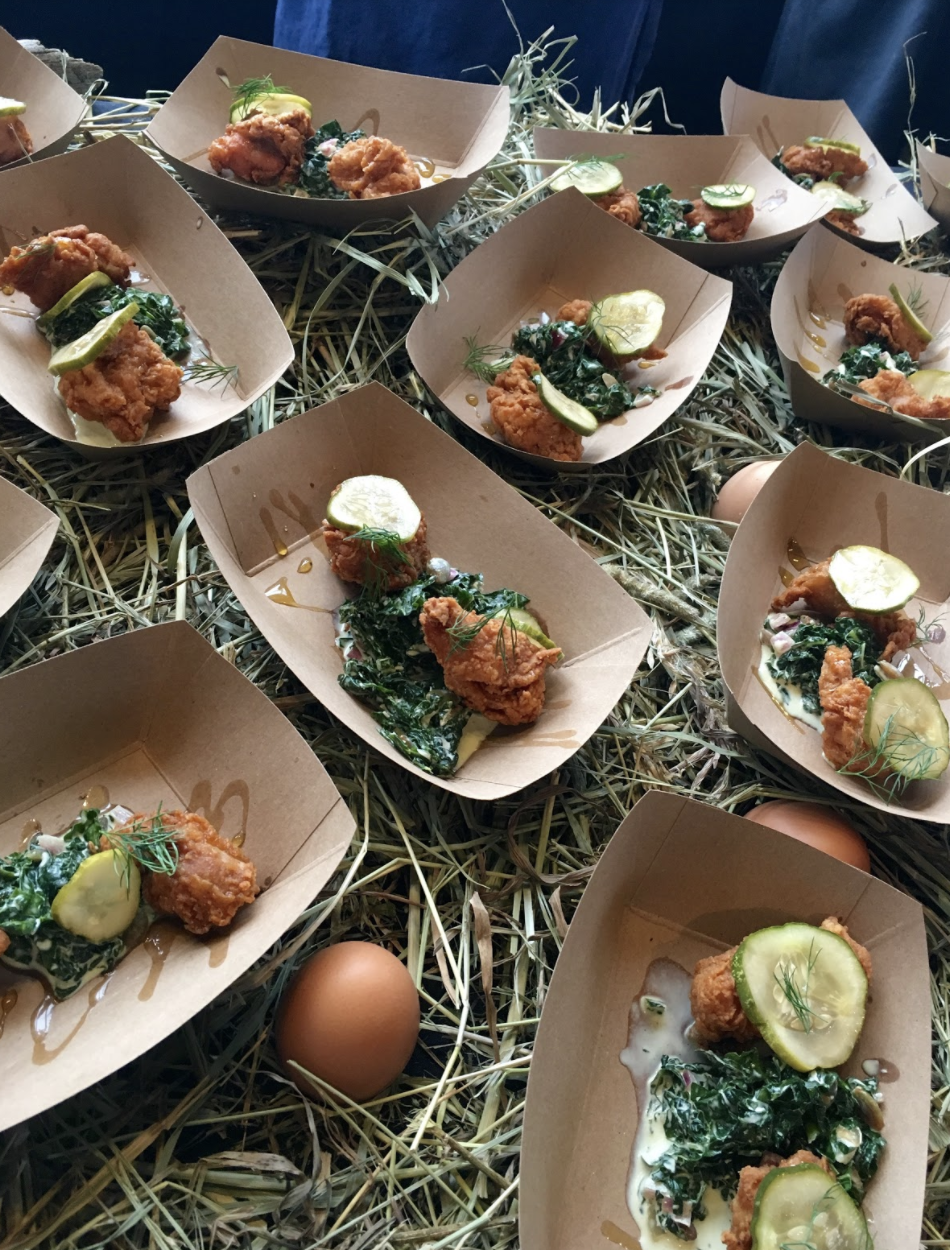 While, it wasn't exactly a champagne competition, we fulfilled our journalistic duties to try each and every champagne as well. Unsurprisingly, the comfort and simple goodness of the fried chicken pairs excellently with the elegance of a champagne flute.
By 11:30, the bottles were popped and the champagne was flowing. The fried chicken frenzy had begun.
There were a ton of excellent takes, from fried chicky parm, to nashville hot to korean bbq, even to a foie gras butter encrusted chicken. But as time went on, it became clear there were two strong front runners, at least for this writer.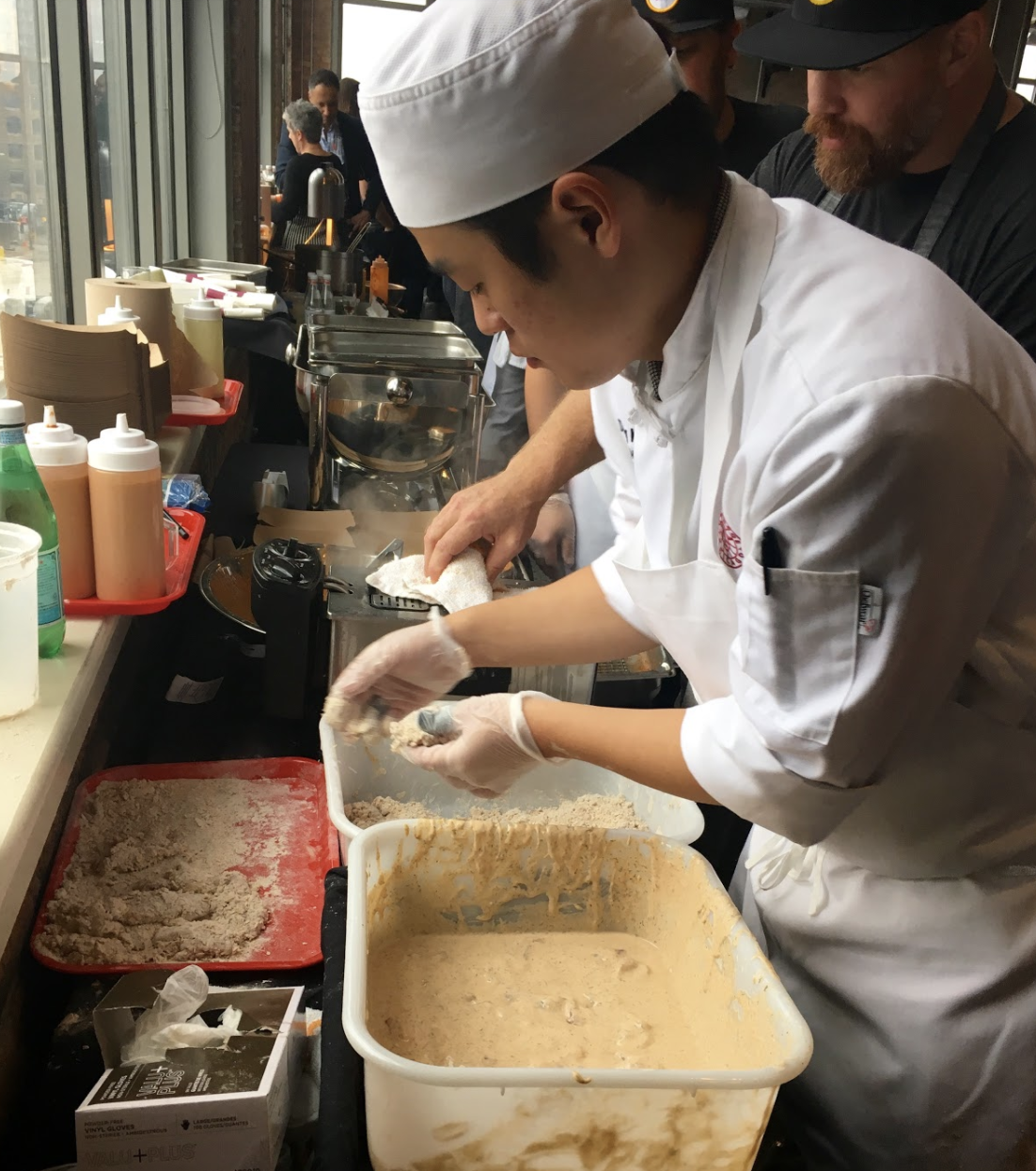 First Leghorn. They had a hot popcorn chicken bite, tossed in their nashville sauce, and served with a tangy rancho verde and a fresh dill pickle slice. Hand breaded and fried right at their station with a perfect blend of different flavors working together. It was only second in our rotation, but it left an incredibly strong impression. Even though there were 11 other tables of fried chicken to choose from, only Leghorns maintained a regular line of customers returning for seconds and even thirds. "'They just knocked the taste out of the park" Larry Stevenson told me, after placing his People's Choice vote at Leghorn.
Later on at the 9th stop in rotation, there was honey butter chicken. We'd heard quite a bit about them, as they'd won people's choice the last two years running. But at first glance, i was somewhat disappointed. On their plate was just two small chicken strips, and a dollop of honey butter, and that was it. But, in the end, they knew their strength. I now fully understand that it is in fact better with butter on that bird. Darrell, one of the Honey Butter chefs on hand, explained to me that it's a ten second chicken in that it only only takes ten seconds for that sweet sweet butter to push his chicken from competitor to front runner. The chicken itself was excellent, juicy, with a good crunch, but it was clear the true star of the plate was the honey butter.
After long consideration, we placed our media vote at Leghorn. And an hour later, it became clear that the people agreed with us.