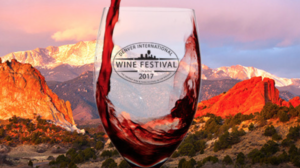 Denver, it's that time of the year again as foodies and wine lovers gather at the pinnacle culinary experience this year hosted November 1st-3rd at the Denver Marriott Westminster.
Pairsine is an annual event and Denver's premier culinary competition for wine-savvy chefs. It will feature ten master chefs creating twenty culinary pairings with twenty gold-medal-winning wines from the 2017 Denver International Wine Competition. There's no secret ingredient to cook. Given just one week's notice, the chefs' challenge is to create the perfect gourmet dish to pair with each of their two assigned wines.
As if there weren't enough wines to choose from, there are a number of events surrounding the festival. Choose your event here.
You can catch FestivalsForLife at the Grand Tasting, Friday November 3rd. This is the regions largest wine tasting event for consumers, media and trade, with more than eighty wineries and distilleries pouring. Attendees enjoy delectable food and wine tastings, food products, wine accessories, an auction and fine art. A silent auction benefiting There With Care will also be conducted.
The Denver International Wine Festival has recently been recognized by Food and Wine magazine as one of the "Best Wine Festivals Across America". Join us and lets toast to the 2017 Denver International Wine Festival!