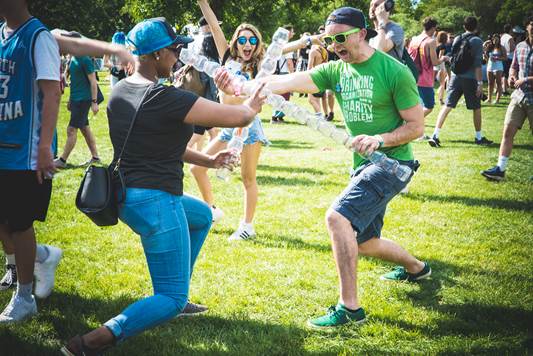 Electric Sky Wine made a splash at Governors Ball, providing the perfect opportunity to mix, mingle and connect through the love of music and storytelling. Interscope Records new wine "Electric Sky" served as the official wine sponsor for this year's festivities. While enjoying a slew of amazing performances, event Attendees sipped on Electric Sky wine's 3 Varietals: Rose, Pinot Grigio and the Red Blend.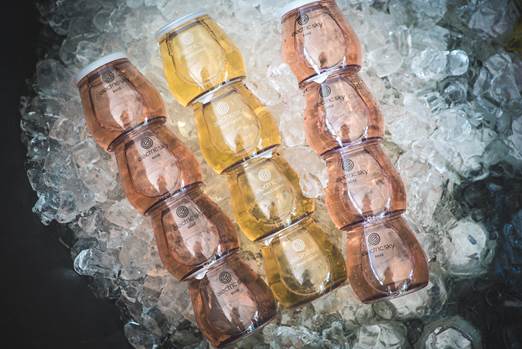 Admittedly I was skeptical after hearing about "Electric Sky Wine". Could a wine that comes in small, stackable (think literal suction cups) plastic containers really taste that good? Their website claims that the "premium wine…pairs well with music". I had to sample this for myself, so at The 2017 Governor's Ball Music Festival.
I've never been one to label myself as a "craft beer snob" or someone who will "only sip on $18 craft cocktails at a speakeasy where the password to enter is 'penny farthing' ". My alcoholic palate is as diverse as my collection of Pez was when I was eight (wow, I had tons of those things). But anytime someone tells me I should try something new, I do it–sometimes with hesitation, but always with an open mind. And I get it, Electric Sky Wine isn't some exotic new drink that requires an acquired taste. However, it's incredibly difficult for a wine brand to stand out in such a saturated market–let alone one that brands itself as an affordable product mainly targeting millennials. And as difficult as it is, I think it's safe to say Electric Sky does a hell of a great job.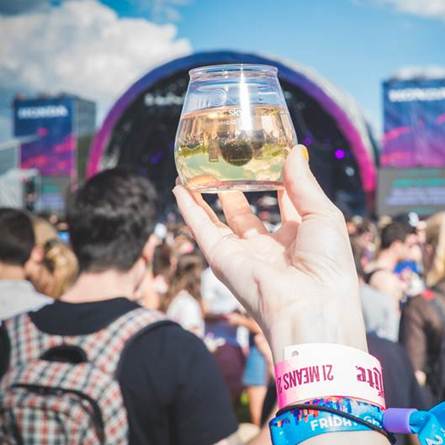 The packaging looks great — right away making it clear Electric Sky isn't trying to be something it isn't. It's a wine for those who aren't afraid to get their sneakers muddy at a music festival, a wine for those who prefer laughing with your friends around a crackling campfire over stiff dinner parties with strangers engaging in monotonous conversations about work. A wine for people who believe in giving concert or plane tickets as gifts over that pricey diamond necklace your girlfriend will wear three times ever.
And of course, I'm sure you're wondering about the taste. . It was light, flavorful, and not overpoweringly sweet (guys, you have nothing to be ashamed of here). Even on a rainy day, it felt right sipping on this drink that's often associated with warm summer nights.. I'll definitely be reaching for more this summer when I'm beside a pool, hanging barefoot in a hammock, or, hell, going skinny dipping in the Atlantic at 3am with some girls I met earlier that night.