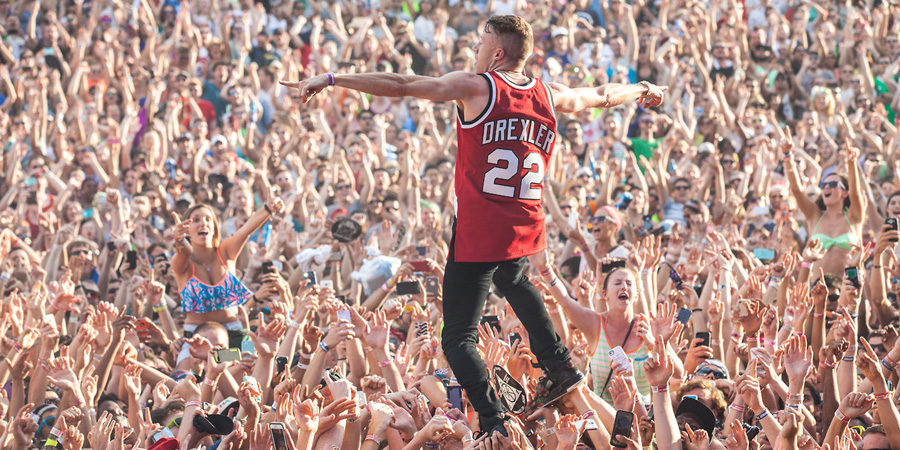 With weather looking gloomy before Free Press Summer Fest and murmurs of attendees dreading another concert at nearby NRG Park, F4L is staying positive as always and looking on the brightside. A favorite of our staff, in part because of our roots, FPSF will be one of the highlights of the year, rain or shine. To get you amped for this weekend's festivities, here are 5 artists below line 5 for those looking for artists further down the page.
Left-Left, Right-right-right, left-left will have two meanings during the weekend of Free Press – one will unlock automatic homeruns for Ken Griffey Jr. as he points to the sky for the baseball game of his namesake on Nintendo 64 and the other will be your moves as you're grooving to Cheat Codes. "No Promises", but you're bound to have a great time. Go see this show and let some hair grow on your chest. You're a garage animal, and the Cheat Codes are your keys out.

One of Festivalsforlife's favorites, The Struts, are known to put on an amazing show. You can't help but have an amazing time and not a waste a bit of sweat on what's most likely going to be a humid or hot or humid/hot Houston day. Like Queen, they'll break a guitar on stage and change outfits before you blink twice. Suffice it to say, you have to see them live. A throwback even when it isn't Thursday. Maybe a lot of pomp but definitely worth the circumstance.

Port Manbreaux is not known for liking too much womp (a little womp is totally fine and sometimes preferred), but with a mixture of Thomas Jack and Dub, Party Favor brings the house down using music that doesn't sounds like Transformers getting it on. Shout out to Shia Labeouf, who we are speculating with no knowledge at all, is a big fan despite that fact.  Party Favor is far from the mainstream, making their music untouched greatness of atmospheric hard-hitting melodies.

Vanic gives something for any listener. Some have called it a mixture of melodic dubstep and future trap, which seems like a pretty spot-on description to us. "Borderline" is the most hype, "Too Soon" is the most reflective, and "Circles" is in the Goldilocks Zone. Vanic is just right for Free Press and is close enough to the sun for liquid water. Switch your roll up and go fast-to-slow in a kangaroo hop. Vanic drops that outer space comet fire, dripping liquid beats.

Mod Sun gets the ladies going with his Kurt Kobain looks while throwing down some serious lines and dominating the stage all the way from the west coast. His smart street style swag will leave the crowd rearing to go. Mod Sun's alternative approach to music separates him from the pack and leaves lasting impressions for any new listeners. His website says it best, "No matter the amount of negativity you're presented with, 5 minutes from now could be your moment." You probably started reading this article 5 minutes ago, just saying, so to quote Z-Ro, go have fun in "the city where our stadiums drop the top".