LA Food Bowl is a culinary experience, unlike anything that we've ever seen in the past. From parking lot taco pop-ups to gourmet tasting menus, The LA Food Bowl truly seems to have something for everyone! The month-long LA food festival adventure takes place in restaurants, parks, street corners, and even houses.  LA Food Bowl feels like South By Southwest for a food, where an entire city becomes the grounds of a festival.
This weekend we were lucky enough to take part in the Night Market,  a bustling outdoor street-food market that took over Grand Park for five consecutive nights. From May 10th to 14th there were over 50 food vendors serving up spectacular dishes.
It would be almost impossible to choose our favorite dish, we decided to break it down to our favorite 9.
Workaholic – Koran Style Dumplings
The popup restaurant was a Night Market favorite for many. The colorful dumplings looked as good as they tasted and had fillings like beef bulgogi, chicken curry, and spicy fried tofu.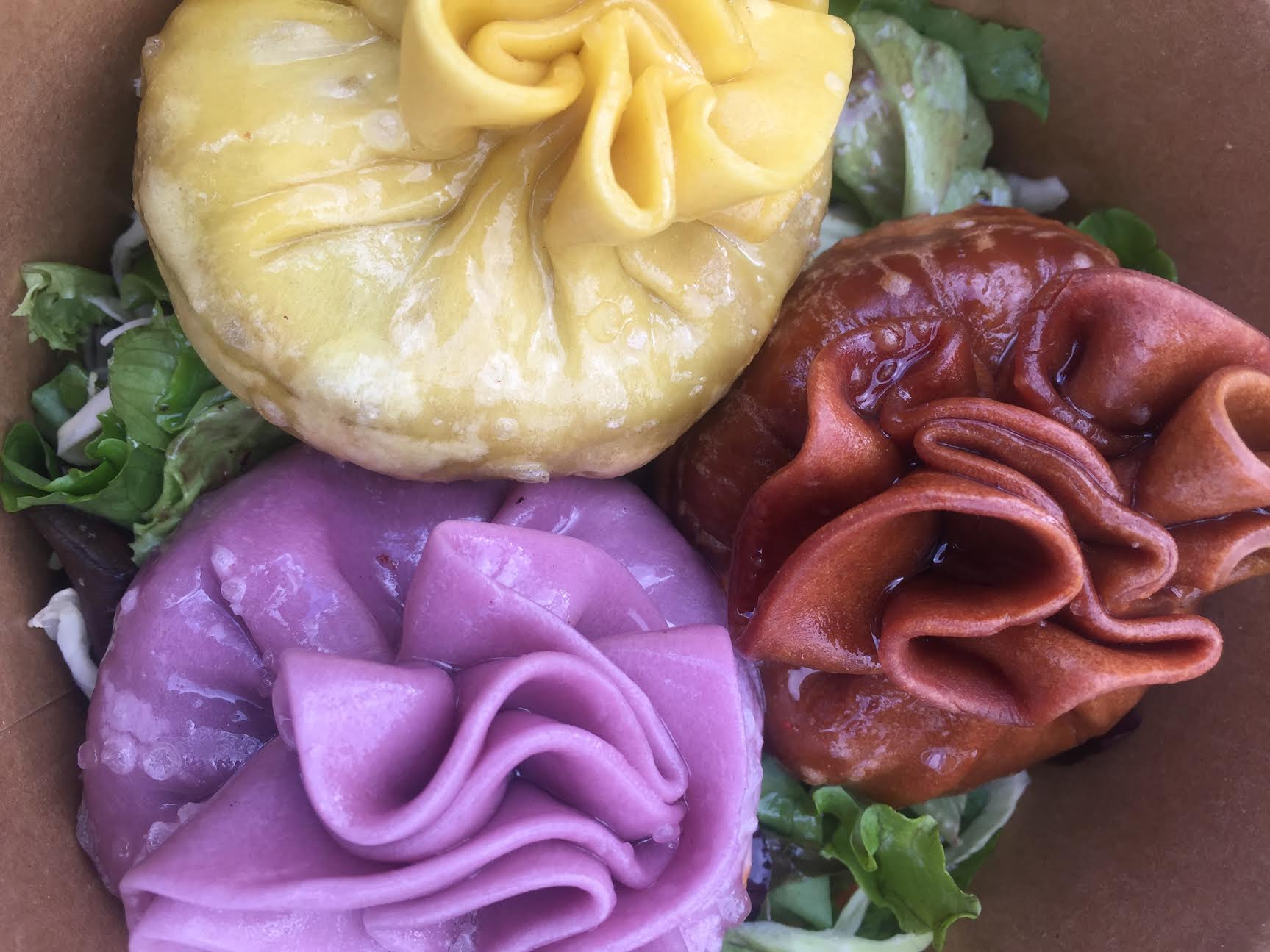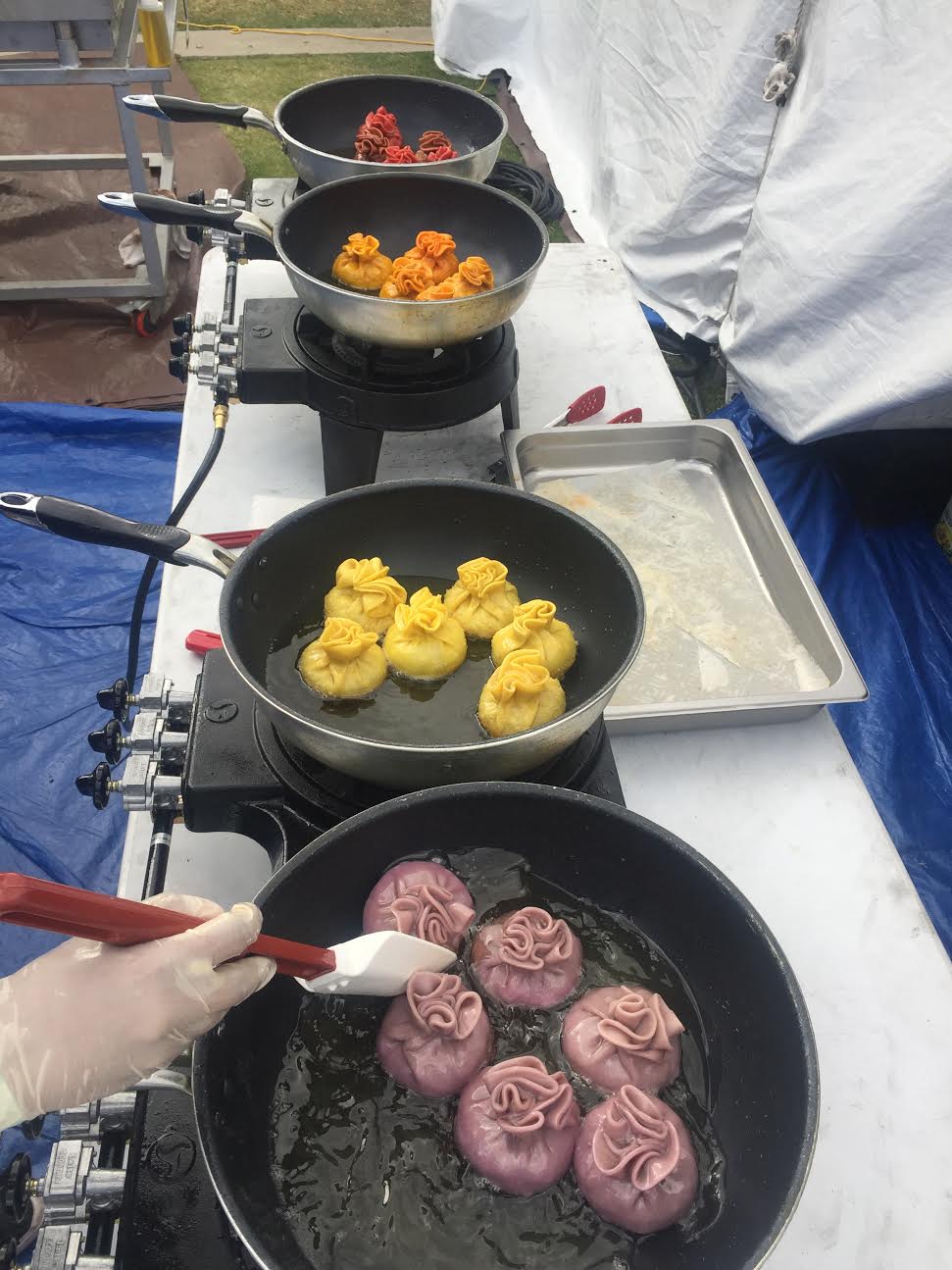 Chinese Laundry – Pork Belly Taco
This taco treat combined pork belly, cucumber, pickled onions, scallions and cilantro into a flavor eruption.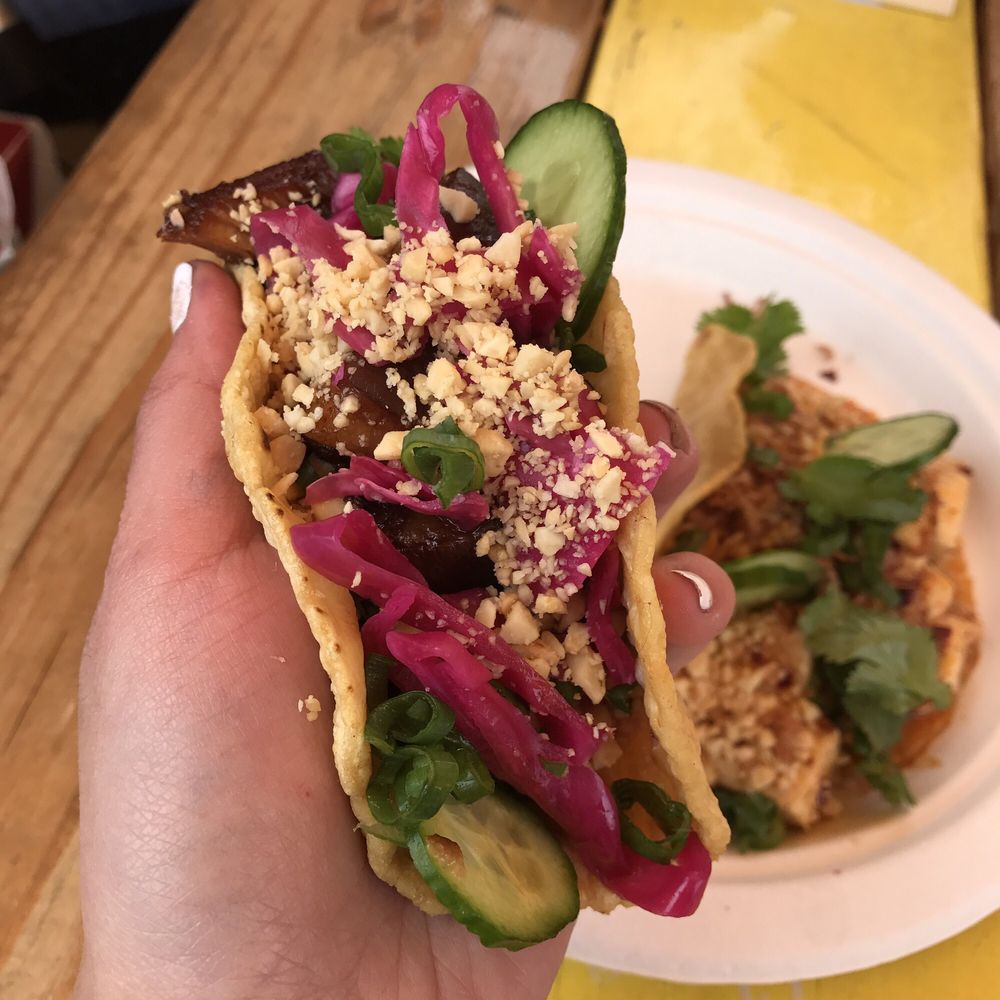 Gelato Messina – Royale With  Cheese (Gelato Burger)
That's right, a gelato burger. If every Gelato Burger tastes this good, I could get used to putting ice cream between a brioche bun. This gelato place, out of Australia, came in just for the LA Food Bowl.
Korean Fried Chicken – Swamis Sandwiches
Yeah, it's a sandwich shop, but I would order these boneless wings every time I go back!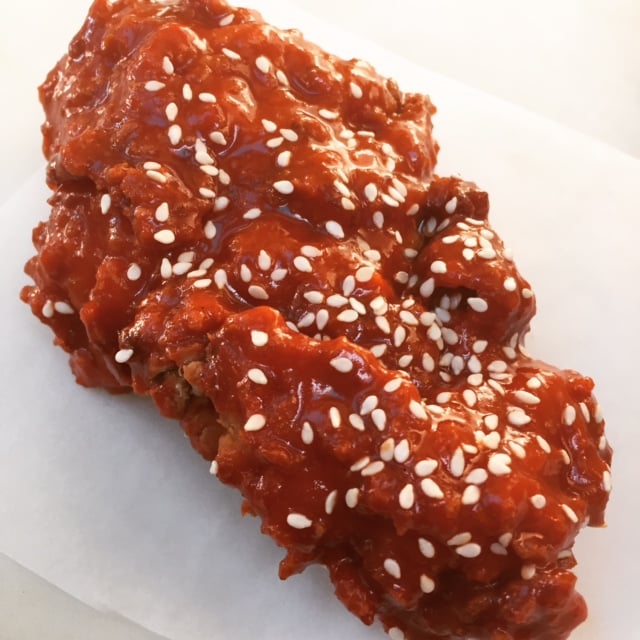 Hanjip Koran BBQ – Bulgogi Noodle Bowl With an Egg
The Korean BBQ joint known for their all you can eat deals served up a tasty noodle bowl.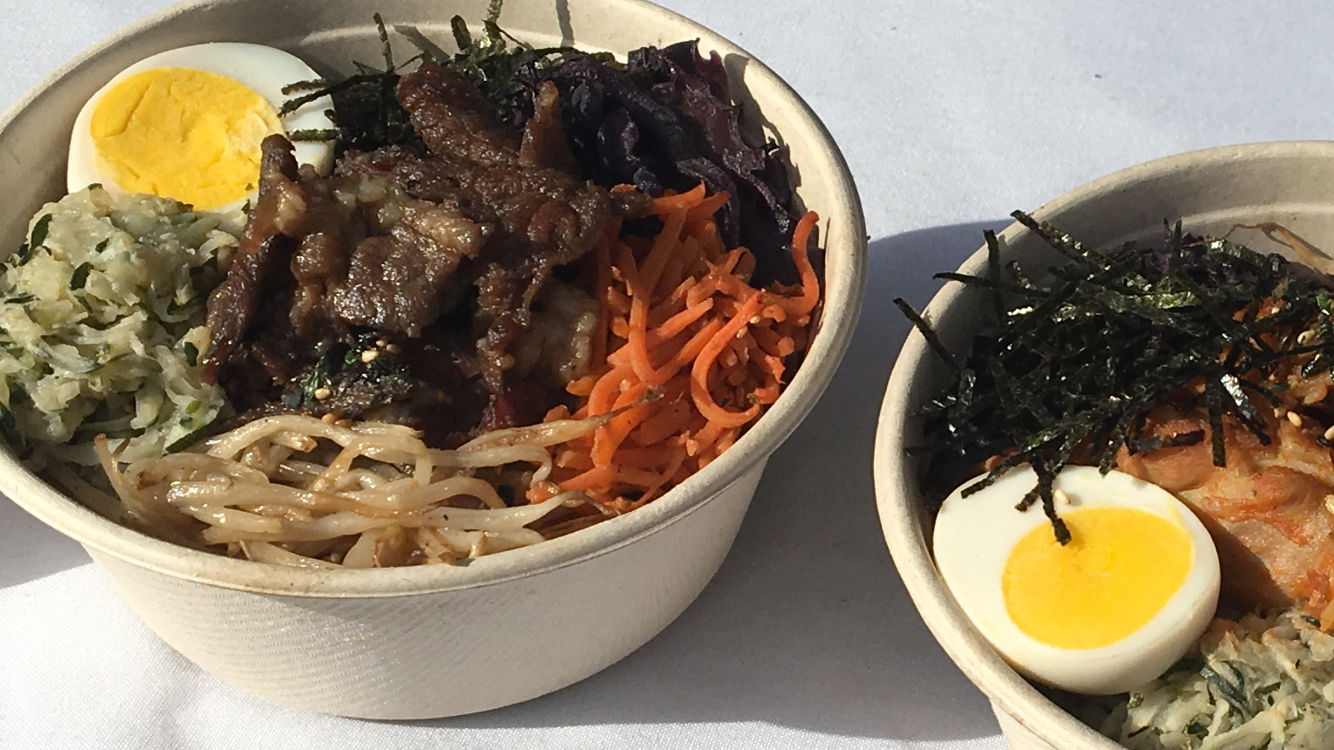 Me So Hungry – Cali Burger
This might've been the messiest thing I at the Night Market, which is simply just a terstiment to juciness of this delicous burger.
Salt & Straw – Salted, Malted, Chocolate Chip Cookie Dough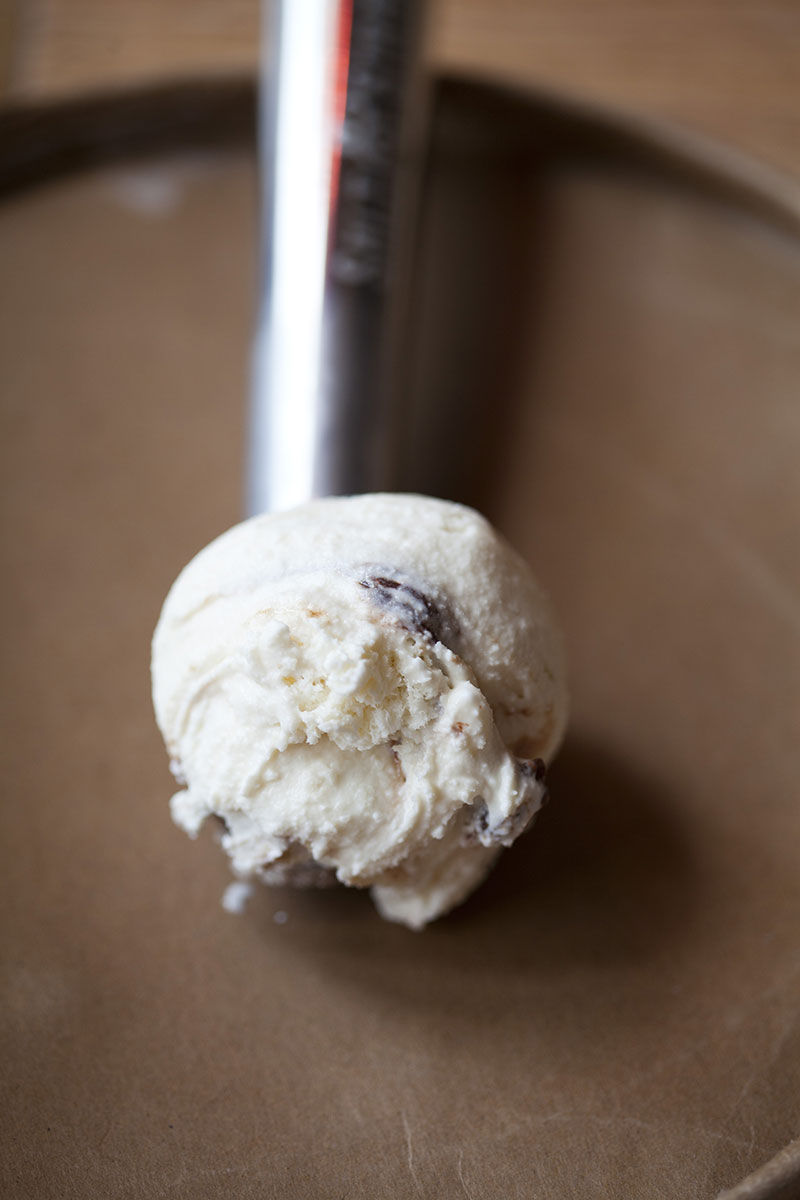 The Side Chick & Fat Dragon- Hainan Chicken & Chili Dumplings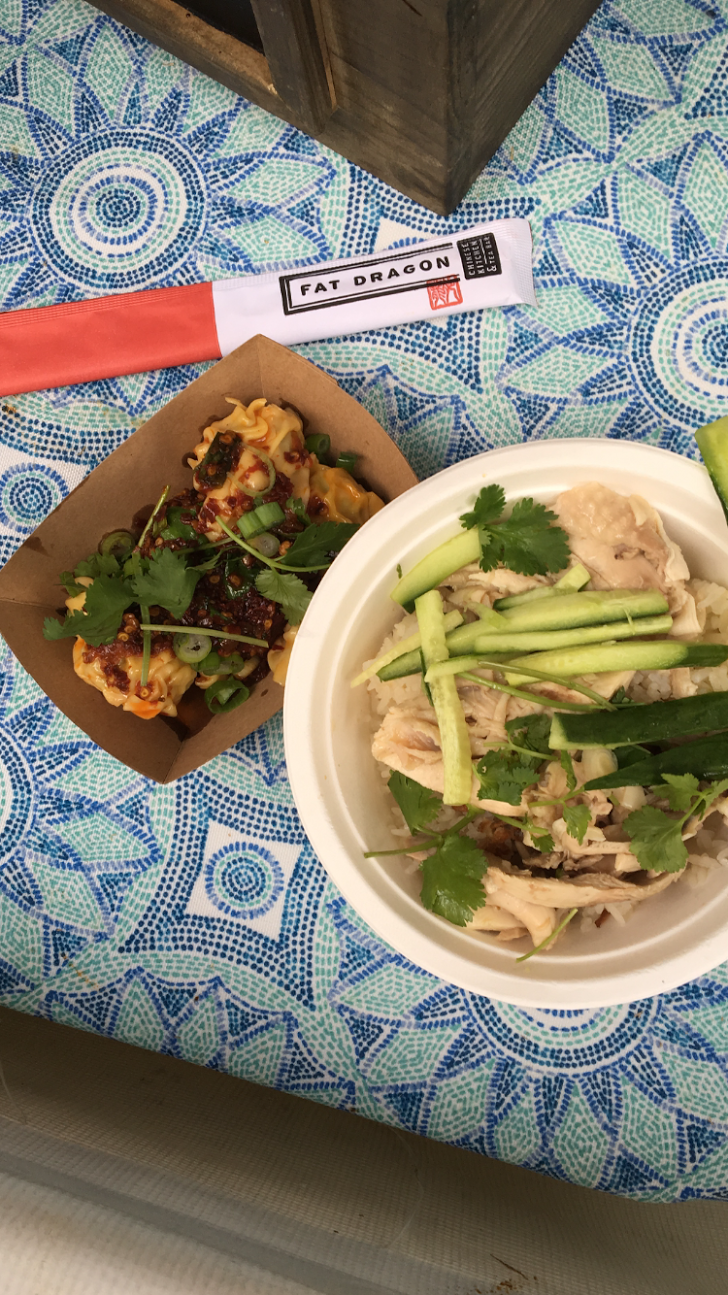 Amaze Bowls  – Coconut Bowl
Amaze Bowl's acai coconut bowl was the refreshing dish that I needed to end the day.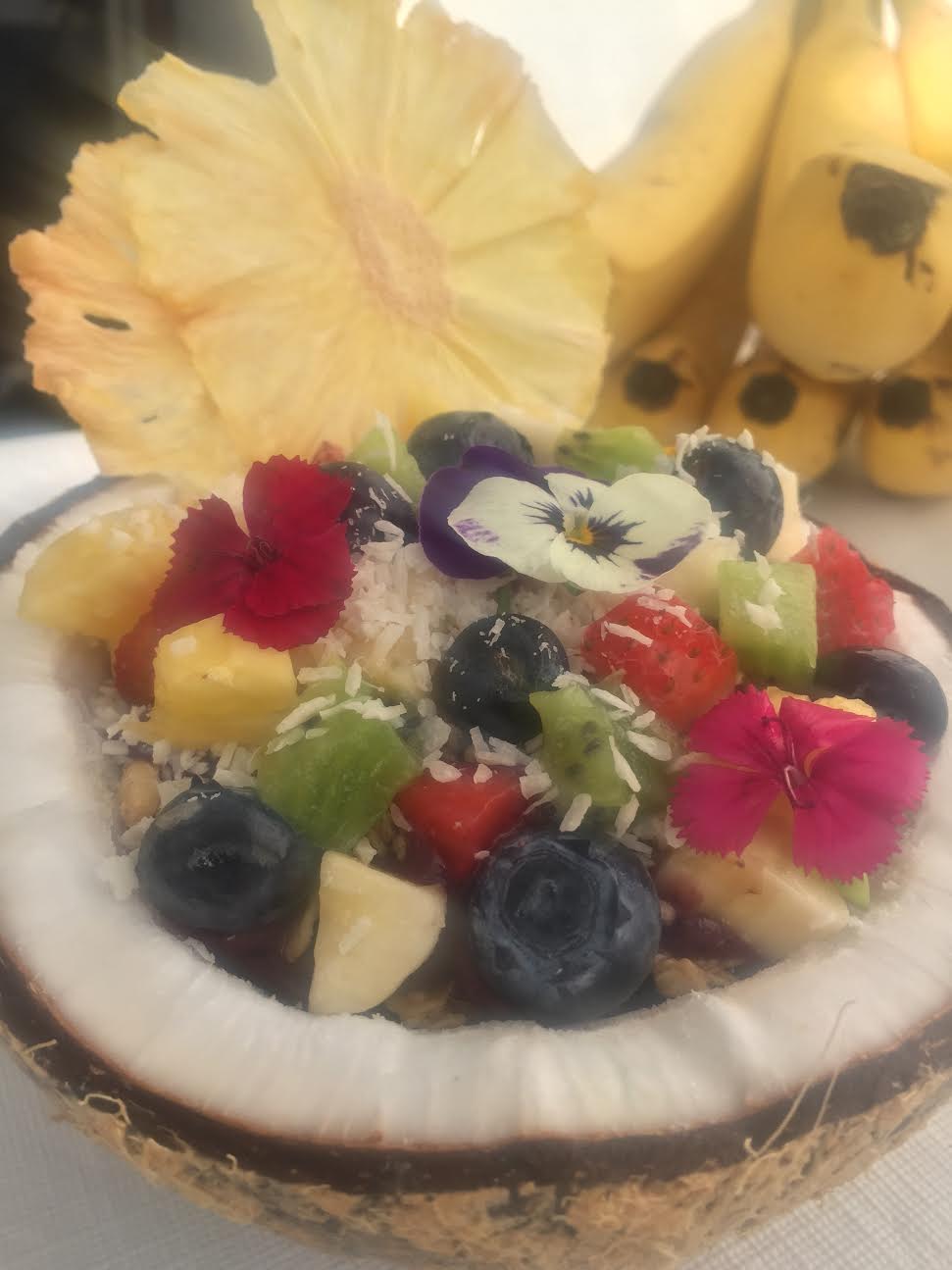 In addition to the amazing food, the Night Market had two different dancing areas, multiple bars, and a one of a kind food loving atmosphere. There was something for everyone at the Night Market.
During the Night Market festival, we sat down with Suzie Jack, the VP Public Affairs and Events at the LA Times. Jack explained some of the inspiration for the festival saying, "We wanted to create something unique that would unite the city. What better way, than to do it around food? We were inspired by a city-wide festival in Australia, Good Food Month, and worked with their founders to create the LA Food Bowl. The beauty of the festival is that all kinds of culinary places, restaurants, non-profits and food trucks can submit events and ideas to the LA Times, we help curate these ideas and turn them into events. The city has responded beautifully, which shines through in all of the unique events taking place this year. What's exciting about LA is you can taste every corner of the world, LA Food Bowl showcases this. This is just the beginning, and we feel that we can spread the festival even further."
Lucky for us, we are only halfway through the LA Food Bowl. To see the full list of upcoming events, check out the official LA Food Bowl website. Get your tickets today. The LA Food Bowl is something you will not want to miss!