It is impossible to fully understand the magic behind Lightning in a Bottle. The five day camping festival created by DoLab took place over Memorial Day Weekend in beautiful Bradley California. The festival is so much more than just music. Late night karaoke, burlesque show, interactive healthy cooking demos, and lake swims, were some of our favorite to just name a few from an activity-packed weekend. If you wanted to get in touch with yourself and explore the world outside of your normal life, Lightning In A Bottle was the right place for you. FestivalsForLife was lucky enough be a part of this wonderland, here are our highlights.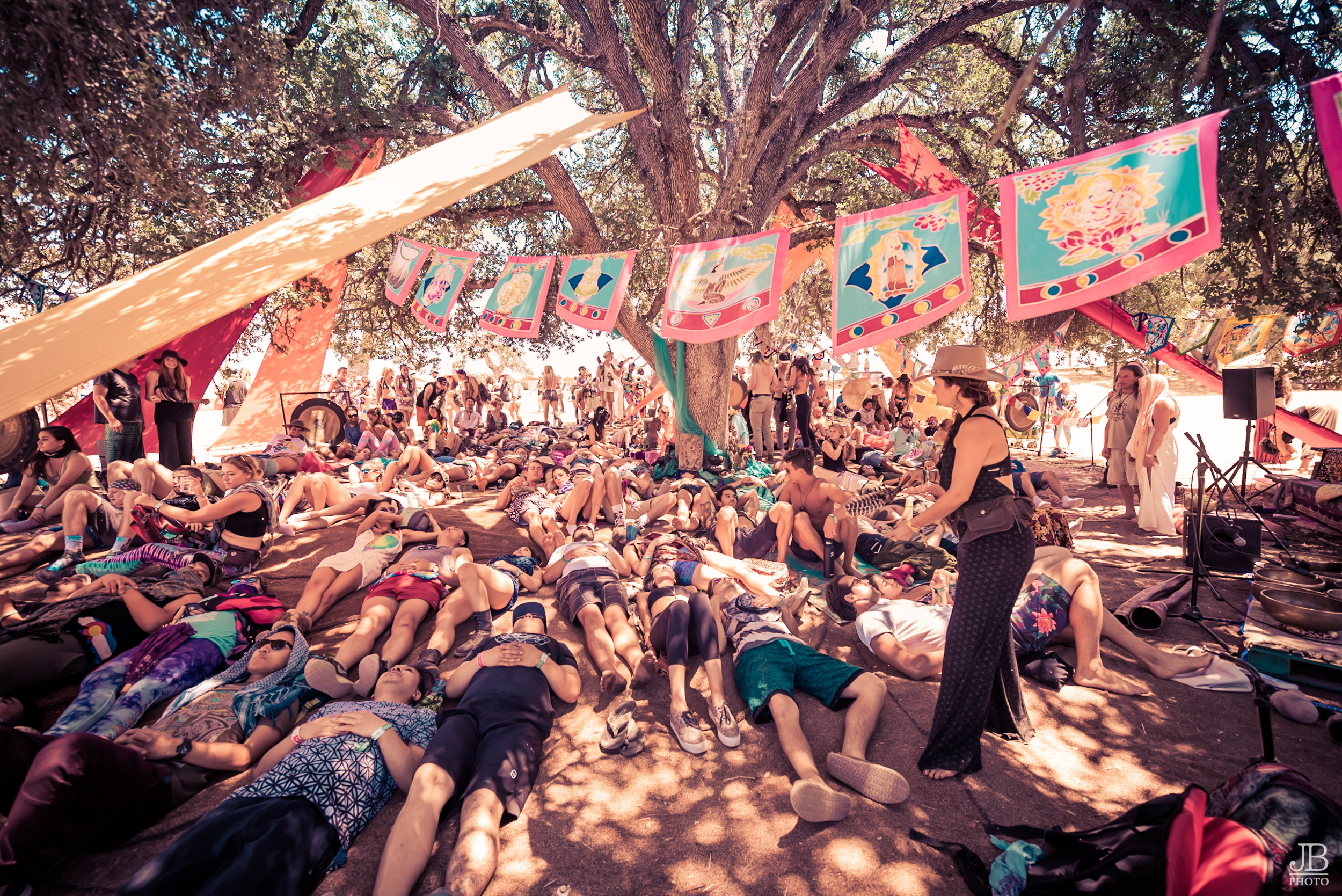 Music
Bomba Estéreo
The group out of Columbia never disappoints with their unique electronic cumbia music sounds. If anyone can get the lead singer, Liliana Saumet's, phone number, please comment on this article, as she stole our hearts with her amazing vocals and fun energy. The group closed out the show with their most upbeat track, Fiesta, captivating the entire audience.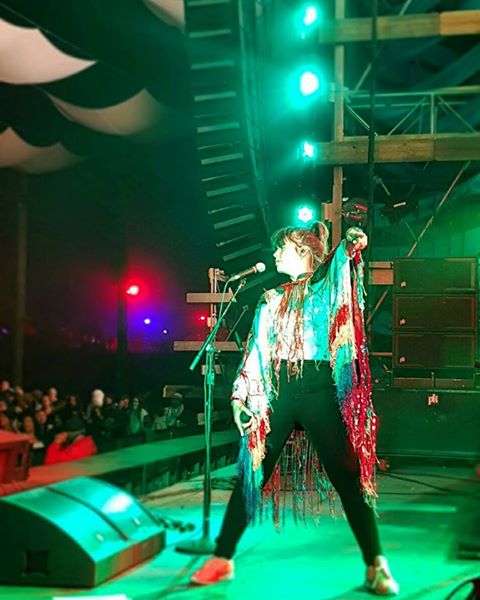 RÜFÜS DU SOL
The indie electronic group from Australia rocked their Friday night set. Their chill and funky beats bring out a euphoric sound that is perfect for Lightning in a Bottle festival goers. 
Too Many Zoos.
The three piece "brass house" band out of NYC played one of the craziest shows that took place at the festival. The group graced the Grand Artique Stage with a show that went on until 4AM. The energy from the crowd, dance moves from saxophone player, Leo Pellegrino, and the old fashioned feel of the Grand Artique stage made this a festival highlight.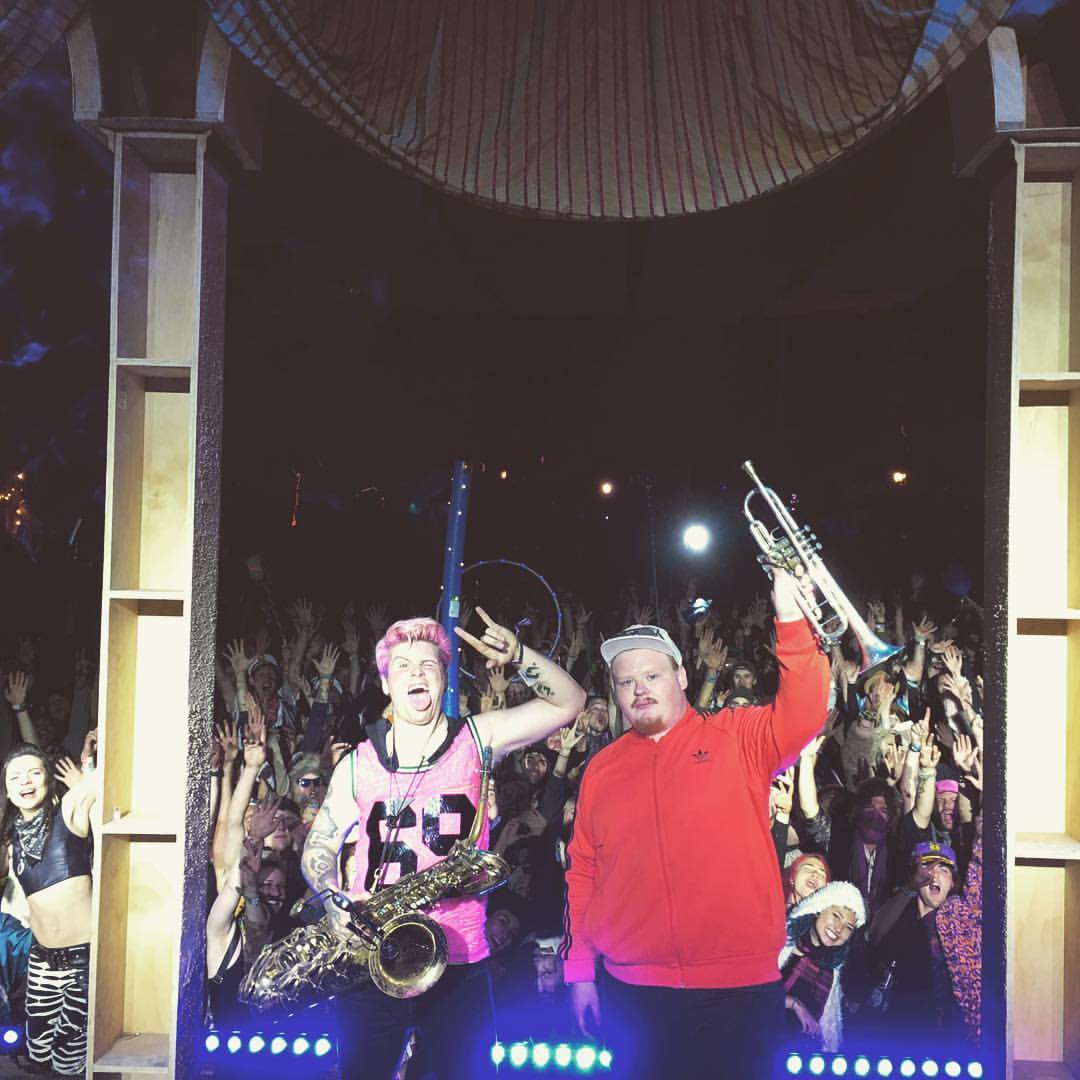 Big Wild
The producer played his live electronic act to an energetic crowd. Big Wild incorporated live drums, keyboard, beats pads, and even a little bit of singing into his performance. He even dropped in some Ludacris and Outkast remixes into his set. If you were there to dance, you picked the right show. 
Bassnectar
Last year, Lorin Ashton,  aka Bassnectar, attended Lightning in a Bottle as a fan,  this year he was compelled to come back as a headliner. Lorin's set did not seem to disappointment his fans in the audience. The show included a mix of his old and new tracks and even threw in some Kendrick Lamar. The craziest parts of the show were the audio soundbite journeys Bassnectar took the audience on.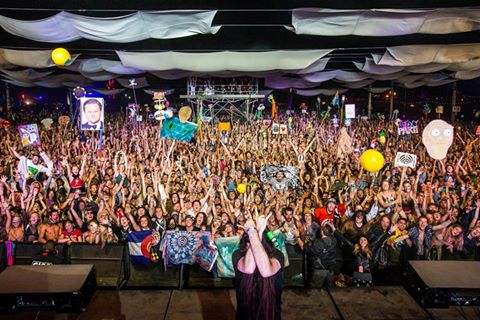 Other noticeable performances from the festival were the live set from producer Bonobo, The B Side Players, funk group Oregone, heavy hitting Troy Boi, Elohim, Bob Moses, Brasstracks, Thao & The Get Down Stay Down. The music across the festival was fantastic and more diverse than past years of the festival.
Art & Installations
One thing everyone at Lightning in a Bottle must do is step back and look at everything that goes into the beautiful structures placed throughout the festival. I had the pleasure of speaking with a festival volunteer who mentioned "heart and soul are poured into every structure at the festival." This does not go unnoticed. This year at Lightning in a Bottle there were 10 newly designed structures scattered throughout the grounds.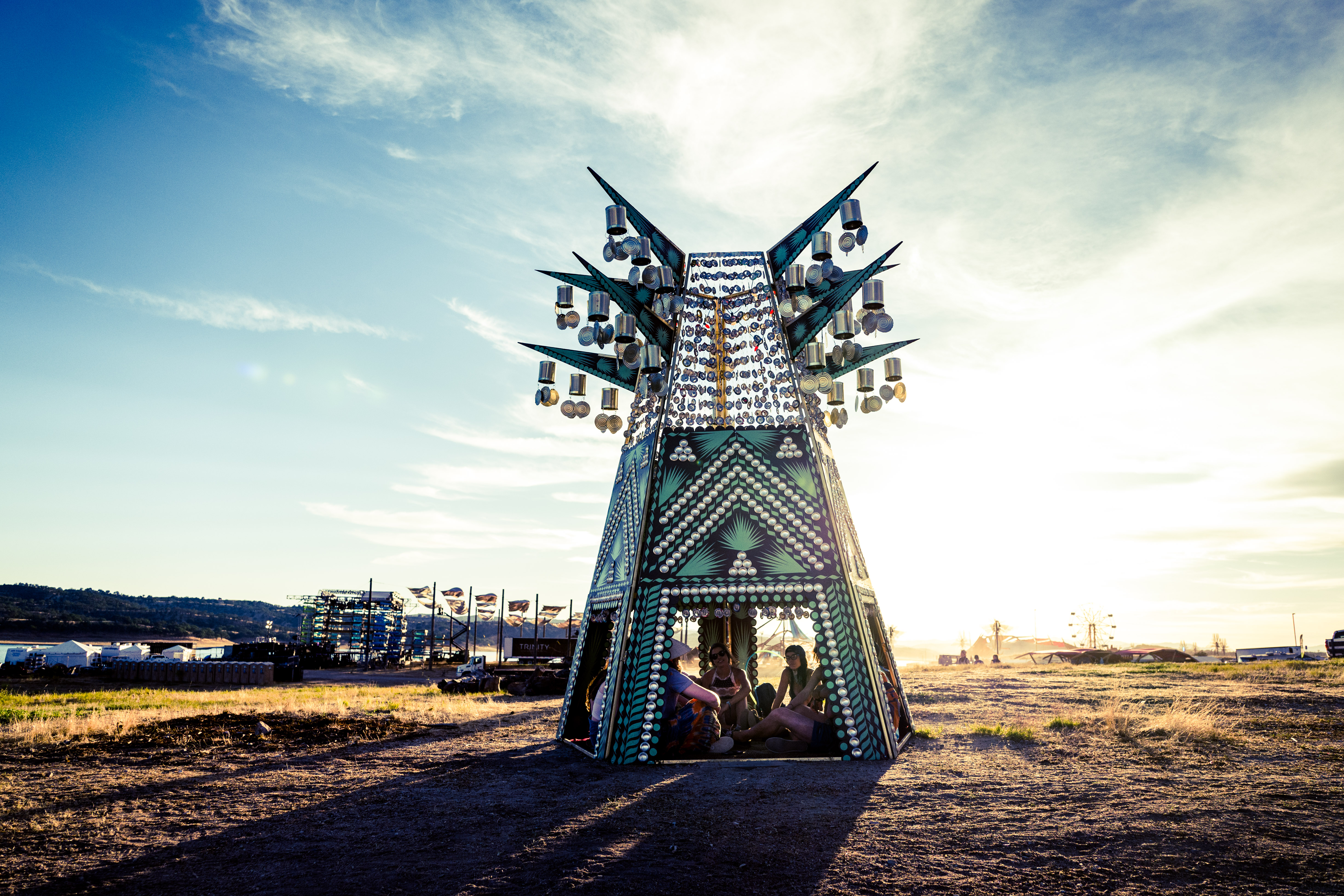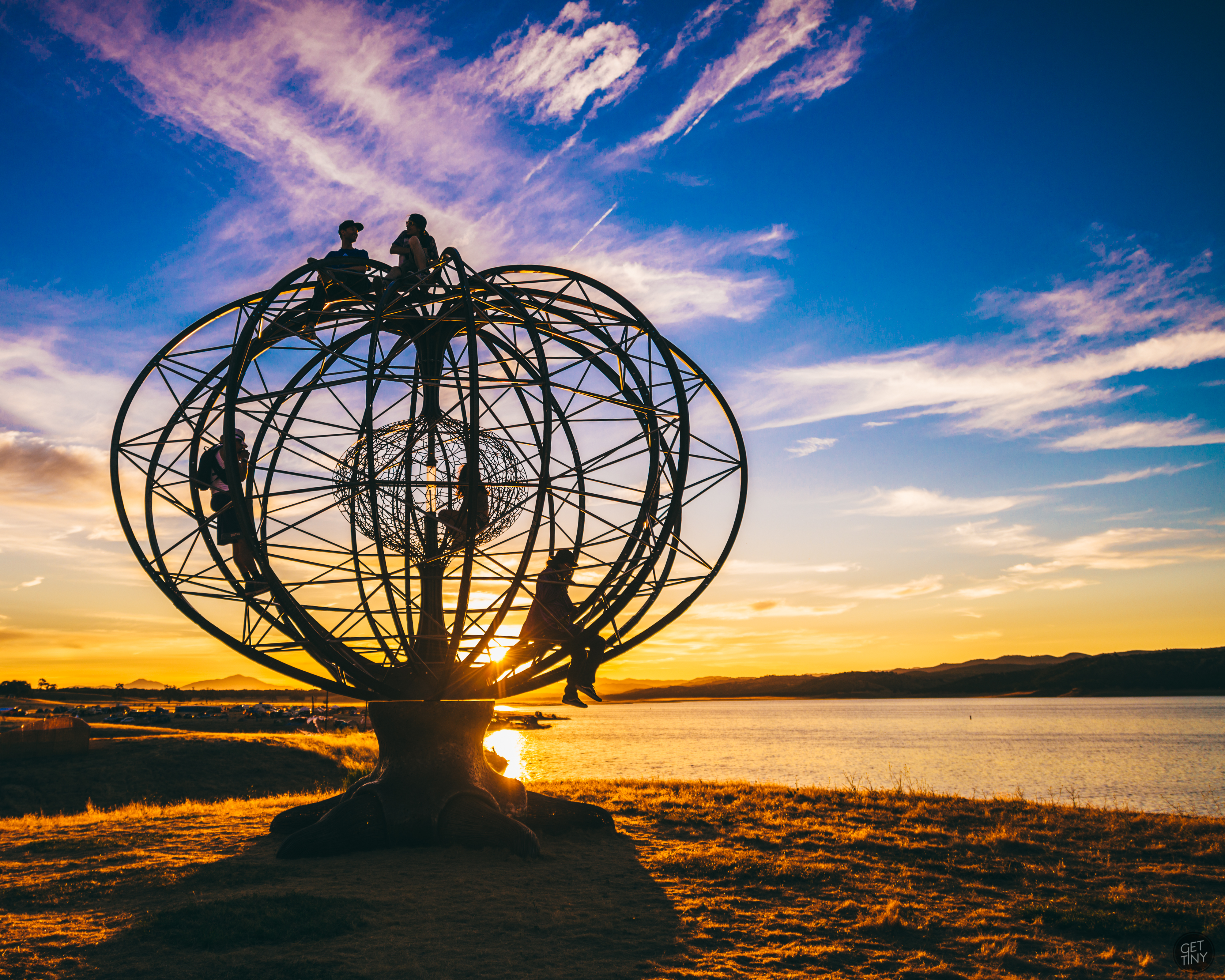 A Water-filled Lake
For the first time in years, San Antonio Lake was opened for swimming. Daytime at Lightning in a Bottle served as a swim/float/boat outdoor party. The water even included a couple of art installations. I spoke to one festival goer who had just gotten back from swimming through the giant lake. She exclaimed, "I was looking for some adventure, and swam across the one mile lake with my two crazy friends. Admiring Lightning in a Bottle from afar was a special experience. The swim was exhausting, but a true festival thrill. Luckily we were able to flag down a speed boat to take us back to the other side." The water in the lake added an additional element of beauty and adventure to Lightning in a Bottle. The main stages were well placed on the outskirts of the water, allowing festival goers to enjoy the natural beauty while listening to music. The best part of the lake though, may have been repeatedly jumping into it to escape the harsh heat of the day.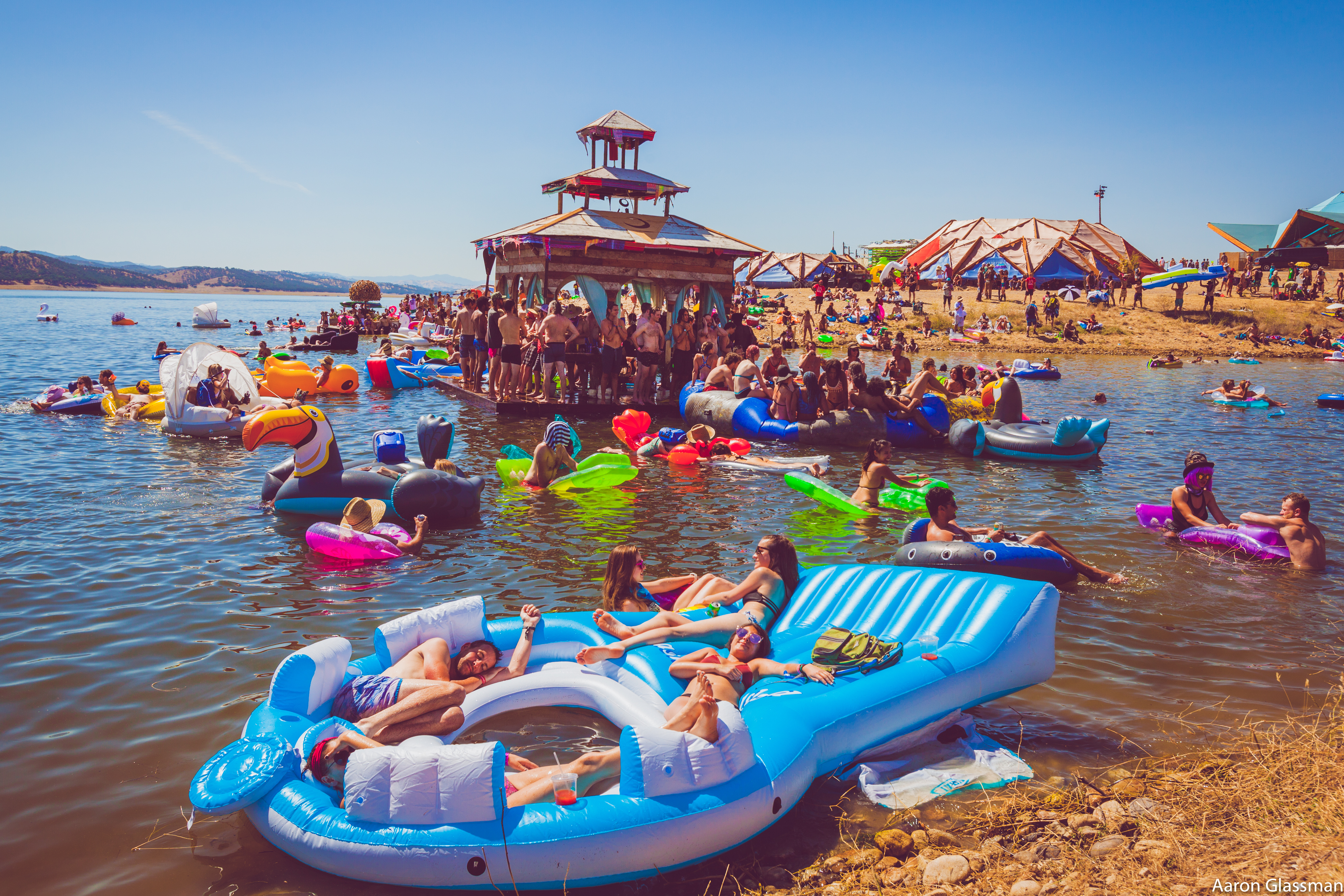 Lightning in a Bottle Vibes
The Lightning in a Bottle experience embraces the weirdness within every single person and allows each festival goer to have their own, one of a kind weekend. I sat down with a festival goer to get the inside scoop on what made Lightning in a Bottle special to him. Nosh Fun explained, "It's hard to describe what makes this festival so amazing. I think if I had to sum it up, it would be a combination of jamming out to Drum & Bass music while the sun is rising, watching Burlesque shows, getting involved in some of the Burlesque shows, dancing on the structure at the Grand Artique stage, cheering as the sun went down on Meditation Mountain, and hanging out with my best friends."
Lightning in a Bottle is not an easy place to describe. It's not every day you see people dancing on a bridge while people are singing Karaoke, it's not every day you see a banana boxcar in a boxcar derby, and it's not every day you see so many beautiful people expressing themselves. An interview, a picture, a video, or an article don't do LIB justice. The LIB magic is something that you just have to feel and experience for yourself. We can't wait to experience it again next year.