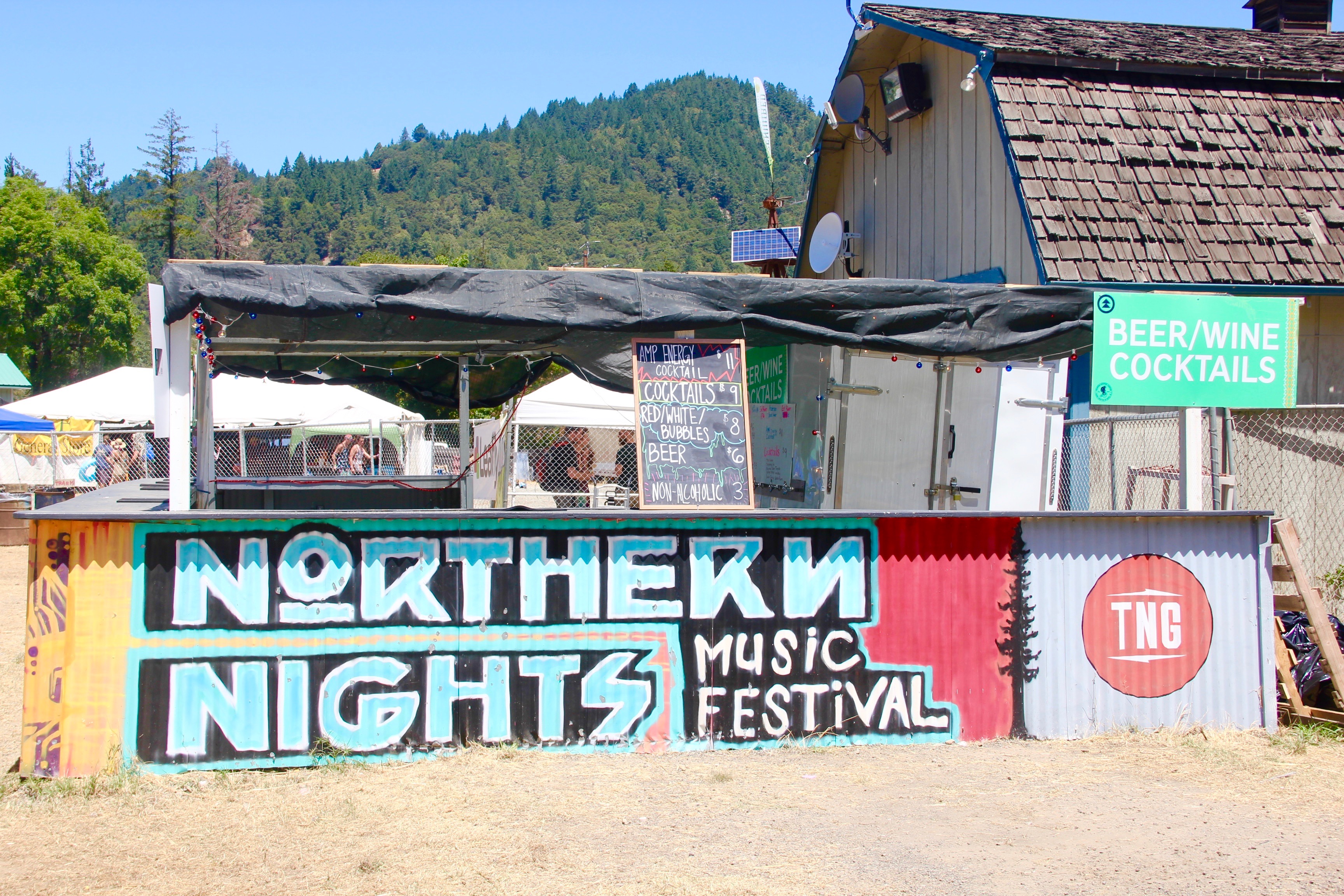 Buried among the Redwood trees and surrounded by the Eel river lies Cook's Valley Campground – the home of Northern Nights Music Festival. Only in its fourth year, this young festival featured some stellar acts in the worlds of deep house, electro-soul, future pop, and live electronic, to name just a few. In addition to three days of premiere music, Northern Nights featured live art, yoga, fashion and art vendors, dodgeball, silent disco, and an abundance of river floating. Here are some highlights:
The Headliners
It's difficult to compare experiences with a lineup as stacked as Gorgon City, Griz, and Claptone. Friday night featured a live set from Gorgon City, which never disappoints. The translation from listening to songs like "Imagination", "6AM", and "Ready For Your Love" from Spotify to the stage is indescribable – the duo knows exactly how to keep the crowd engaged and singing along at the top of their lungs. But the real treat was Gorgon City's after hours set at the silent disco, put on by HUSH Concerts. Their set stripped away the vocals featured in their live set and instead focused on those deep baselines that reverberate through every fiber of your body, which is all you crave until sunrise. Griz threw down one of his best sets to date – teasing new songs from his upcoming album while throwing it back to fan favorites like "Smash The Funk", "Feel The Love", and "Digital Liberation is Mad Freedom". What makes Griz's sets so enjoyable is seeing how much fun he is genuinely having on stage while playing his sexy sax for thousands of diehard fans. Claptone Immortal Live was the final set of the weekend, leaving a sweet taste in everyone's mouth. The fusion of their classic deep house tracks like "Heartbeat" and "No Eyes" coupled with the immersive visuals designed by Oscar-nominated creative director Peter Martin makes it impossible to turn your head away from the mystery men in gold masks for a split second. The Northern Nights' headliners this year were nothing short of spectacular, in every sense of the word.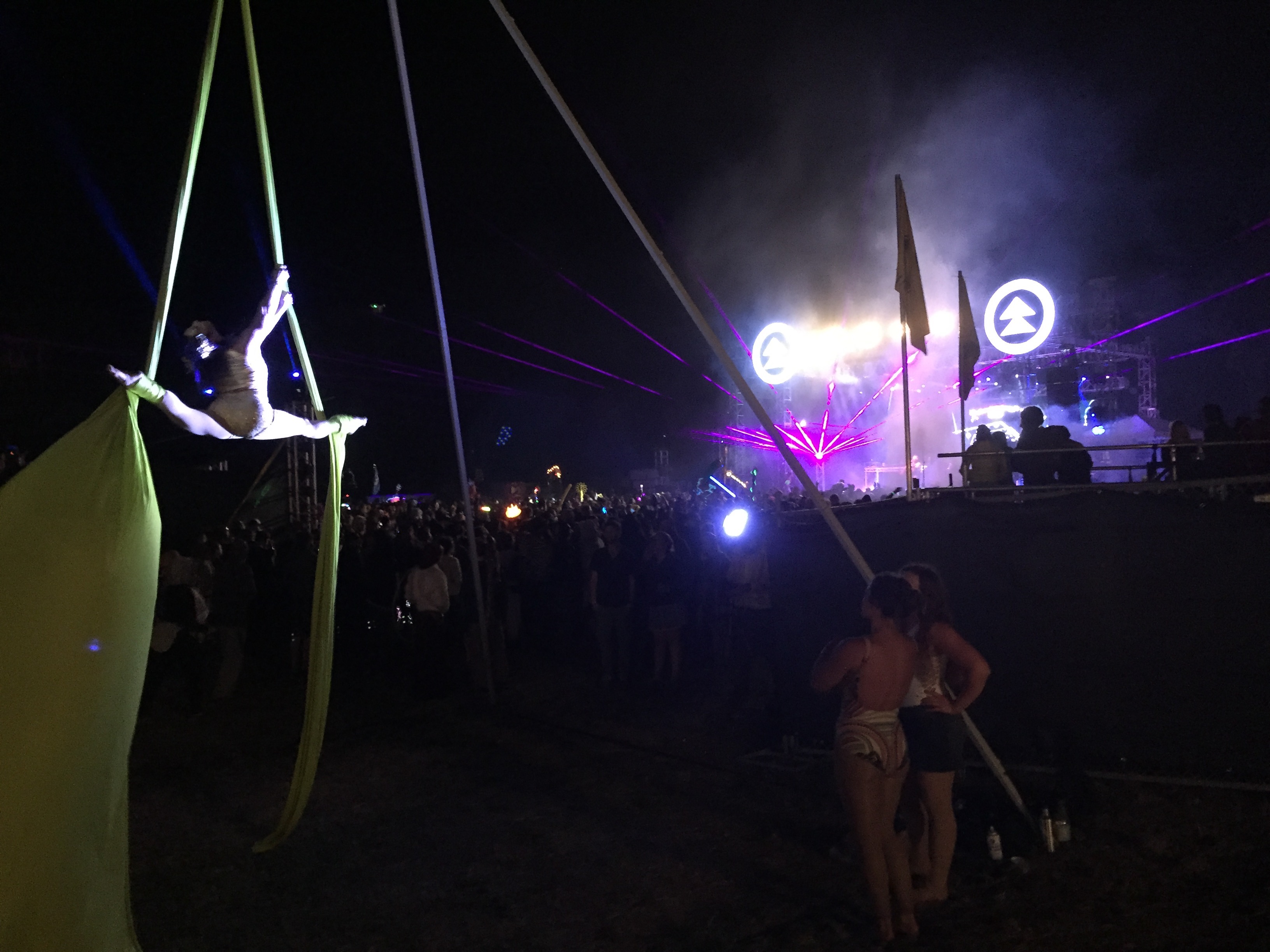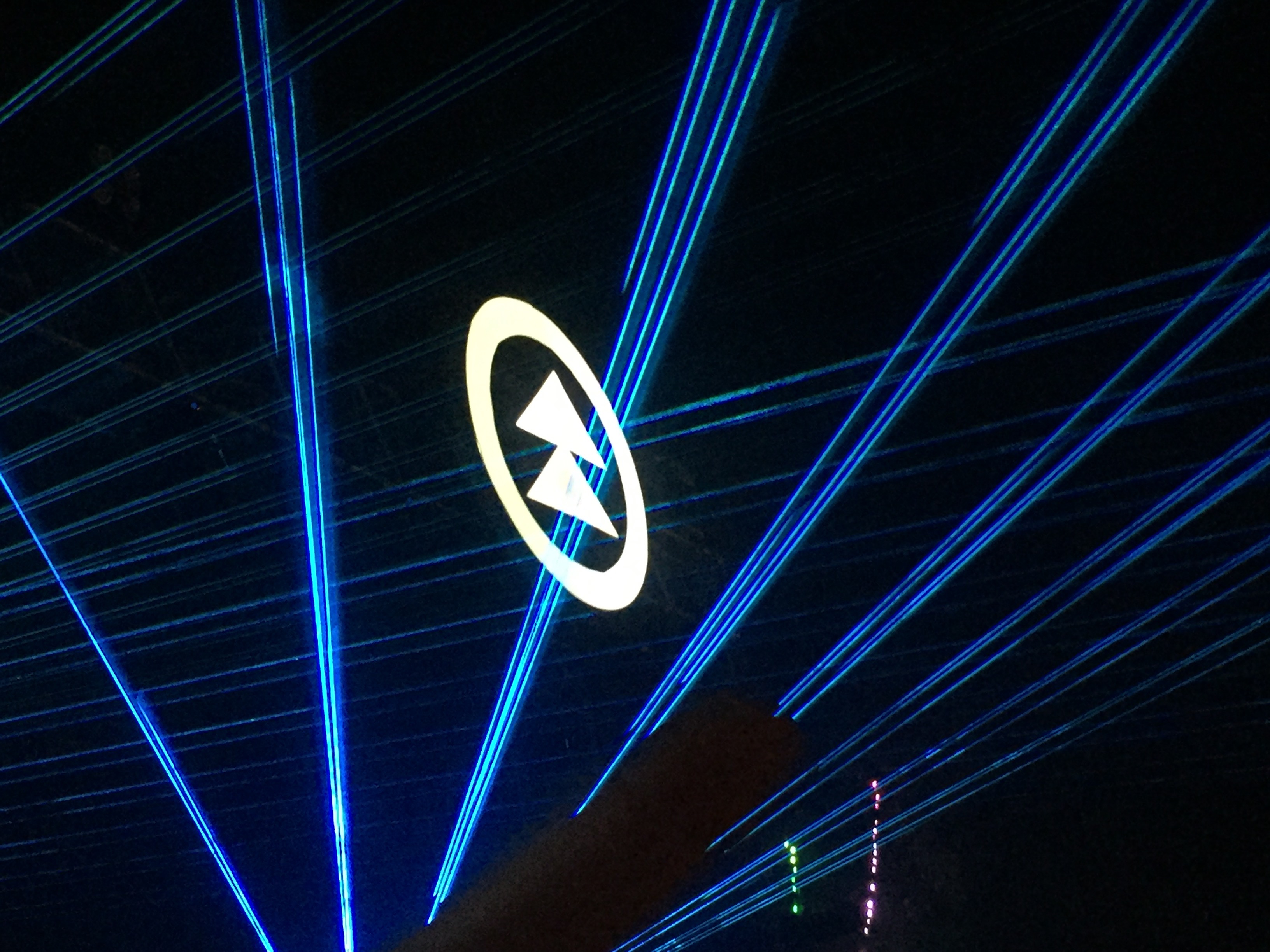 Silent Disco
Although 2:00am seemed like an early cutoff for music, HUSH Concerts lured the nocturnal owls roaming the festival each night until the sun came up at the silent disco. From an outsider's perspective, a silent disco can seem like the strangest image: people dancing in all different rhythms and ways in a completely silent environment. However, the party was in full force under each headset given out. Highlights of the silent disco sets were Gorgon City, Traviswild, Violin Girl w/Michael Scalar, and Matt Black. The sea of ever-changing red, green and blue lights on hundreds of headsets was an awesome site, and the vibes remained strong among the crowd until 6:00am each morning.
Art
The art displayed throughout Northern Nights was absolutely stunning. Seeing a piece of art develop and transform over a mere three days while watching the artists paint live is so rewarding. Not only was there live art around the main stage, but there was also art hidden throughout the campsites, like a huge owl painted on plastic wrapped around two trees – painted by Izk Davies. A group of dancers were shooting gorgeous shots next to the river stage, and the boys behind WoodStalk made beautiful necklaces and containers made of bamboo with pieces of abalone placed in the middle of hand-carved designs. Even the lasers coming from the Lemon Tree stage, which was off the main road near the silent disco, featured laser projections onto the Redwood trees miles and miles away. This stage was definitely a hidden gem of the festival.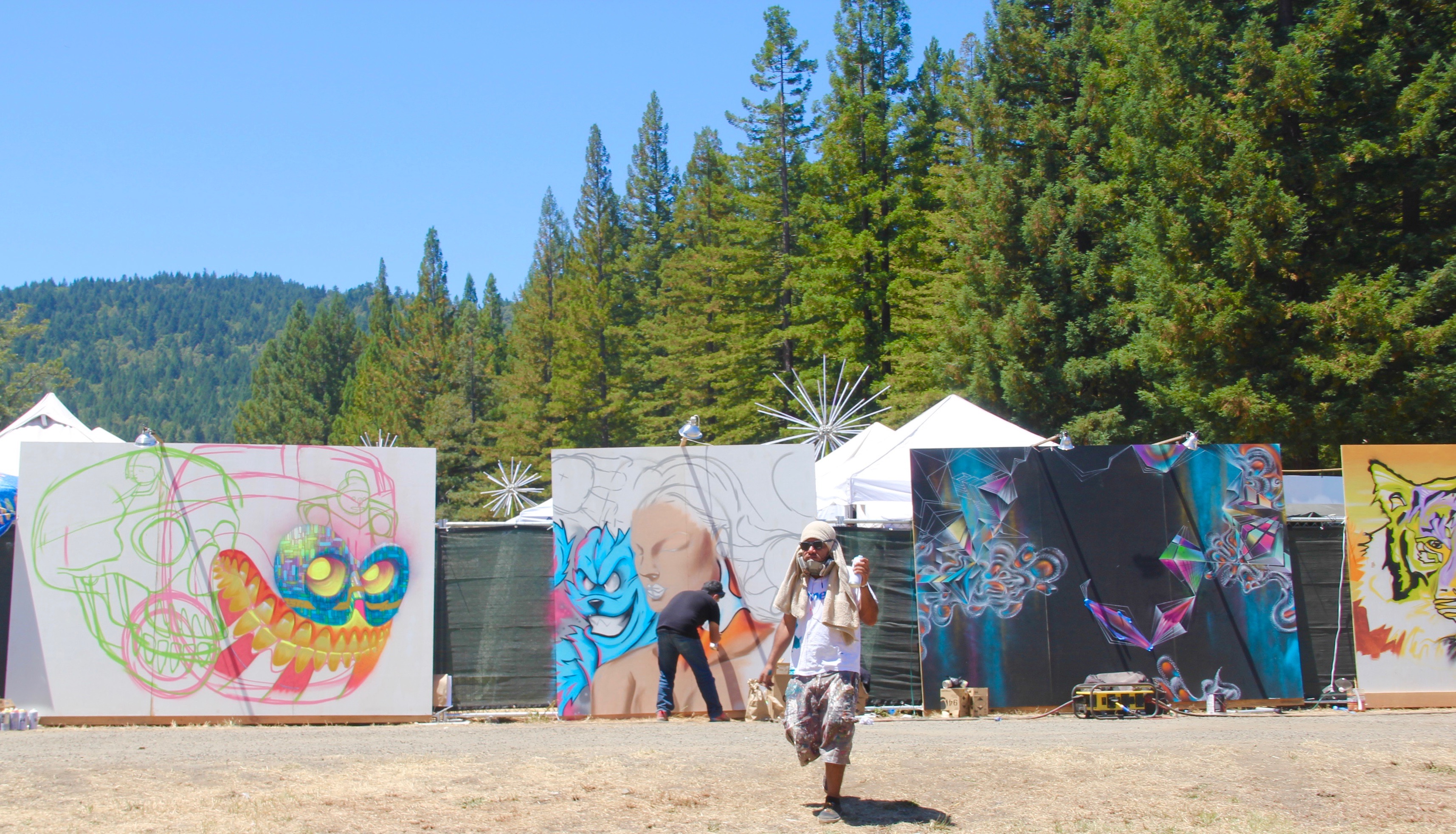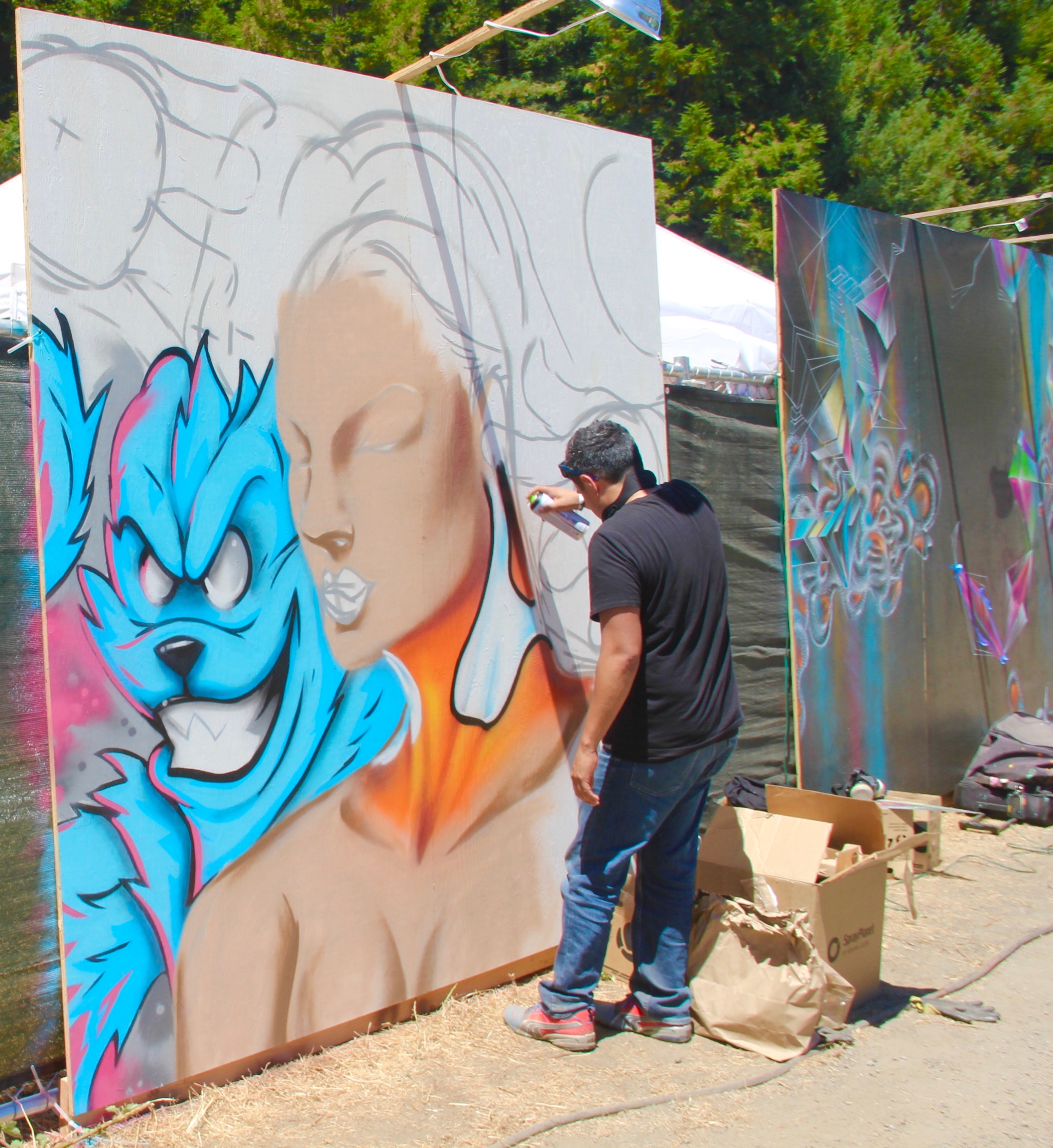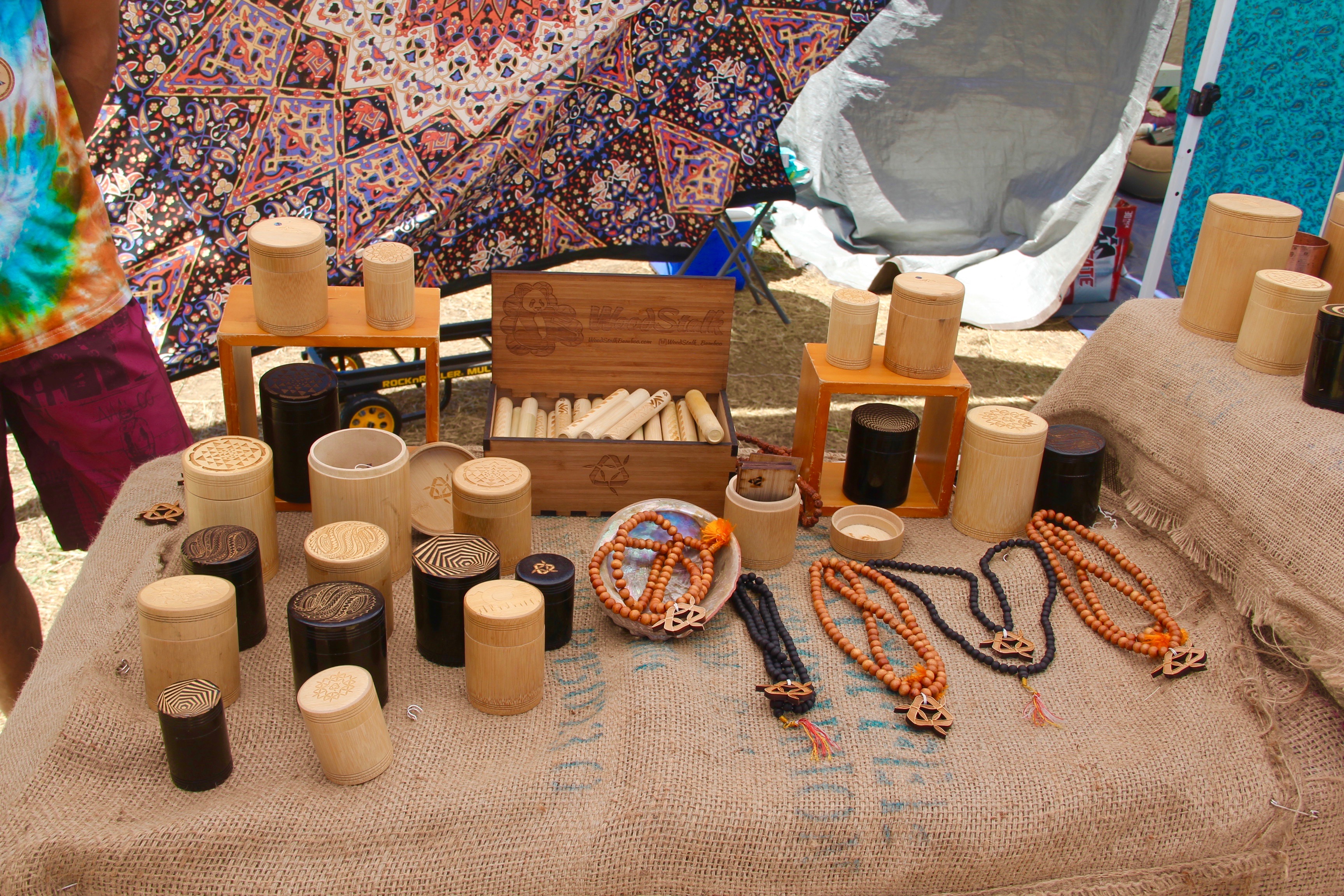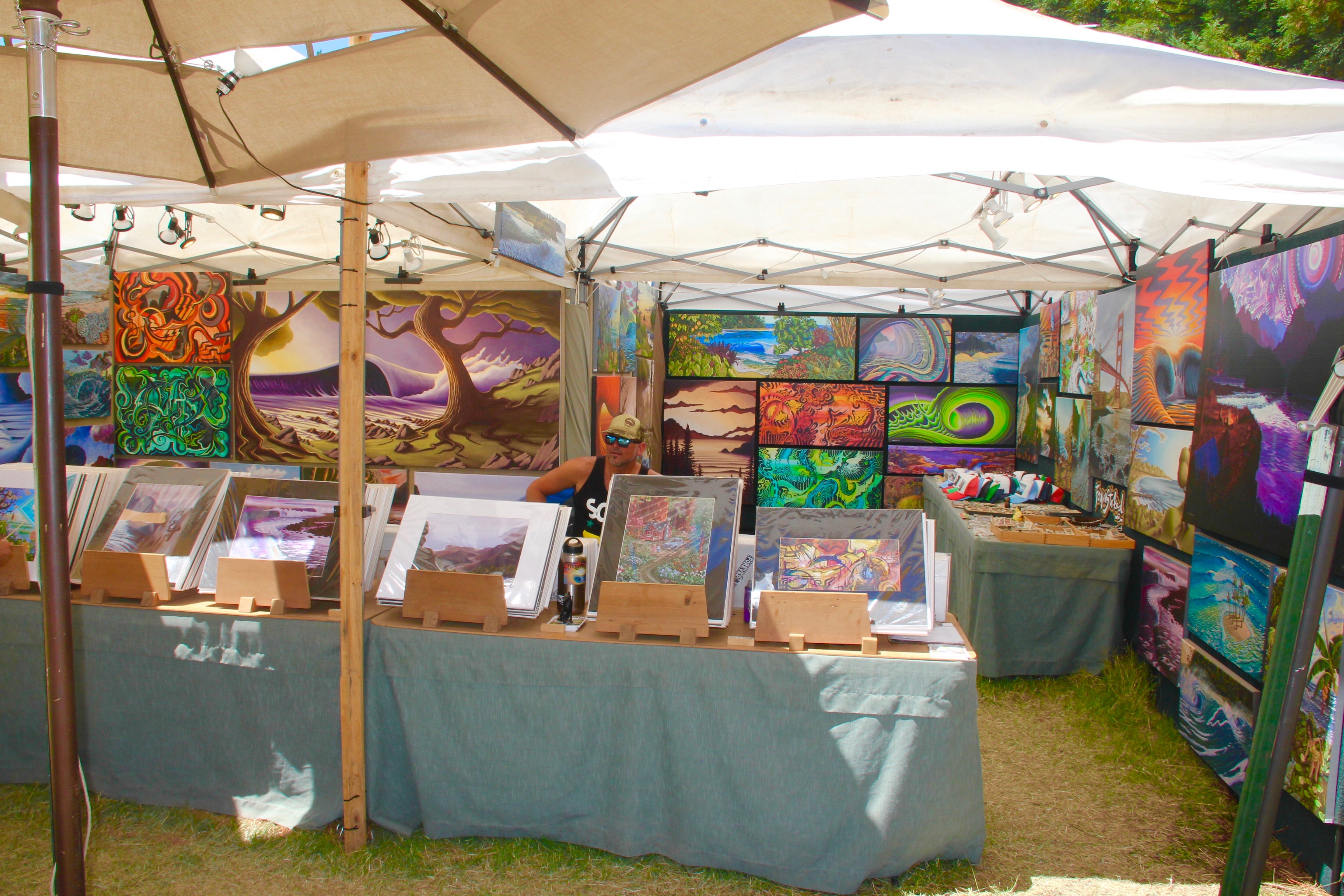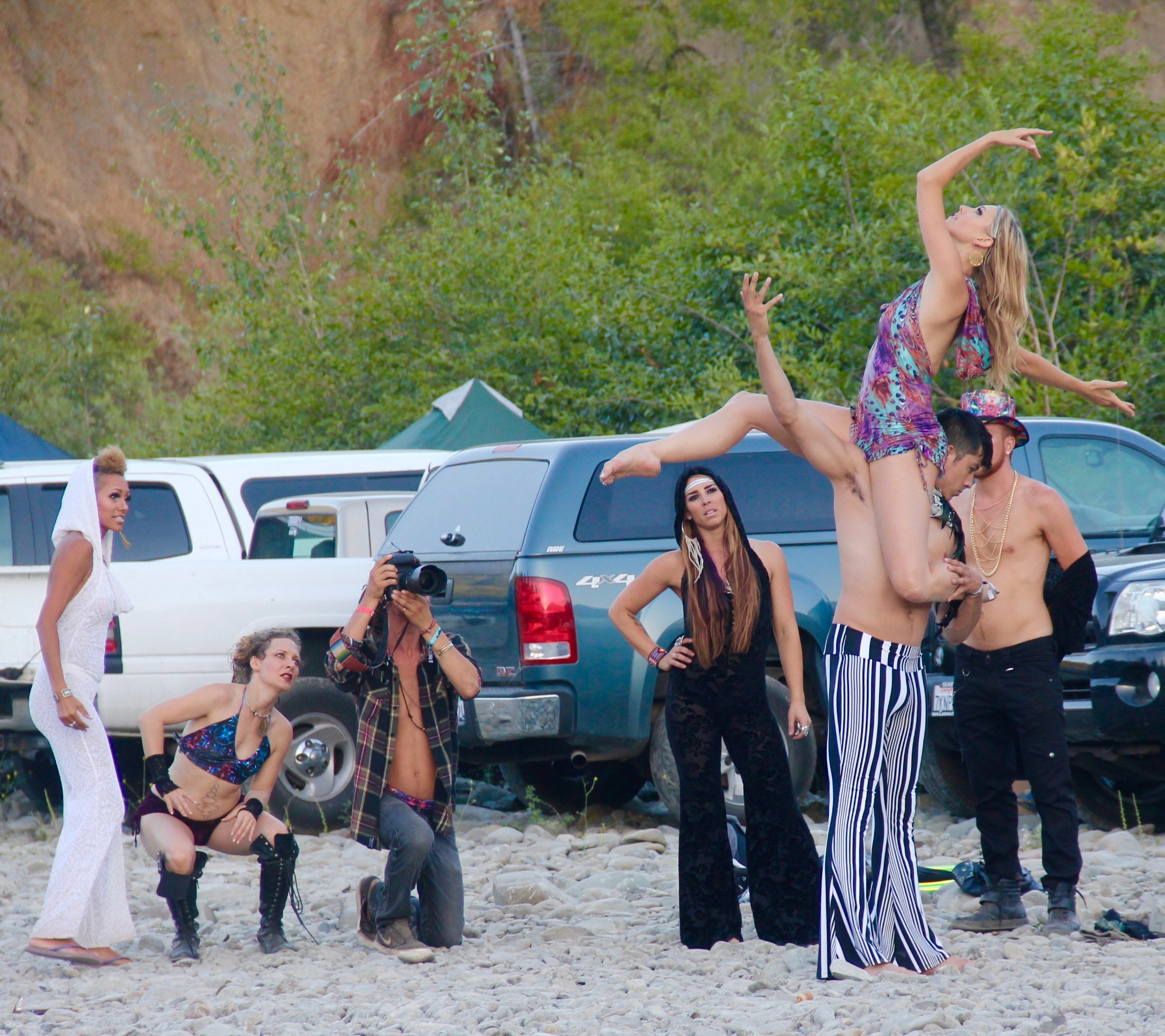 River Stage and Floating
The real MVP of Northern Nights was the River Stage. It was difficult to fully explore the festival grounds when you were sucked into the Eel River filled with unicorns, flamingos, pizza slices, donuts, dragons, and hammocks. Champagne showers were in order to cope with the blistering sun. The River Stage featured some of the best acts of the weekend. Danny Corn, Sugarbeats, Bass Physics, and SNBRN were Saturday's highlights, bringing the proper balance of funky bass and tropical house to the river. Sunday's sunset hours were kicked off by the festival debut of MOONZz, who sets sultry R&B style vocals against a live three-piece- backed band. MOONZz had quite the footprint at Northern Nights, playing a beautiful midnight "unplugged" jam set at the Grove Stage on Sunday, which felt like an intimate living room session only under the bright NorCal stars. The band's lead singer Molly Williams was also brought up during Prince Fox's set to sing their cover of DJ Khaled's "All I Do Is Win" live, clearly a crowd favorite. Prince Fox closed out the River Stage by seamlessly weaving future pop with dirty dubstep throwbacks, transforming the River Stage into a massive dance party. Needless to say, it was an absolutely floatastic weekend, and we can't wait to see what stops Northern Nights will pull next year for its fifth anniversary.