Looking for something fun this Sunday? Look no further! Now in its sixth year, Art Beyond the Glass is L.A.'s premier cocktail culture festival, featuring more than 100 top bartenders making cocktails and showcasing their artistry, from painting and sculpture to photography, live music and more!
ABTG VI is taking place at Los Globos, the landmark nightclub located on Sunset Boulevard in the heart of Silver Lake. Opened as L.A.'s first American Legion hall in the 1930s, Los Globos is a massive two-story venue with multiple rooms and state-of-the-art sound and lighting.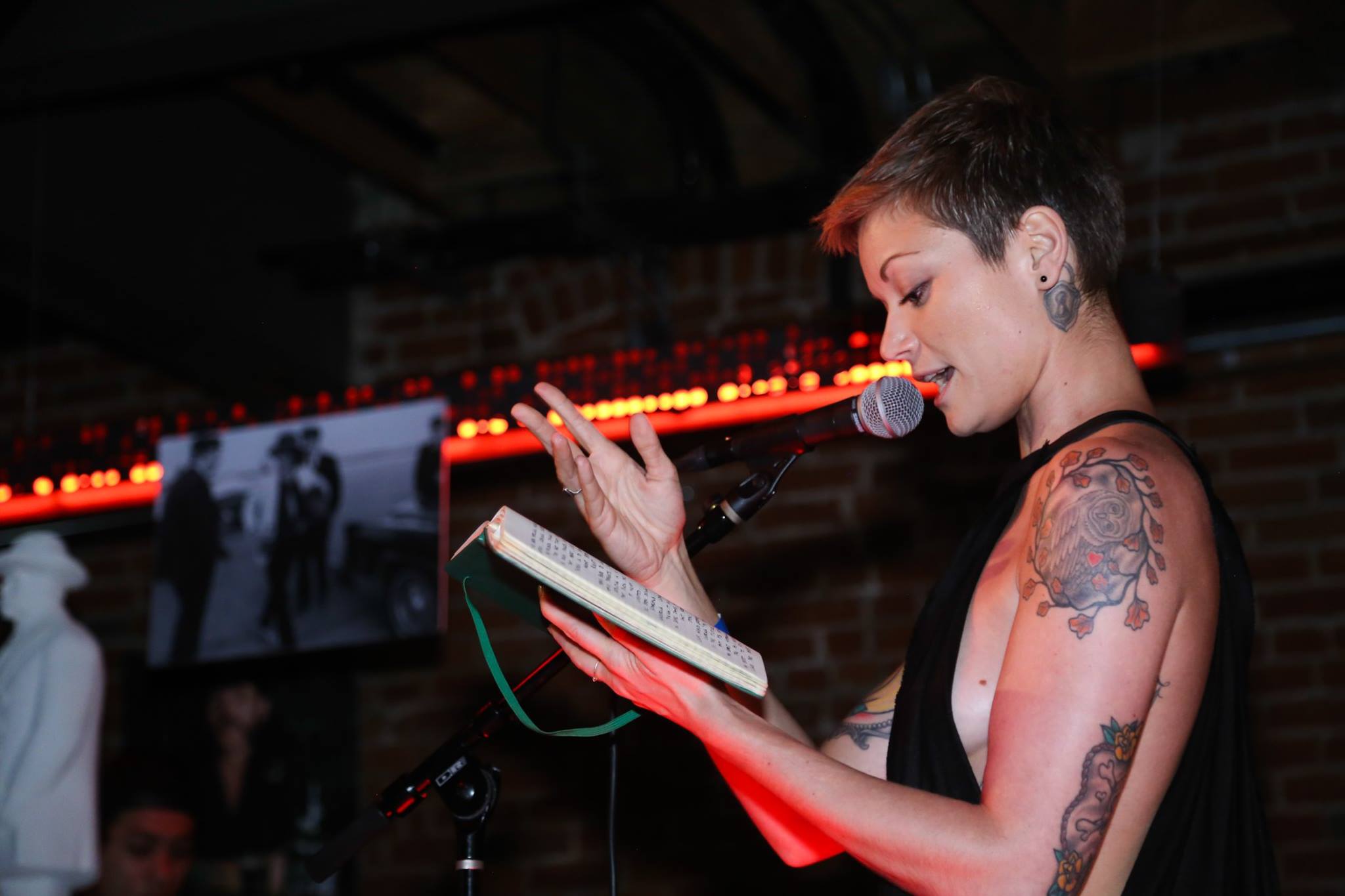 The event will be raising funds for The Moth, a Peabody Award-winning nonprofit organization that celebrates the ability of stories to honor the diversity and commonality of human experience, and to satisfy a vital human need for connection. Marking its 20th anniversary in June, The Moth presents open mic storytelling competitions in Los Angeles and cities around the world.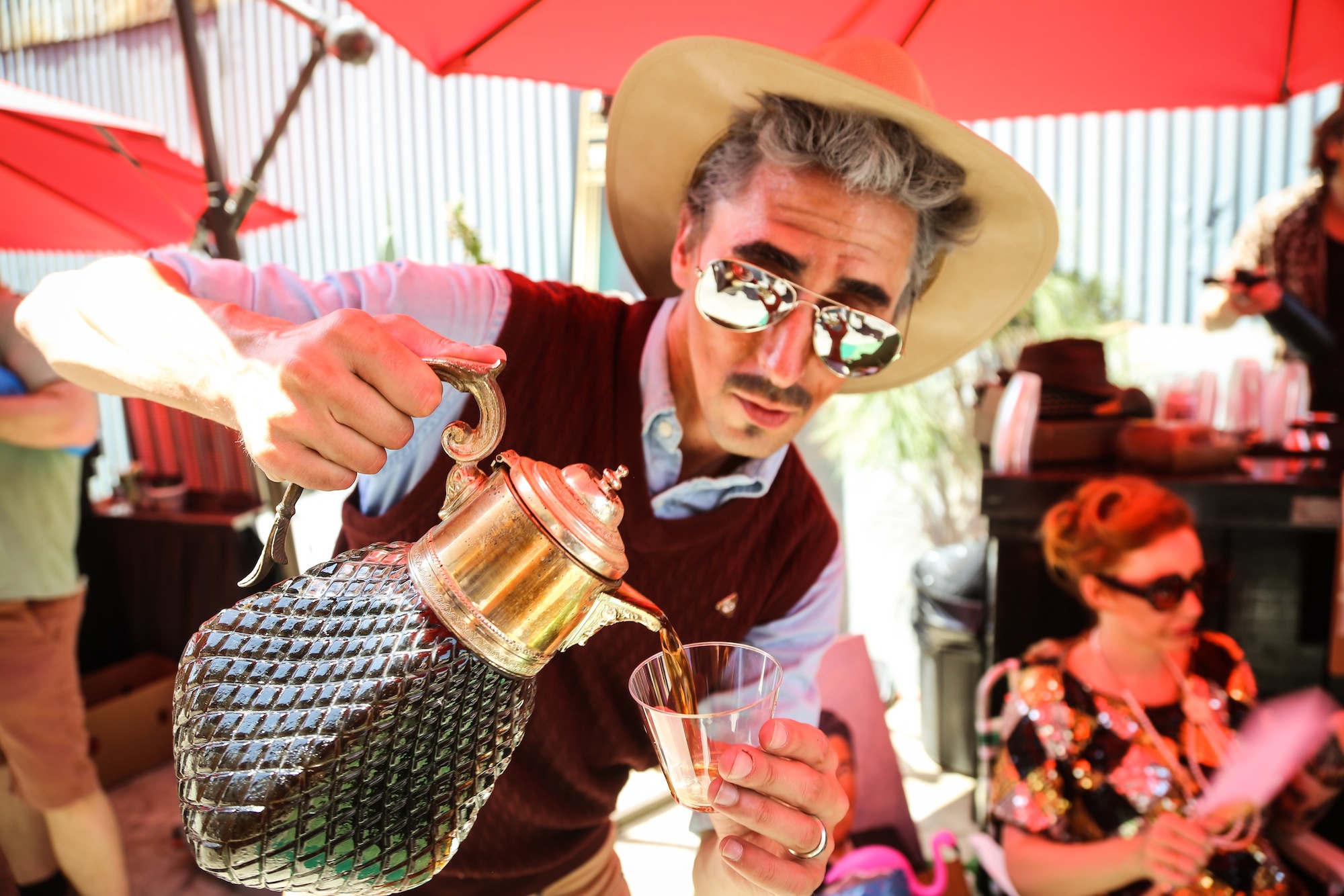 General Admission includes cocktails, art, entertainment, and bar bites. In addition, guests will be able to purchase bartender art, buy raffle tickets and bid on silent auction items such as artwork, photography, rare spirits and more. All proceeds from ABTG VI will be donated to The Moth. Get your tickets here!
Just some of the bartenders and artists participating in ABTG VI this year include:
Aaron Polsky – Harvard & Stone
Adam Fournier – Faith & Flower
Alex Barbatsis – Esprit De Corps Hospitality
Alyson Iwamoto – Here's Looking At You
Beau Du Bois – The Corner Door
Bethany Ham – Birds & Bees
Brittney Olsen – Hotel Figueroa
Chris Amirault – Otium
Christopher Day – Bar Tribute
Christina Russo – The Board Room
Chris Whelan – Hotel Figueroa
Dan McClary – Cannibal
Dan Sabo – Hotel Figueroa
Dee Ann Quinones – Commerson
Dustin Newsome – Bar Clacson, Slipper Clutch
Edwin Cruz – Winsome
Evan Charest – Patina Restaurant Group
Garrett McKechnie – Bar Mattachine
Greg Bryson – The Wallace
Jeremy Lake – Lost Property, Rosaline
Jodi Calderon – Normandie Club
John McGlothlin – Delilah
Kalani Ben – The Spare Room
Kim Stodel – Providence
Michael Lay – LONO
Peter Lloyd Jones – 1886
Ryan Wainwright – The Ponte
Sophia Oolie – The Freehand
Tobin Shea – Redbird
Yael Vengroff – The Spare Room
…and many more!
Performances include Anna Knudson (Rosaline), Florence Hartigan (Big Bar), Garrett Hanson (Big Bar), Raul Pool (Spread), and Robbie Gregg (LONO).
DJ sets by Dave Fernie (Honeycut) and Steve Livigni (Chestnut Club), Matt Wise (Roger Room), Paul Sanguinetti (Lustau), Dave Kupchinsky (Freehand) and Serena Herrick (Little Joy, LONO).
Art Beyond the Glass VI is being produced with the participation and support of the USBG Southern California Chapter.
Art Beyond the Glass is a 21 and over event. Please enjoy responsibly. ABTG strongly recommends using a rideshare service such as Lyft or Uber.