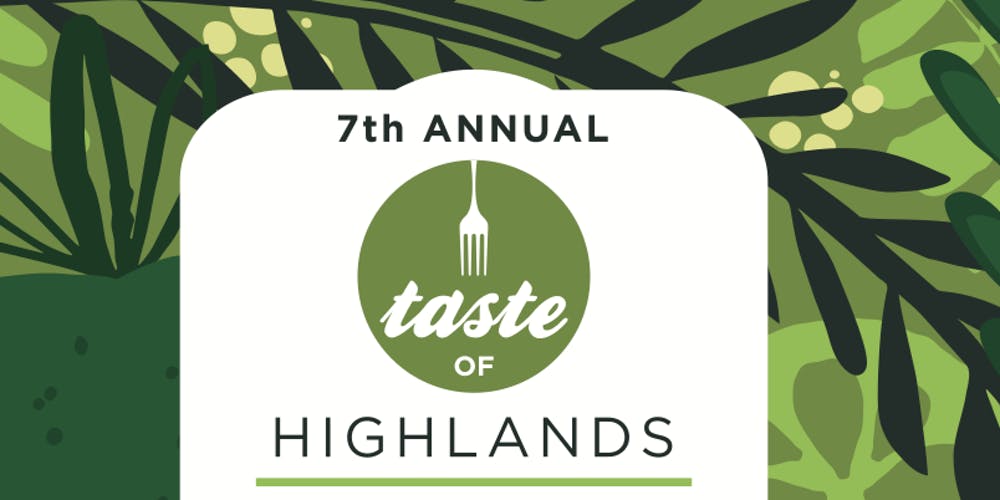 Whether you're a Colorado native or just moved to the state, it's obvious to everyone that the Mile High city is bustling with people. In fact, since 2010 there has been over a thirteen percent growth in population.  And with many newcomers in the 5280 community, new and delicious restaurants have popped up all around town. One specific area that has significantly changed the Denver food scene is the Highlands and this year they will be hosting their 7th Annual Taste of Highlands. 

Come join Festivals4Life as we spend Thursday, September 19, trying all the best eats and drinks from around the Highlands, Jefferson Park and the Berkeley/Tennyson neighborhoods. Restaurants including, Vital Root, The Bindery, Sushi Hai, Duo Restaurant and many others will be serving their signature tastes and treats from their menu. 

As part of Taste of Highlands this year, the event will be benefitting, We Don't Waste, an innovative food recovery non-profit organization in Denver. Also, this year as in years past, the festival is committed to zero-waste and all the booths will be using compostable products.

This event is sure to be a fantastic way to start your weekend off a little early. Tickets are still on sale for both general admission and VIP Access and can be bought here. We hope to see you there!