FestivalsForLife is proud to be invited back to Lights All Night (LAN) for our second year in a row! LAN Dallas has proven to be one of the best New Year's festivals in the nation, however, this year it isn't exactly on New Year's. The festival will take its usual place at the Dallas Market Center and instead of a NYE ball drop, promoters took it upon themselves to make the date change to December 29th and 30th.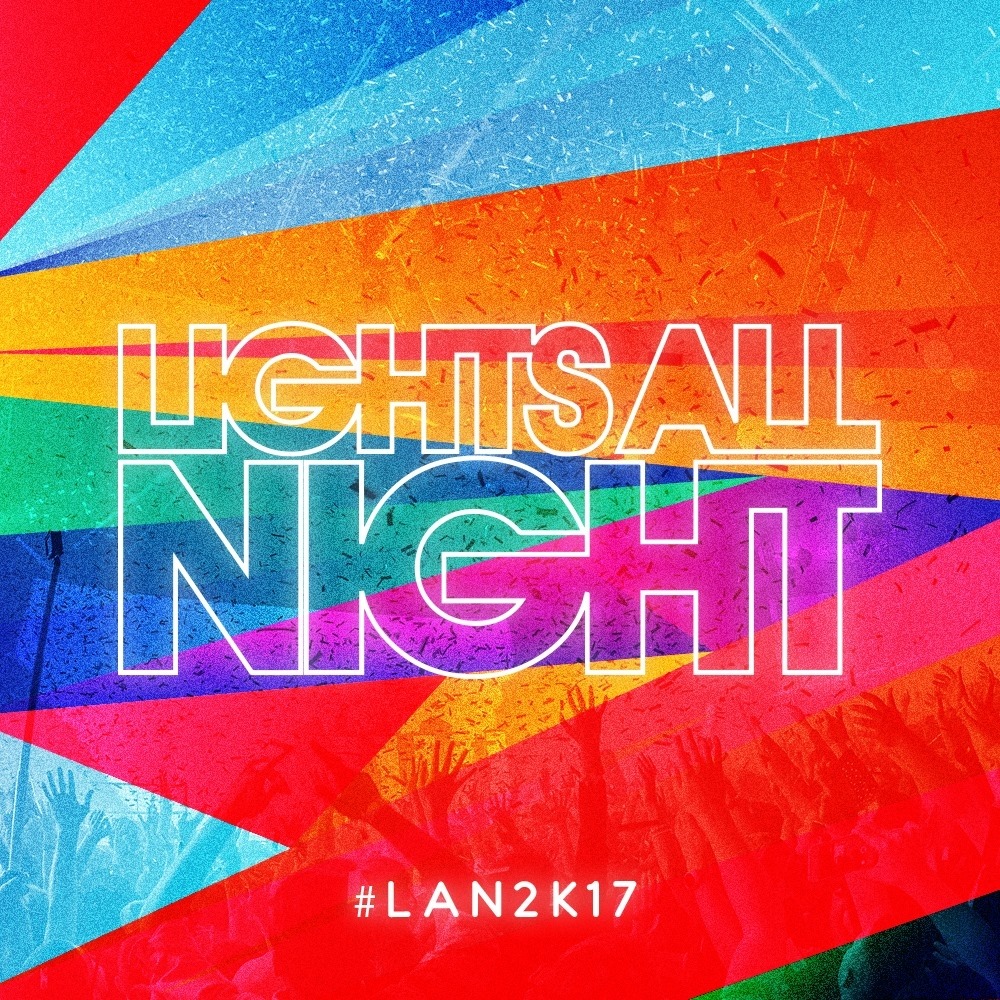 To us, this change in date can only mean that there will be more money and effort spent into the production value of the festival and its stages. If you read last years LAN article, or went to LAN yourself, then you know how much extra effort is put into the stage production. When we say production, we mean lasers, confetti, streamers, strobes, video walls, and our favorite, the kinetic colorful balls strung across the ceiling. Of course just having these tools doesn't make a festival great, they need to be implemented well and that is one the things that LAN Dallas hits right on the head.
With the release of LAN's phase two lineup, the trend of infusing Hip-Hop and EDM in music festivals holds true in Dallas. For 2017, LAN is tripling the amount of Rap artists performing this year.
The phase 2 release introduced Maxo Kream, a Texas native and Houstonian, as a special guest alongside upcoming rappers, Ugly God and Smoke Purp, who has songs featuring Travis Scott, Rick Ross, and Juicy J to name a few. This incorporation of different genres into what was once a strictly EDM festival, proves to show that there is a lot more to be seen in the world of Rap and Hip-Hop. Other headliners attached to the phase 2 lineup include legends, Marshmello and NGHTMRE, adding to the already perfect list of artists ready and willing to use the most of the production that LAN has to offer.
The headlining artists that come from across the world, know just how much production value plays a part into this festival that they prepare their sets weeks and months in advance to cue up sounds with lights and to maximize each beat and each drop. Their use of all production tools, combined with the raw talent of Lighting Designers (LD) and Visual Jockeys (VJ) that they bring in, makes LAN Dallas one of the greatest music festivals in Texas, hands down.
Lights All Night has also just released the day to day lineup so festival goers can see which of their favorite artists are playing which days in order to plan accordingly. The release of the day to day lineup also allows the not fully committed ravers that want just a taste of the festival, to attend it without having to be there in its entirety and without having to shell out the full price for a 2-day ticket.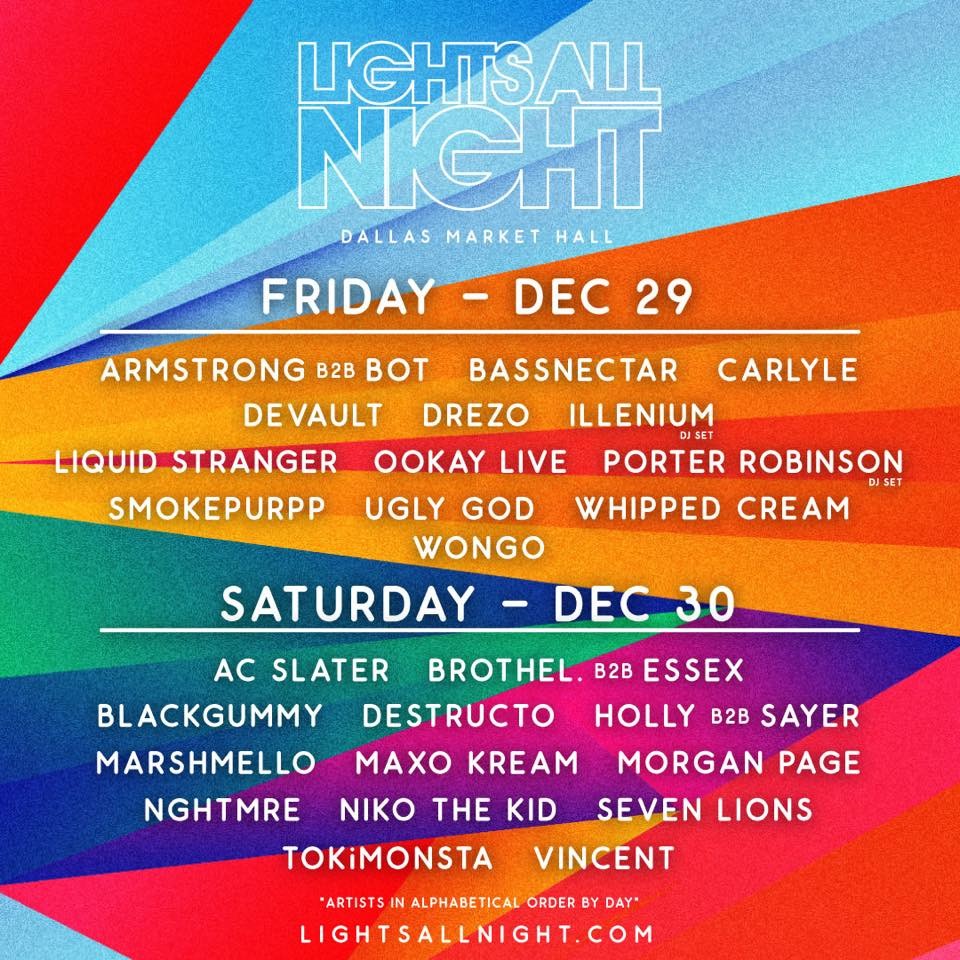 Tickets are still available so get them while you can!
For more information, visit Lights All Night
Be sure to stay on the lookout for our 2017 Lights All Night Dallas After Movie!