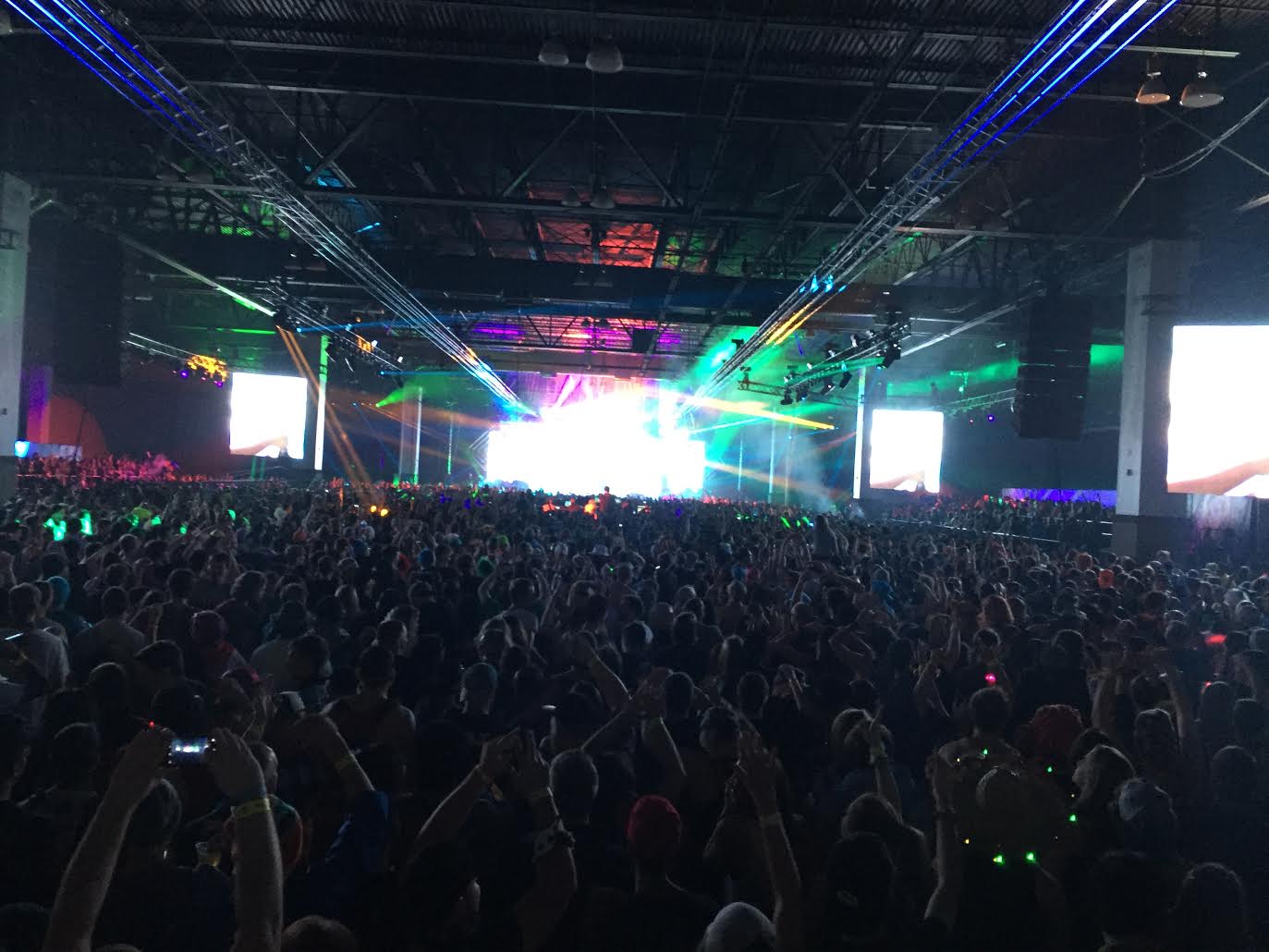 The Decadence NYE celebration began in 2011 in Denver, Colorado as a one day New Years event with a lineup of about 15 EDM artists. Today the celebration has grown to become one of the biggest NYE celebrations in the world. Decadence Colorado took place over two days with the biggest names in EDM and over 35 artists in total.
In case you missed it or were looking to relive the top moments, we've got them for you right here!
Big Gigantic
The sax, drums and bass duo made it a special night for everyone on new years. I don't think they could have chosen a better song to open up 2016 with than their new colab with Griz, "Let the Good Times Roll." Big G certainly let the Good Times Roll all night in their second straight appearance ringing in the new year at Decadence. 
Illenium
This melodic dub-step master played a breath taking set just a couple of hours before 2015 ended. The Denver artist incorporated live piano and percussion with his classic drops as he lured the audience into a state of euphoria.
The Floozies
The Lawrence, Kansas duo brought some much needed funk to the Colorado festival. Their live guitar and drums mixed perfectly their heavier than normal drops that were nicely splattered throughout the set. The Floozies turned Decadence into the dance party of the festival. 
AVIVA
AVIVA headlined EDM.coms silent disco with what many say was the best set of the night. Blending future house with remixes of your favorite bangers, AVIVA stole the show and many young men's hearts! Thanks to AVIVA the the silent disco was one of the best parts of Decadence.
Bassnectar
I don't know what is more fun, watching Bassnectar jump around during his entire set seamlessly transitioning from song to song or watching his fans non-stop air leaping, head banging and all out rowdiness. The Colorado fan favorite did not disappoint in his third straight run at Decadence. 
ODESZA
ODESZA has certainly grown a bit since playing Decadence just two years ago. The duo out of Seattle Washington brought in some horns players to add the their tremendous sound. Crazy to think that they played a second show at 4AM in Brooklyn on the same night! Luckily it didn't keep them from bringing plenty of energy to their set at Decadence. 
The Merry-Go-Round 
If you got lost at Decadence there was not better place to meet than the Merry-Go-Round. Clearly Decadence's attempt to symbolize the years going round and round. Maybe not, but no matter what it certainly was a great way to take a break in between sets.
Colorado Vibes
The EDM scene in Colorado is special one that is tough to match anywhere else in the entire world. The energy from the crowd is simply unmatched by other cities across the US. Once again Decadence  Colorado was the place to be on NYE.