Calling all foodies, we've got the event for you. Don't miss out on the innovative food festival, Taste Talks Los Angeles, happening Saturday, October 28th and Sunday, October 29th. The weekend will feature exclusive talks, demonstrations, and a cookout at Mack Sennett Studios in L.A.'s Echo Park.
Get more information and buy your tickets here.
FestivalsForLife is excited to announce that we will be running a ticket giveaway! One lucky winner will receive two Foodie Pass tickets to attend this epic food extravaganza. A prize valued at over $160, which includes access to the Taste Talks Conference, Brunch bites, and VIP entry to the All-Star Cookout.  Here is how to enter to win.
Click "Going" on the Facebook event here.
Share our article on your Facebook wall, and tag the friend you'd bring along in the post. Make sure to tag FestivalsForLife in your post as well!
Liked FestivalsForLife on Facebook.
That's it! It's easy to enter! Winner will be announced and contacted by October 27th. Good luck!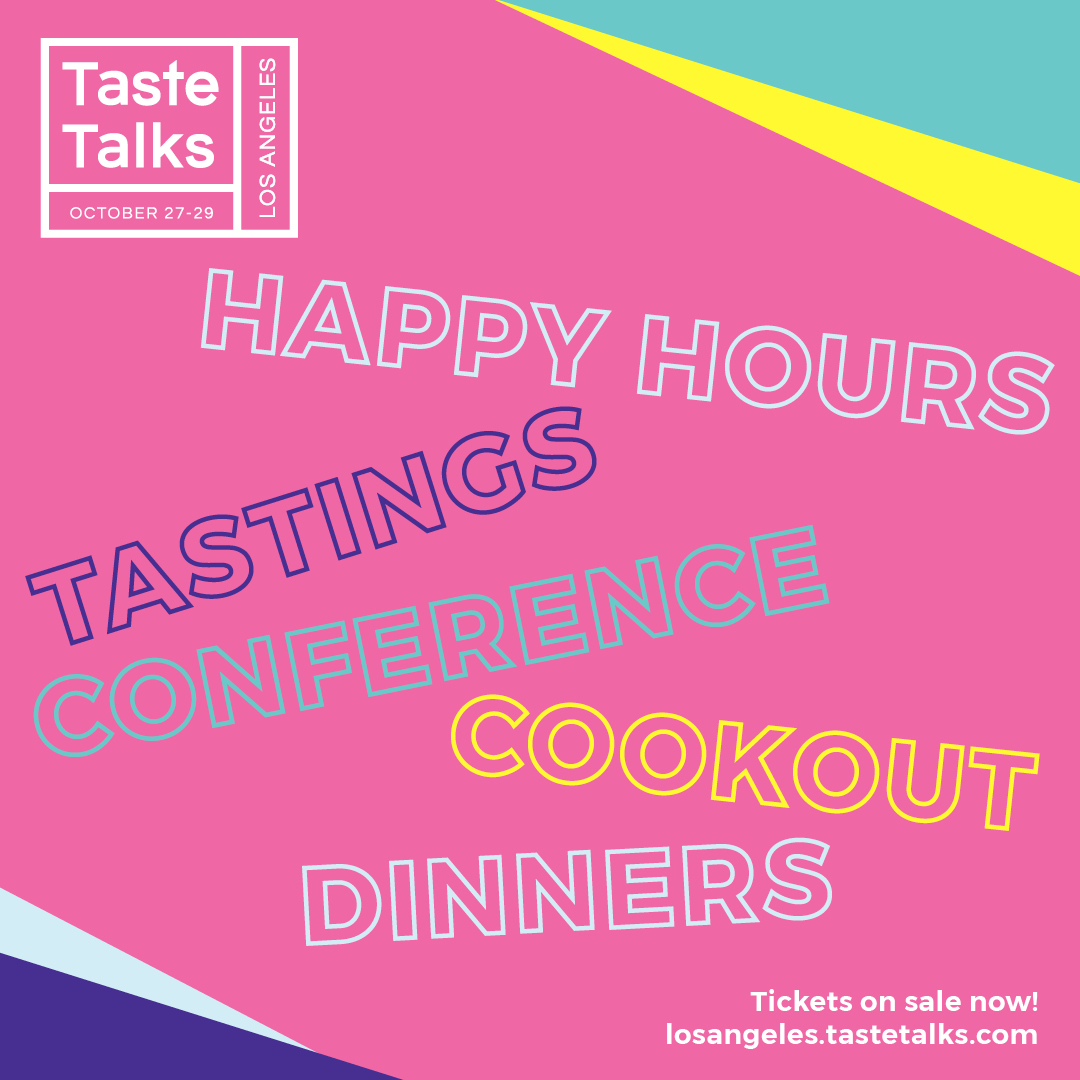 ABOUT TASTE TALKS
Taste Talks is a national series of festivals that bring together culinary thought-leaders and luminaries with everyday food enthusiasts to celebrate the future of food and culture. Produced by Brooklyn's Northside Media, each Taste Talks weekend includes a day-long symposium, exclusive meals, parties with top chefs and the signature All-Star Cookout, where the biggest names in food and pop culture team up for a cooking extravaganza. For more information, please visit their website.