(Phoenix, AZ)
The weekend has finally passed and bass heads have finally recovered from a night of trap anthems and deep bass kicks. The annual TRAPFEST held at the Pressroom in Phoenix, AZ ended with GTA finishing off the night with the help of a lot of big talent; Troyboi, Stooki Sound, Just Blaze, Oshi, Four Color Zach and Craze. The two stages were fully packed from front to back in the blazing hot Arizona weather. Upon entering the venue TRAPFEST goers could see the main stage which featured two LED panels; one in front of the DJ and one behind as the background. We were very impressed on how well they were able to separate the sound from both the stages so there was no noise interference. The LED panels featured images from exotic animals to space and planets which caught eye of everyone in the crowd.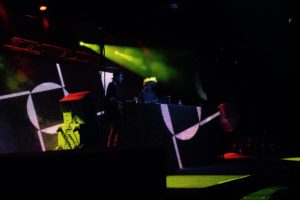 As for the music at TRAPFEST, it was a very diverse spectrum ranging from Trap to G House to Electro House to Dubstep all in one venue. From the minute we walked in Arizona locals; GRiiM, really stood out with their Bass/G-House set throwin down summer hit song Alok & Shapeless – Who Gives which was crowd pleaser to the second GTA got on playing some of the current hits; Intoxicated and Red Lips. We even had a chance to go outside to hear Four Color Zach and Just Blaze play some of the nastiest trap and dubstep music.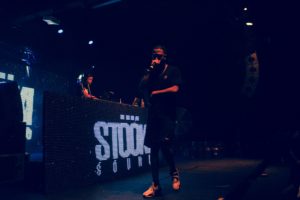 In closing, FestivalsForLife has some expert advice for those who haven't been to TRAPFEST before, and are hoping to come in the future. We recommend that you come with a group because ALL festivals are more enjoyable with your closest of friends. Also number 1 priority is to drink water, this venue gets very hot towards the end of the night and there are not many places to wander off in order to cool down.
We also recommend coming early because the venue packs up very quickly and getting to see your favorite DJ will be a challenge if you're stuck all the way in the back.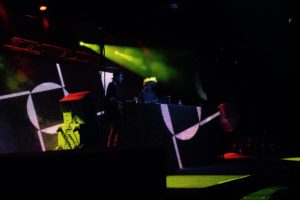 Artist Spotlight: Stööki Sound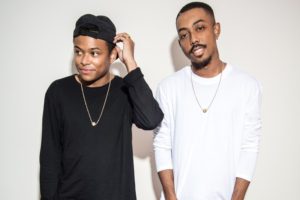 Stööki Sound is the premier name of the musical duo Jelacee and DJ Lukey. Hailing from London their unique trap sound is a blend from influences both new and old. After their set at TRAPFEST they invited F4L to have a quick chat about their upcoming projects, how they got started and a little more insight into their taste in music.
F4L: How long have you guys been DJing for & how did you get your start?
SS: We met through a mutual friend and have been serious in music for over 10 years now and been focusing on producing music together as Stooki Sound for about 4 years now.
F4L: What has been the biggest breakthrough song of your career?
SS: Our Ball So Hard (VIP) track has definitely been our most popular song to date and really launched our career.
https://soundcloud.com/stookisound/ball-so-hard-vip
F4L: What are you most looking forward to about TRAPFEST in Arizona?
SS: We love to play to a specific type of crowd and here in Arizona our fans are wild. We love playing these underground shows because we play for our fans and TRAPFEST fits our style perfectly.
F4L: Stranded on a private island; pick a female celebrity, type of foods, and few artists on a playlist?
SS: Our female celebrity would be Lara Croft from Tomb Raider, we love Asian food, burgers and fries, and we listen to 50 cent, Kendrick Lamar, The Fugees, Missy Elliot, and Biggie.
Website: www.stooki.co.uk/
Facebook: www.facebook.com/StookiSound/
Soundcloud: www.soundcloud.com/stookisound/