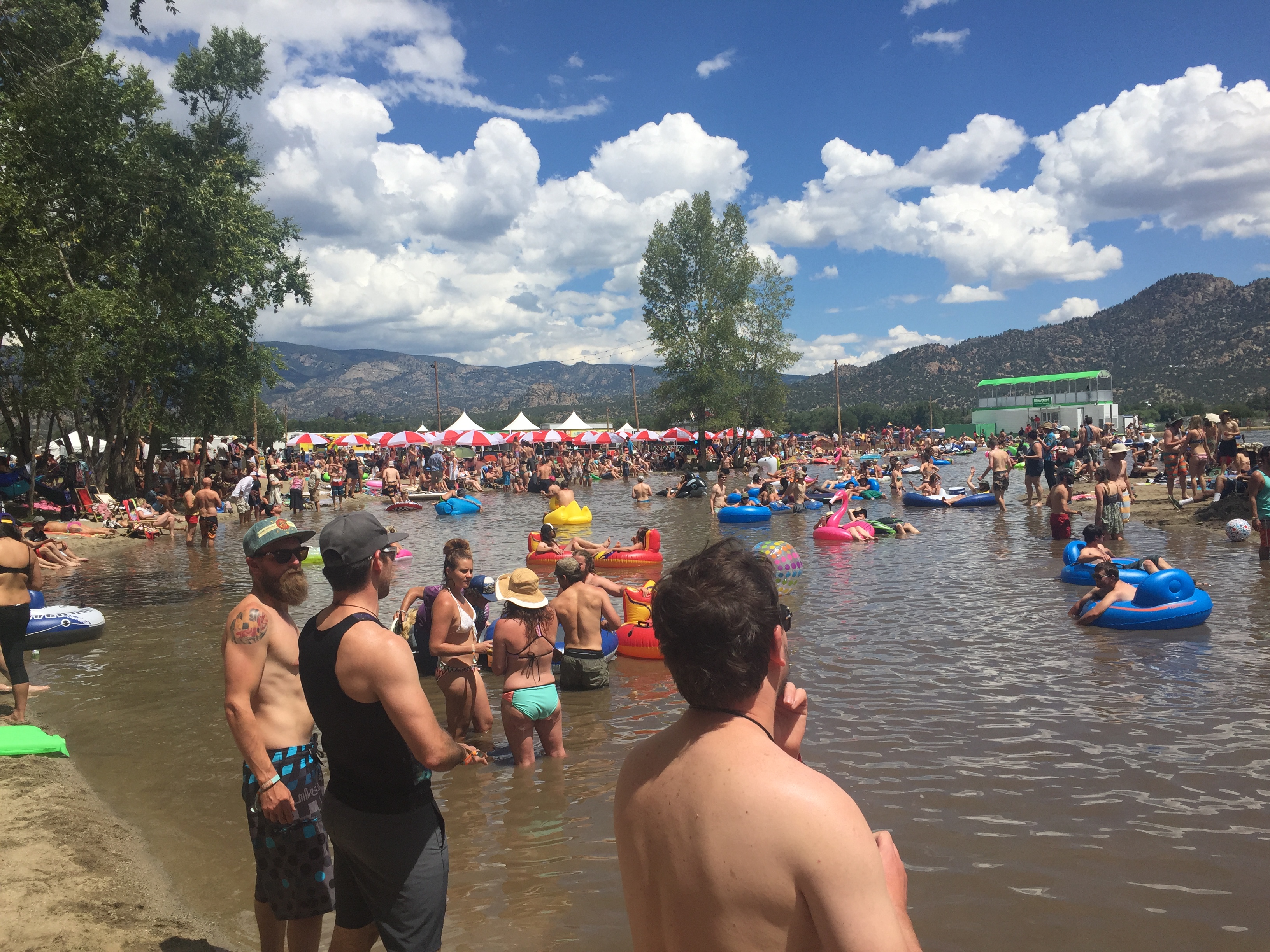 I'll admit it, I was skeptical when it came to attending the first ever Vertex. Sure, the lineup was stellar (The Shakes, Anderson Paak, and Trey Anastasio band? Come on) but after attending Mumford's Gentleman of the Road (GOTR) in the nearby town of Salida last summer, I wondered how Madison House Presents could pull off creating a unique experience separate of and better than that one. I didn't know how it could compete with more niche fests like the nationally acclaimed Telluride Bluegrass or even Arise that same weekend.
While the town of Salida was decked out and the music was solid, GOTR lacked soul and a general vibe. I didn't spend a great deal of time in the actual festival grounds once the night hit but instead made my way into the town to hit up the bars and see the late night sets, which were hosted there.
What GOTR lacked Vertex had in abundance, and then some.
Vertex was to put it quite honestly, magical. It was the most well run festival I've attended in a long, long time and felt so intimate that it was special. We all knew that it might never feel that intimate again, and there's something inherently awesome about that. While the uniqueness of the festival culture has yet to be defined in the same way that it has taken mold at a Bonnaroo or a Lolla, that will just take time. I have the ultimate faith that the "vertex vibe" will happen, just in a laid back Colorado type of way. Not overnight or falsely manufactured. I mean we were THIS close to the guitar god and lead guitarist for Phish, Trey Anastasio. Jesus.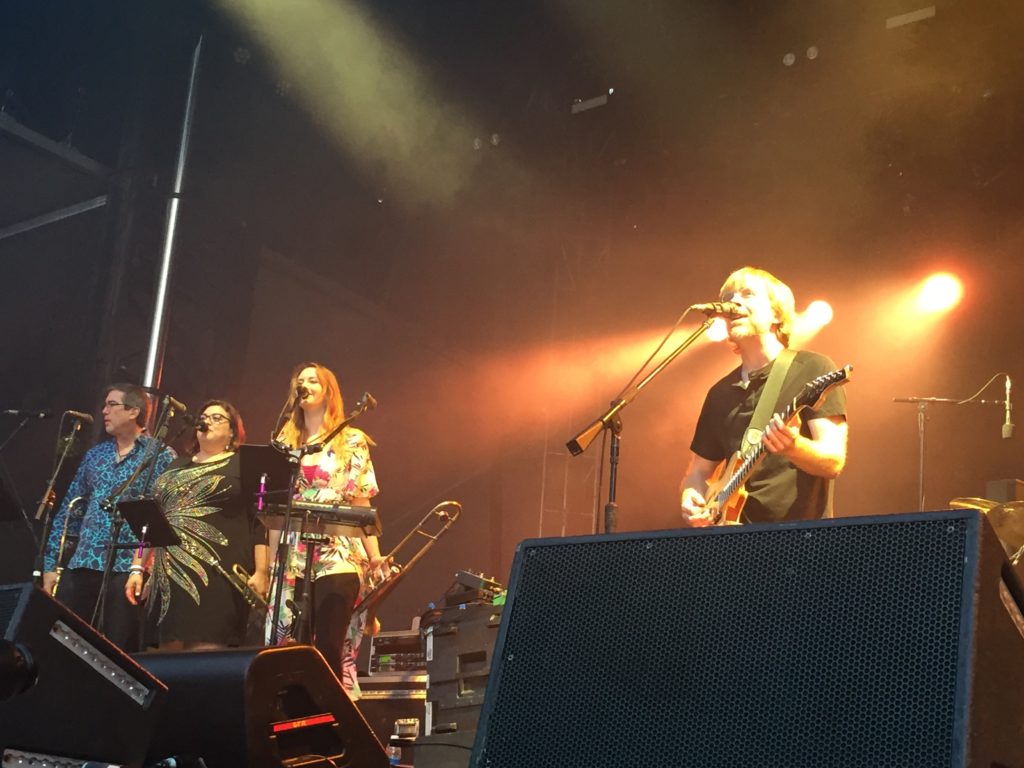 The crowd were experienced festivarians. I spotted a bunch of Bonnaroo & EF swag (hats, shirts, etc) and a handful of totems for the small size (included our beloved Brian (read about him here), but nothing that obstructed views or annoyed us. People were happy, chill and spread good vibes.
This might be a statement or THE statement to make but move over Coachella or Electric Forest, with the influx of young music loving people moving to Colorado from across the US, Vertex has all of the makings of being the next great festival.
To truly give an accurate evaluation of Vertex, I'll break it down into a few categories. The experience, the music and the location.
The experience:
Madison House Presents, the same company who runs Electric Forest and ironically put on the less than impressive GOTR, pulled out all of the stops for this. The festival grounds were intimate and decked out with mountain lore to truly shine a light on the gorgeous location, Buena Vista, where it resided. I was told that it was like a mini Electric Forest (I've never been to EF but could imagine as much), but as someone who had never been to a Madison House Presents event outside of GOTR, only a handful of Cheese shows, this was very new.
The grounds hosted a handful of "experiences" to explore. From tiny houses that hosted actors in white paint to a yellow balloon filled party room, you could make the festival what you wanted it to be.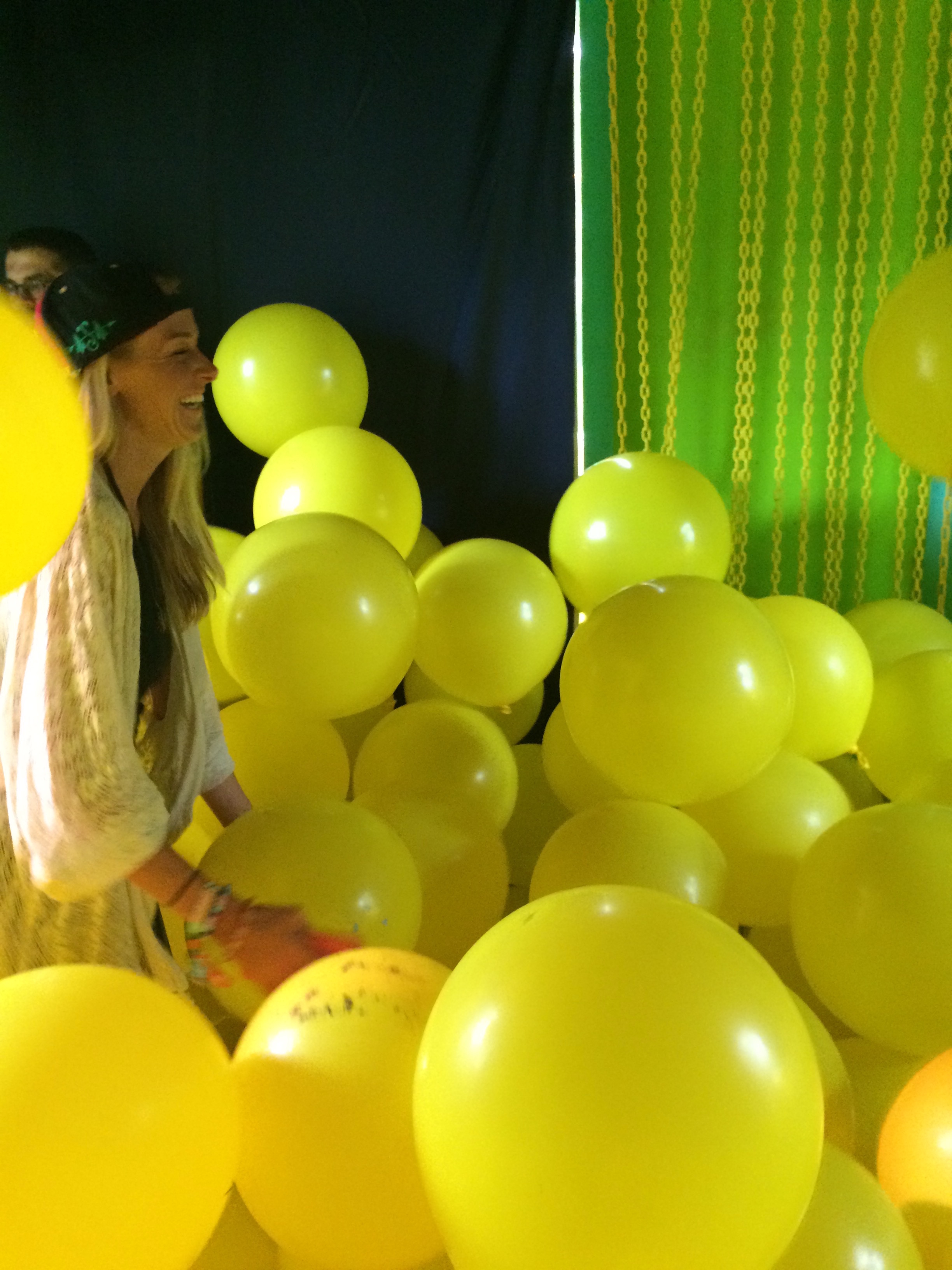 The three stages (not including the beach) were close enough to each other to catch set after set but had no real problem competing or playing over each other. We saw every show we wanted to see with no problem and could get as close or as far away as we desired. That, my friends, is a feat in itself for festival attendees.
We were able to discover up and coming bands like Boulder-based jammers, Evanoff, at the smallest stage as an alternative to Alabama Shakes and then to make it to the Shakes for 'Don't Wanna Fight.' Speaking of Evanoff, watch out for them. They're incredibly talented and reminded us of Lotus with an infusion of Pretty Lights. They're young and hungry.
The beach, which was nested next to the campsite, hosted daytime DJ sets and nighttime silent discos. It reminded me of the Doo Lab at Coachella, but was set up on a lake with beach chairs. Saturday the overcast weather led it to be a chill scene with slackliners walking across the lake (they kind of reminded us of Jesus.)
Sunday's sunshine made it THE scene to be at early in the day. Especially during Goldroom's throwdown of a set and remix of Dreams by Fleetwood Mac. (Soundcloud link to listen as you read.)
There were trees everywhere with hammocks in case you needed a quick chill session by the stream. And because of the small crowds, we never had a problem finding a free hammock or setting up our own.
The music:
Hats off to Madison House and AEG here in a big way.  They managed to book a solid, strong and diverse lineup. (The only hole was with hip-hop which didn't seem to be a problem as Anderson.Paak stole the spotlight with his Friday show.)
Other stand out shows included: Trout Steak Revival, Robert Delong, Lettuce AND a secret campground throwdown by AViVA.
Trout Steak couldn't be more genuine if they tried. They're first and foremost a group of friends from the midwest who bounce ideas and jokes off of each other in a way that makes you instantly feel like you're a part of their world. They have a unique bluegrass sound and proudly write all of their own songs with inspiration from classics like CCR.
Colorado has a way of welcoming bluegrass bands with open arms and we can't sing their praises enough.
Robert Delong is the real deal. His talent is palpable, and his humility is real. He's a one man band who I've always been intrigued by. It rained during his set but boy did he give it his all.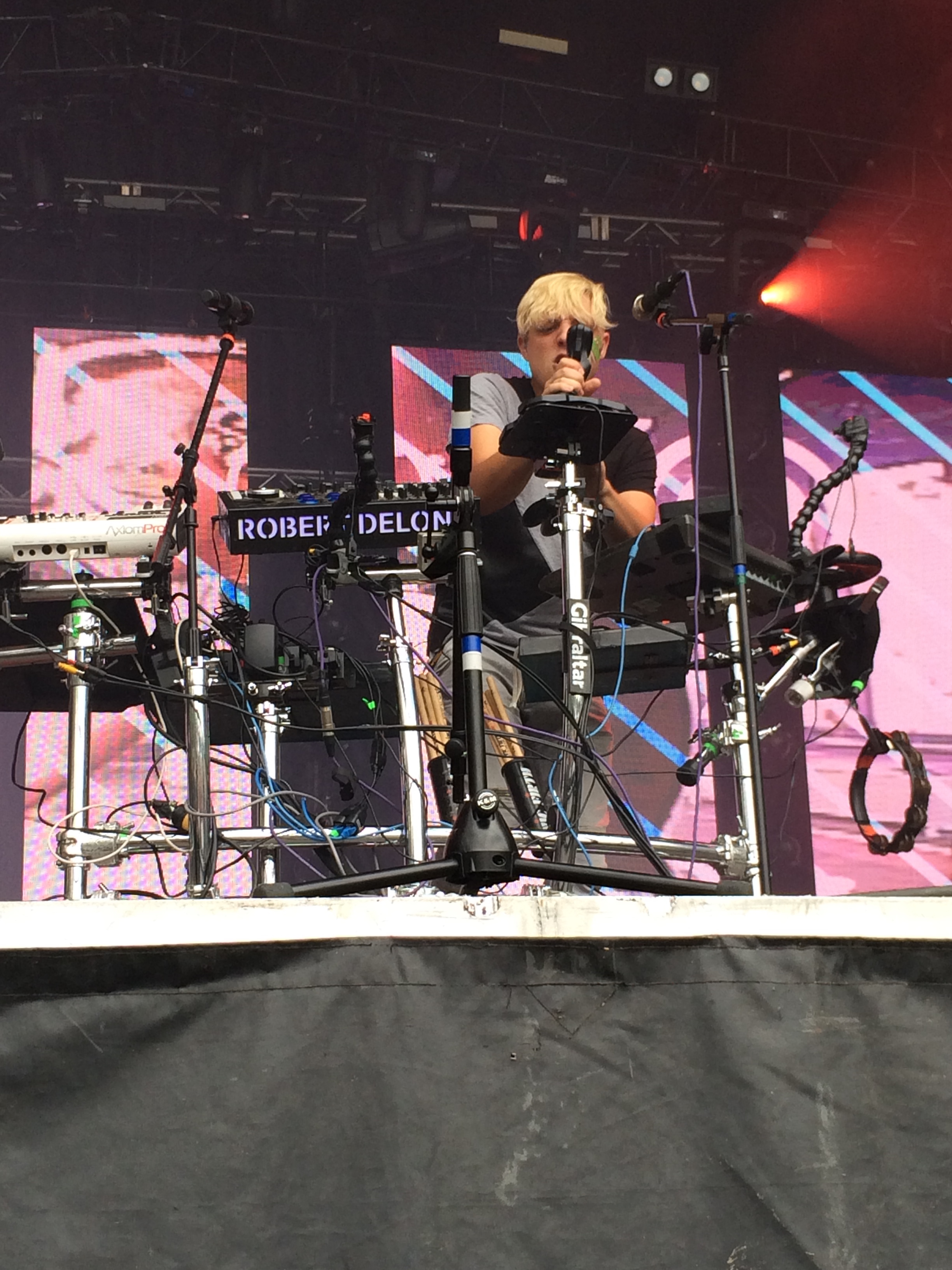 When we chatted with him claimed that "he has always been interested in computers as a creative tool," -an interest that has clearly worked to his advantage. We were able to sit down with him and his girlfriend Heidi, an artist in her right, who is known among Delong fans as the brilliant mind behind the painted faces in the crowds during every one of his sets.
Heidi told us that it's "war paint and abstract geometric design. We are dance music warriors."
When we asked her how it is to tour with Robert and attend so many festivals, she responded: "people are so receptive at festivals. Everybody feeds off each other. You have a bigger stage. They are just the best. I love them."
Lettuce take you to church (as they say) and get into this crazy funk set for a hot minute. If you haven't gotten on the Lettuce train, do yourself a favor and jump on it because it is driving around the US at lightning speed. These guys give their sets 100% and the crowd was super receptive. Although Odesza were very hyped up, in our minds Lettuce stole the show Saturday night. Here's a pic of them from backstage.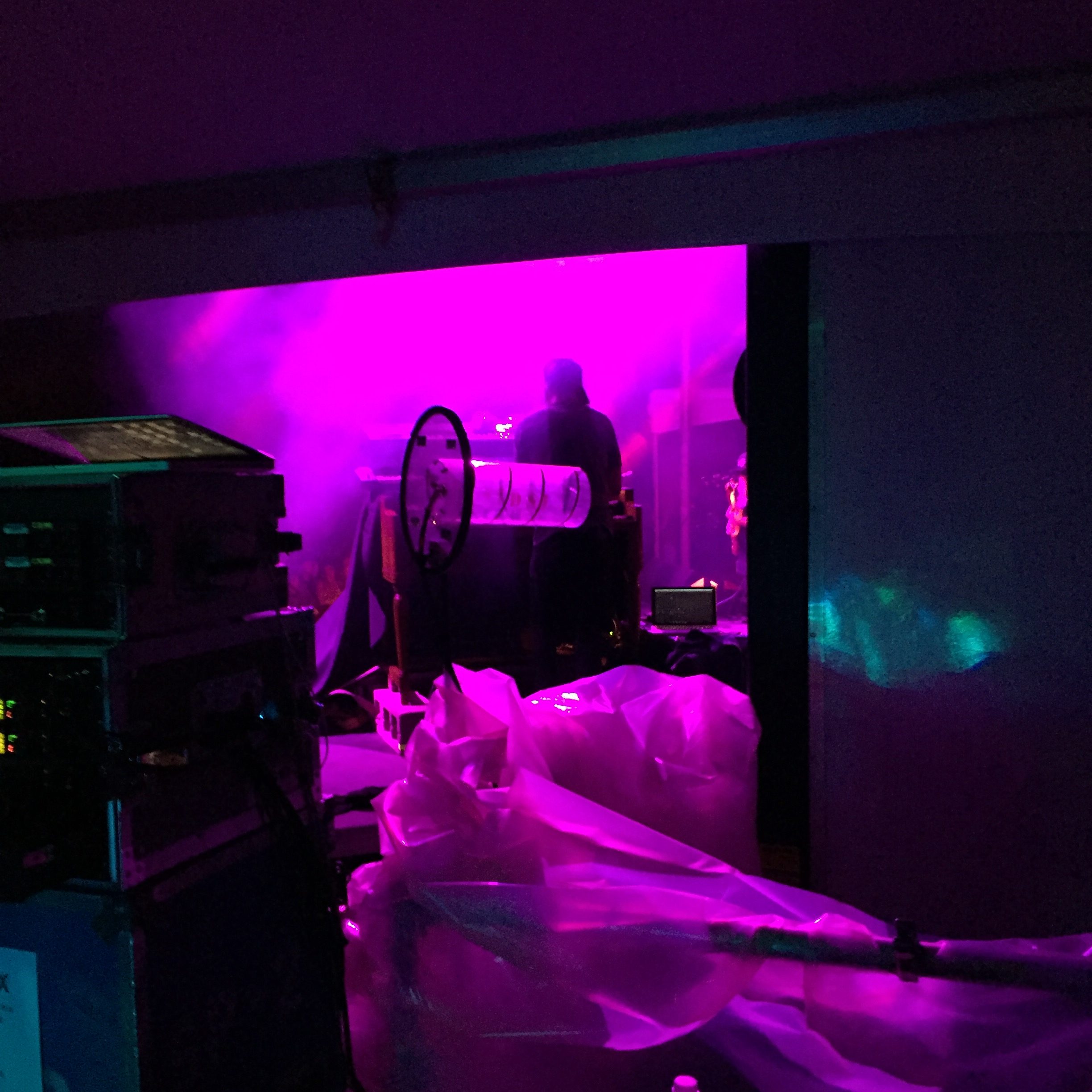 Lettuce Backstage at Vertex
And finally, the biggest and best surprise of the weekend happened AT the campground. As we wandered home from the silent disco we saw hoards of people getting down and were drawn in.
We were surprised to see a female at the table, throwing down, and it was by none other than AViVA. While we weren't at her entire show, we were there for over three hours straight and were told that she played for five hours into the sunrise. She told her fans "as long as you are here, I'll play."
When we arrived, people were getting down to her Outkast remix, which she made sure to say had yet to be released. What a fun way to add to the party.
The location:
Buena Vista is so beautiful and feels really different than Summit county and the location of past (& failed) CO fests like Snowball. The fest was nuzzled in between multiple mountain peaks but fostered a wide open space that allowed us to truly feel like we escaped the civilized world. That and the few hour drive to and from Denver made it ideal and most accessible than Telluride (which we could never ding because it in it's own right is magical and beautiful and perfect.)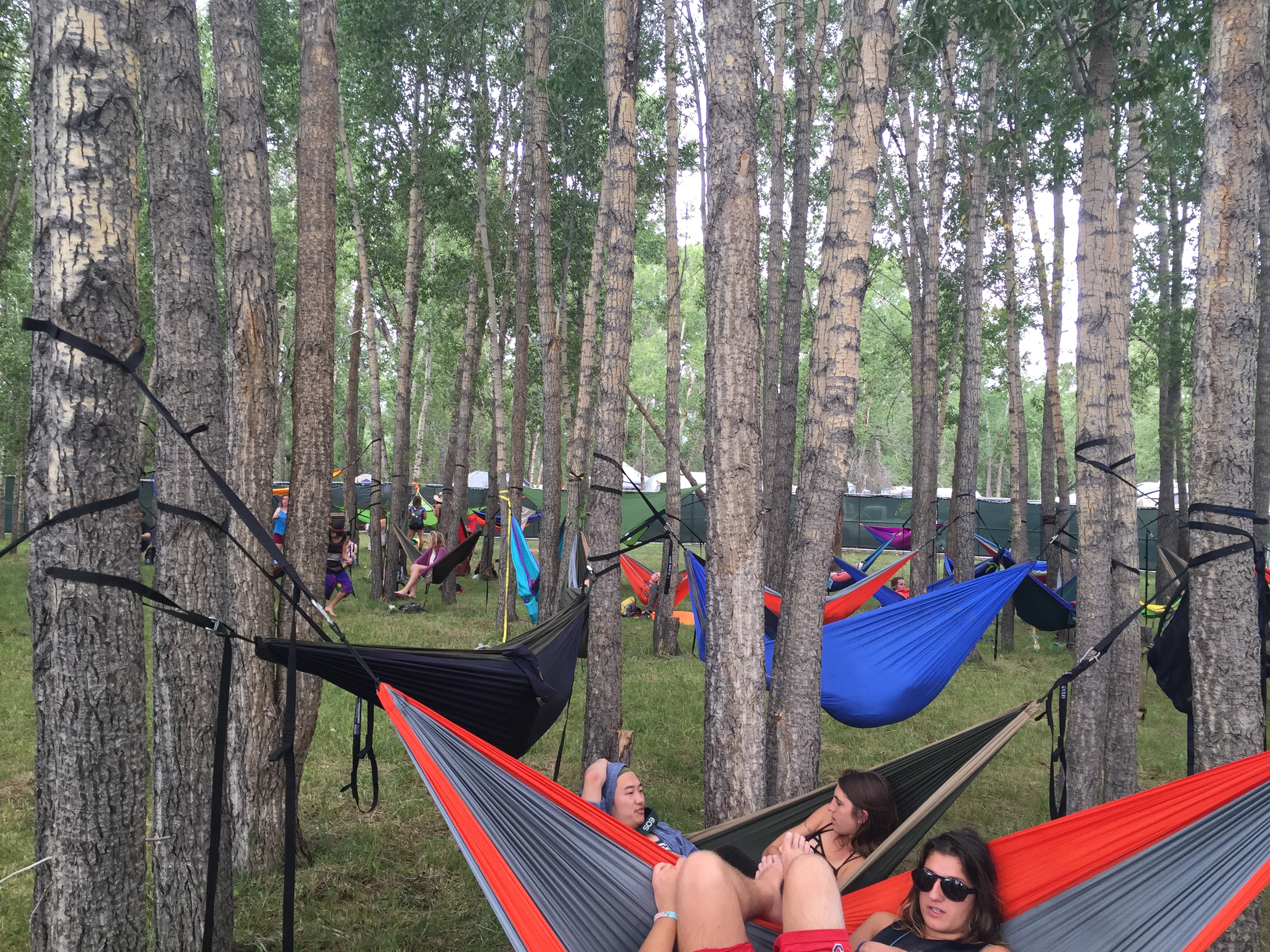 All in all if you had FOMO this weekend from not attending Vertex, it's probably and rightfully justified. We can't wait to see what happens in 2017, already. Is it too early to start planning for it?