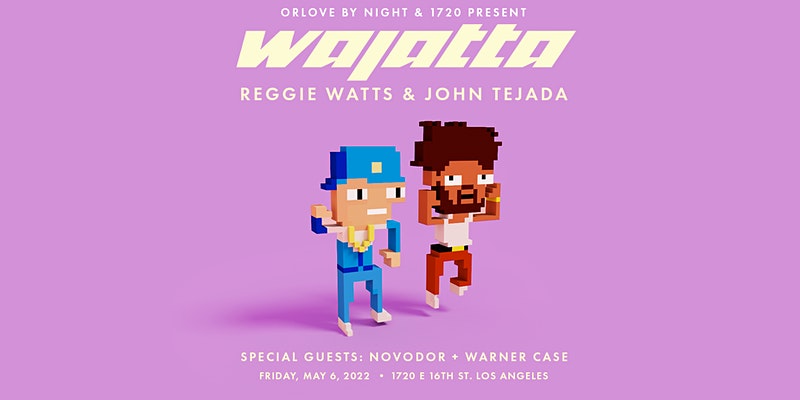 Los Angeles, looking for plans Friday night? We've got an awesome event for all you music fans! Orlove by Night Presents: WAJATTA [Reggie Watts x John Tejada].
Beat-boxer/comedian/musician Reggie Watts and electronic music artist/DJ/producer John Tejada team up to give you an electronic show like you've never seen before. Having grown up with similar musical influences, Austrian-born Tejada and German-born Watts draw from their love of electronic music. Exploring the intersection between influences and innovation, the two describe Wajatta's music as "electronic dance music with its roots in Detroit techno, Chicago house, '70s funk and New York hip hop." It's a sound that is both familiar and wholly original—and, like all great dance music, ultimately life-affirming, as Watts vocalizes, sometimes without words, the joyful energy of his and Tejada's funky, shape-shifting productions.
Seriously, this will be a very unique concert that you won't want to miss. Take a look at the video below from a past performance to see these two make magic together.
The venue is at 1720 E. 16th St, DTLA, and doors open at 9PM. Grab your tickets before they sell out!