The name has changed, but the players are the same.
With one goal in mind to bring the people of Houston together through music and performance, Pegstar Concerts and Free Press Houston changed the name of their annual Free Press Summer Fest to In Bloom Music Festival. After several rain-related issues the past several years, the name change not only illustrates that the beautiful Houston spring is coming (before the really hot summer), but it also signifies the belief that even in our current divisive world, the people of Houston still believe in equality, love, and really good music. Then again, with a name change does comes questions. Will the quality of performers be the same? Will there still be diverse genres of performances? Will the weather hold up? Will the festival ever be at NRG Park again? And to that I say yes, yes, yes, and hopefully, absolutely not. 
In order to get you pumped up for this weekend's festivities and to help celebrate the diversity of artists at In Bloom, here is a menu of six unique artists that are sure to entice any palate.
Highly Suspect
Top Tracks: My Name Is Human, Lydia, Little One
If They Were a Food: Chocolate – A little on the dark side, but loved by all once you give them a chance.
Highly Suspect has been known in the rocker community for some time now, but they really burst into the mainstream with the release of their top hit, "My Name is Human." Although their songs are saturated with darker overtones, the music is full of energy, promising for a fun and engaging show that even non-typical rockers will enjoy. If you aren't typically into this type of music and are looking to diversify the performances you see at In Bloom then we recommend this show. If this is your type of music, then we Highly Suspect you will already be in the front row. PSA: F4L loves puns.
Lil Dicky
Top Tracks: $ave Dat Money, Freaky Friday, Pillow Talking
If They Were a Food: Four Loko – Delicious, high energy, and everyone needs this phase at least once in their lives.
Even though he started off as just another funny guy on YouTube, Lil Dicky has turned a funny rapper persona into a career and has completely blown up more than your Great Uncle Hank after Thanksgiving. Although many people still see him as just a funny, white rapper with a tiny dick, anyone who really listens to his work knows that he can legitimately spit flames. He has collaborated with some of the biggest names in Hip Hop such as Chris Brown, Snoop Dogg, and Brain and has solidified himself as a force to be reckoned with. Mix that with his goofy personality, and it makes for one spectacularly fun, weird, and unique performance that you won't forget. Yelp Review: 5 stars.
Martin Garrix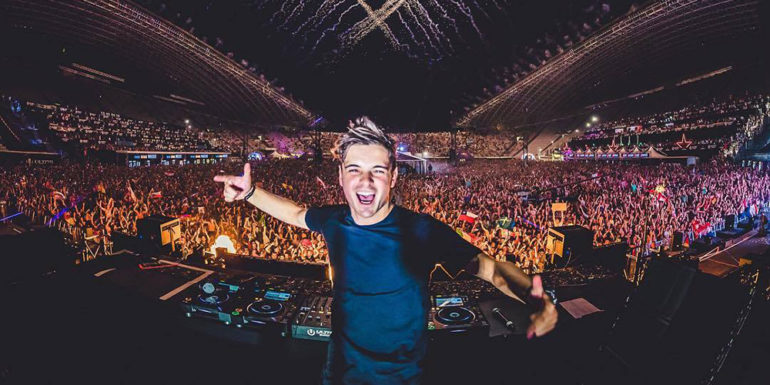 Top Tracks: In the Name of Love, So Far Away, Scared to Be Lonely
If They Were a Food: Kale – Came on the scene quickly and has completely taken over. Also good for you. 
Looking for your EDM fix? Martin Garrix has got the prescription to your disease. One of the young superstars of EDM, Martin Garrix has the music to get your head bumping and your body moving, mixed with a lightshow that will keep you captivated. The performance by Garrix will leave you wanting more. I watched Garrix perform in Ibiza (pronounced I-bith-a), and just trust me when I say, this show is a must see.
Moon Taxi
Top Tracks: Two High, Good As Gold, Not Too Late
If They Were a Food: Cheese – Obvious because the moon is made out of cheese, but also everyone could use a little bit of this with everything they do.
Looking to be taken on a musical ride that is out of this world? Beep Beep here comes Moon Taxi. Straight outta Nashville, this alternative rock band has plenty of jams that all audiences will enjoy singing along to during a show that never slows down. You won't be able to get their catchy hooks out of your head, so I wouldn't plan on getting much sleep for the next few days… or weeks. If I see you at In Bloom, I expect to see you putting them up, Two High.
T-Pain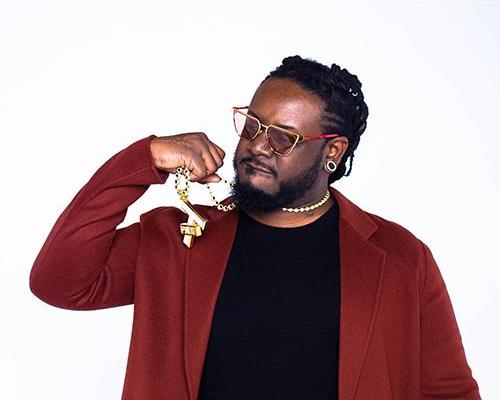 Top Tracks: Buy u a Drink, Bartender, I'm N Luv (Wit a Stripper)
If They Were a Food: Potato – The OG that paved the way for several others to take their style and create something new out of it.
Picture this – the year is 2005, and the romantic stripper love song market has already been dominated. As the originator and innovator of integrating auto-tune into music, T-Pain burst onto the scene with a new sound that revolutionized the hip hop game. He has been a steady presence in the industry and has been wowing crowds worldwide ever since. With no signs of slowing down, T-Pain is sure to put on a great show at In Bloom. If we are lucky, there will be a guest appearance from The Lonely Island, so we can see "I'm on a Boat" live and full throttle just like Charlie's Angels.
Ying Yang Twins
Top Tracks: Get Low, Salt Shaker, Wait (The Whisper Song)
If They Were a Food: Capri Sun – You haven't had one in forever, but whenever you see them it reminds you of a better time.
From fraternity parties to sold out crowds at festivals, the Ying Yang Twins have been killing the rap game from over a decade. Although they haven't put any new music out recently, their timeless classics in the club are sure to get everyone dancing. "Get Low" was the first (and last) song I have ever grinded to (any ladies out there?), so you can be sure that #F4L will be at this show dancing, grinding, and shaking our saltshakers.