JMBLYA recently announced the Round One lineup for their Texas shows in Dallas, Austin, and Houston. Back from a successful 2017, Scoremore Shows plans to take over the Texas rap festival market with an additional stop in Houston for their 2018 tour.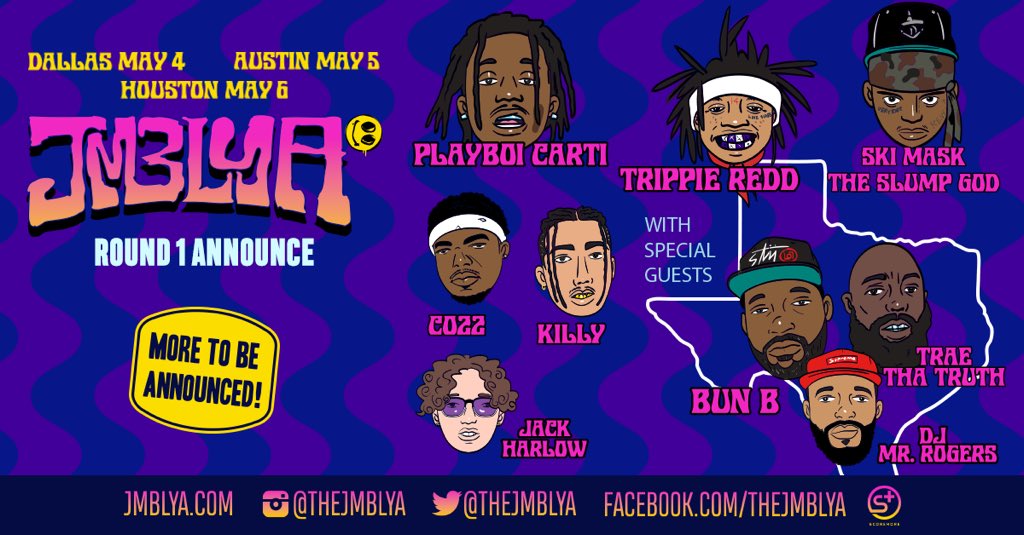 JMBLYA 2018 will be taking over Texas for a whole weekend in three different cities, so make no excuse to get out there and see not only rap legends, but new and upcoming acts you will not want to sleep on! Also be sure to watch the JMBLYA 2017 recap video HERE
Get your tickets HERE before prices go up next lineup announcement!