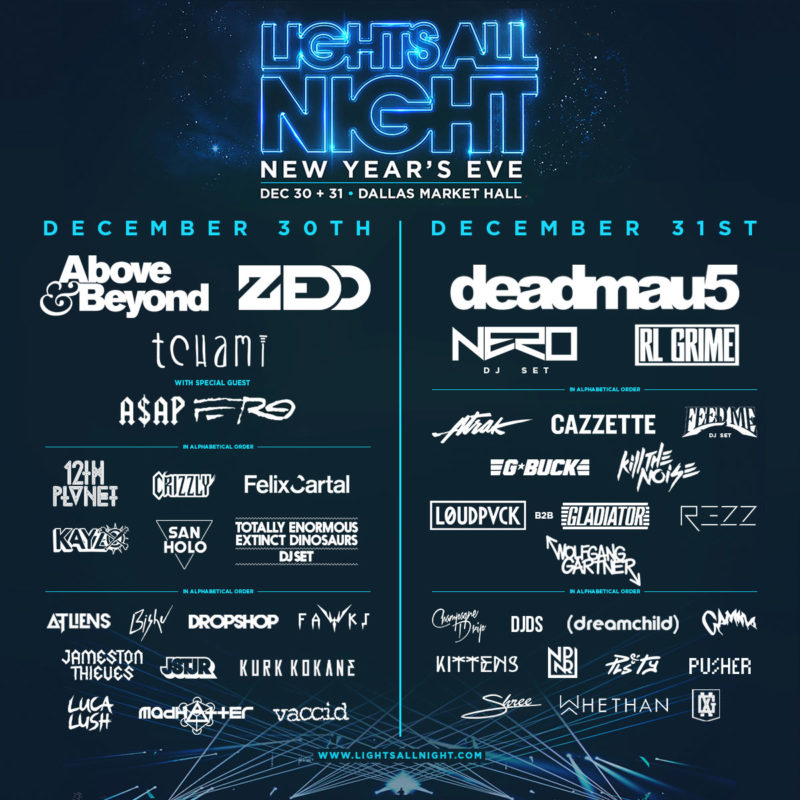 FestivalsForLife was honored to attend Texas' largest New Year's party Lights All Night for their 8th annual return in Dallas! This time around we were welcomed with legends from all genres including but not limiting to: Deadmau5, Zedd, RL Grime, Feed Me, and even the trap lord himself ASAP Ferg. Lights All Night has become such a music festival staple in Texas that this year they started their own sister festival in El Paso, Texas. Although more attention was focused to a separate festival, the two nights in Dallas did not disappoint EDM fans from all over the country.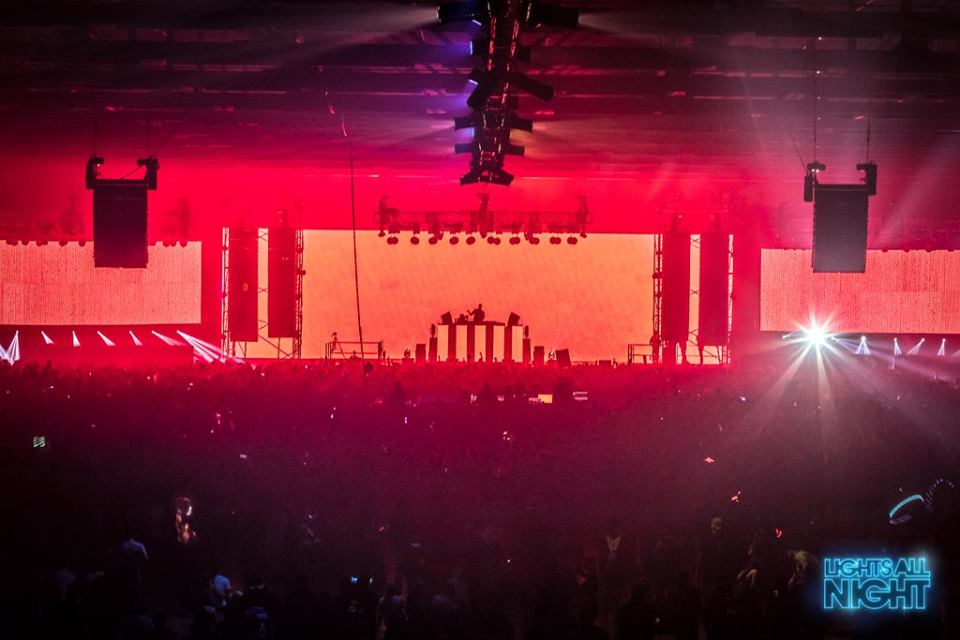 One thing that holds Lights All Night above the rest is their attention to detail when it comes to production. The MASSIVE LED walls along with the added lasers gives artists the ultimate platform to create a New Years experience for the record books.
What is even bigger than the LED walls and lasers is the multi-colored hanging balls that Lights All Night decided to bring back for a second year, but in a more toned down fashion. This year they consolidated them towards the front of the main stage, which tailored to each artists' specific genre in its own way.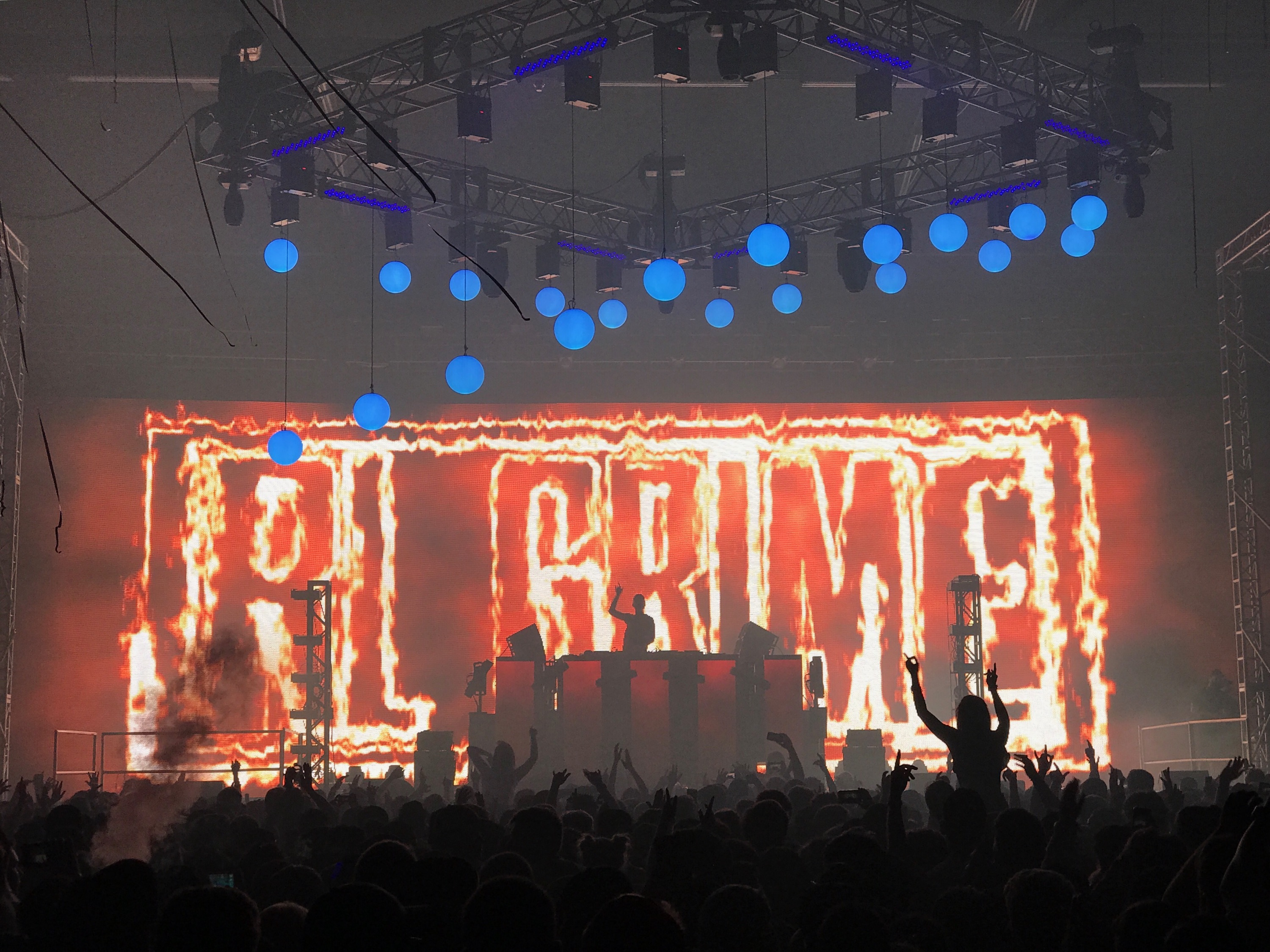 For example, Above and Beyond, and Deadmau5 with their long build ups and down-tempo beats would utilize the moving and illuminating sculpture to capture the mood and essence of the music.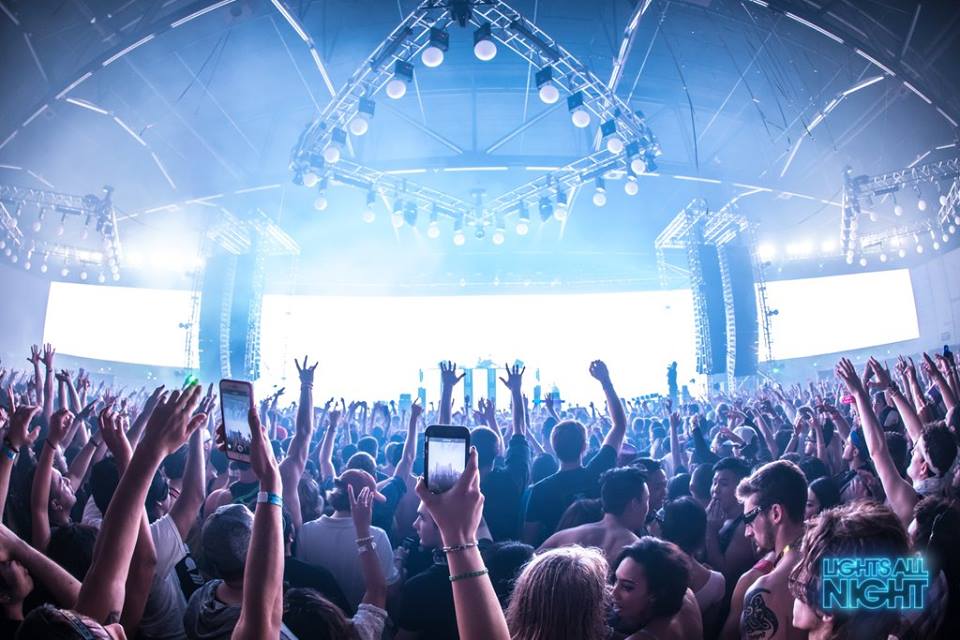 Every year, the Lights All Night crew one ups themselves and brings an immersive indoor festival experience to the state of Texas and with the start of Lights All Night El Paso, the only way for this festival is UP! We, at FestivalsForLife, really do wish to have festivals for life and Lights All Night Dallas will certainly stand the test of time!