Old Settler's Music Festival at Salt Lick Pavilion and Camp Ben McCulloch (Driftwood, Texas)
With Old Settler's festival right around the corner, make sure to keep April 20-23rd clear of all other events. Four days at Old Settler's camp ground has more to offer than any night of Netflix and Chill can summon.  Beginning in 1987, Old Settler's has consistently maintained themselves as one of Central Texas' signature music events, hosting an array of musicians from all over the world, and there is no slack in this years lineup. At any moment you can find yourself hunched over practicing yoga, chowing down on Salt Lick's famous BBQ, then jamming out to a live session with thousands of others. 
Unlike most music festivals, Old Settler's offers experiences you wont find anywhere else. They give festival goers the opportunity to have close up workshops with their favorite musicians, as well as the option to bring their instruments to jam with others at any given time. From live music, to camping, arts & crafts, kids activities, and food & beverage, there is never a dull moment. 
Live Music – Old Settler's lineup features jazz artist, folk, bluegrass, Americana, and more. Local Austin star, Shakey Graves, The Del McCoury Band, Los Lobos, will be showcasing, along with other artist to keep you tuned out all day.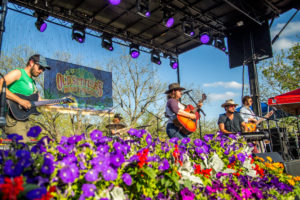 Camping – Forget Uber and Lyft, Old Settler's camp ground, Camp Ben McCulloch, offers one of the most beautiful festival camping sites. Tents, RVs, and trailers are all accessible and recommended. Also while camping, don't forget the late night campfire jams where you can sit back and relax after a long day of festival going.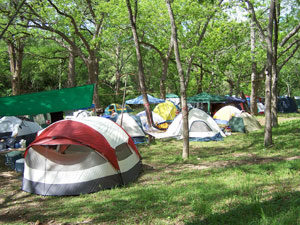 Arts & Crafts – If you don't plan on having a ringing noise in your ears for days after the festival, well don't worry because there is a lot more than music being featured. Luckily vendors from all over the country pack up their handmade items and provide Old Settlers with unique treasures.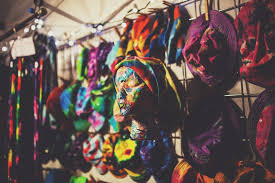 Kid's Activities – Old Settler's understands just how fast kids grow up. One day they are holding your hand to cross the road, next you are holding their handing asking not to leave. But don't worry, Old Settler's provides excitements for the little ones too, with memories that will last a life time. There are designated kids programs that change every year. In the past they have entertained kids with hula-hoop and instrument building workshops. They also host a Youth Talent Competition compiling young Americana musicians to perform in front of a panel of professional artist with the chance of winning money and special mentions.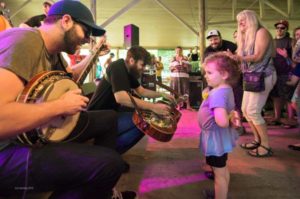 Food & Drink – Vendors from all over will settle down in the camp grounds and supply the festival with local craft beer and best restaurant and cater options, including local grown and vegetarian dishes.