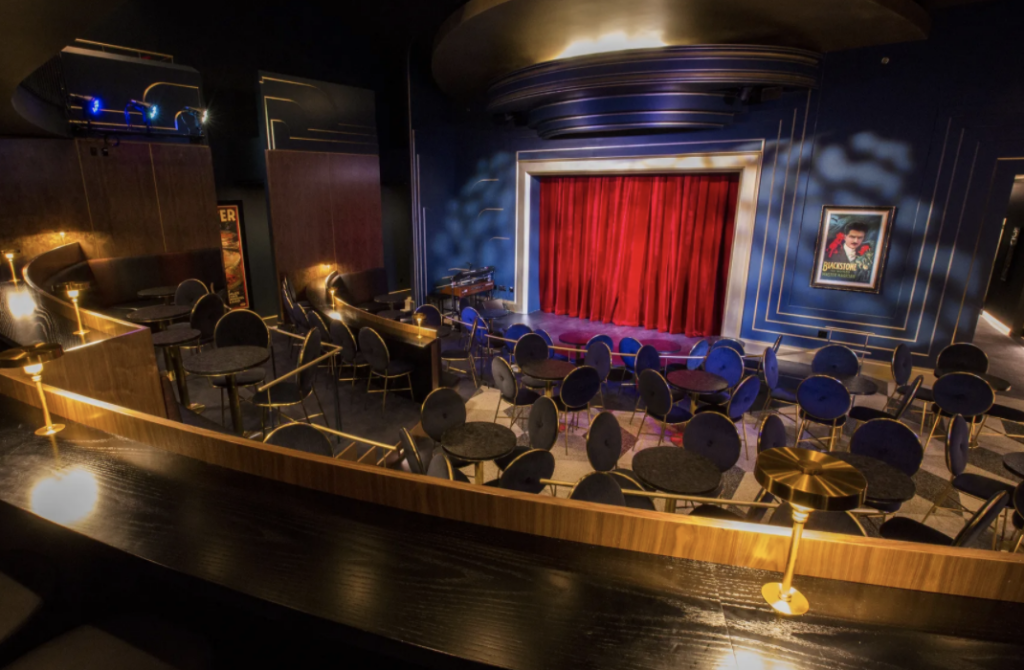 Literally hidden in Chicago's trendy Andersonville neighborhood, the Chicago Magic Lounge is a must-do for any tourist or local in the city. After entering through a disguised laundromat's secret door, patrons are transported to a past era, when drinks and deception mixed more frequently.
On a recent Sunday night in October the lounge featured its Signature Show, preceded by an hour of "table magic." As you get comfortable in a cozy 120-seat jazz-like club, magicians pop by your table, wowing you with close-up card tricks and sleight-of-hand illusions. It's the perfect introduction to the night in store and an opportunity to try one of the club's signature cocktails (I'd recommend the "Abracadabra," a deceptively delicious tequila and lime concoction, or get a small bite from the kitchen's menu that has tasty hors d'oeuvres and sweet shareable desserts.
After an entertaining hour of tastes and tricks, the real show begins. An energetic emcee takes the stage and in welcoming the audience, weaves in the history of magic in Chicago and the club's founding. It's a quick history lesson that gives a bit of appreciated context to how a place like this came to exist. Turns out, magic bars were once pretty popular — each with their own style — but they eventually faded. In 2015, the Chicago Magic Lounge was born, taking the best bits of each place and putting it all under one roof. In a nice personal touch, the emcee shouts out every individual by name who's in the audience celebrating — birthdays, anniversaries and on this night, Chicago Marathon finishers. It's a nice touch for audience members who have been waiting to return to live-entertainment venues.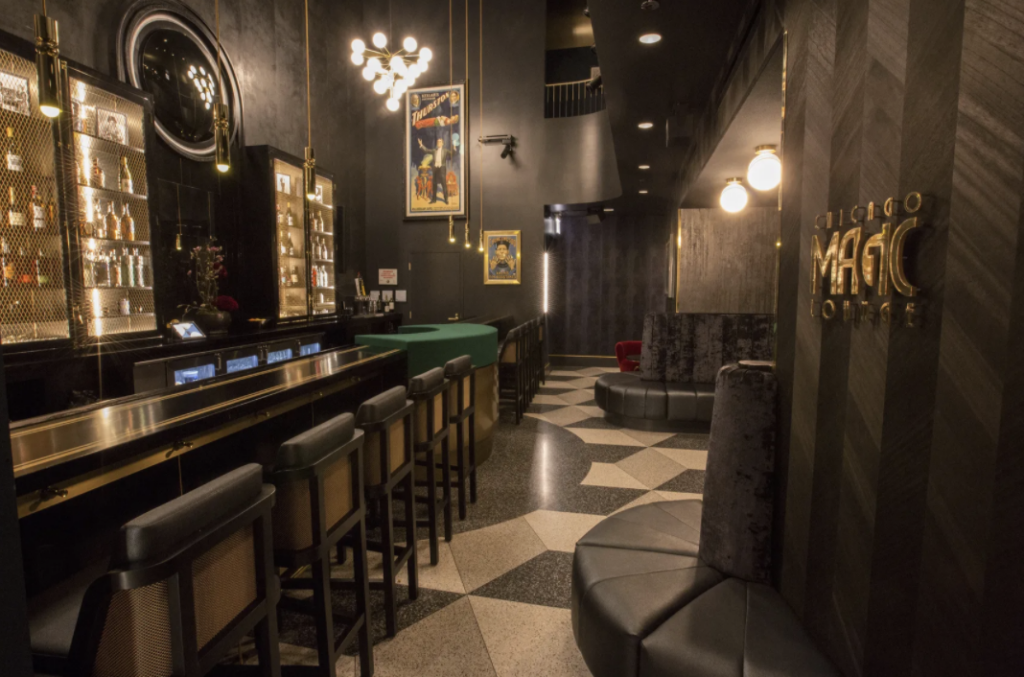 The night's first performer, Just Felice, entertained with her awkward, intentional and quiet stage presence — commanding the attention of the room. Over the course of 20 minutes she had the audience direct the drawing of a children's picture — choosing the shapes and colors — only to present an identical picture already sealed in an envelope before her act had begun. It was a beautiful combination of trickery and comedy.

Headliner Walter "The Spellbinder" King Jr. followed — taking to the stage with a Michael Jackson-esque performance that combined singing, dancing, and a levitating cane. An illusionist — not a magician — by admission, he mesmerized the lounge with astonishing acts, splitting ropes, turning paper into pigeons and flying a lectern around the stage. It was truly a captivating act that had the audience unable to look away for fear of missing his next bit of bewilderment.

Premium ticket holders got to see a third performer in the lounge's 654 Club, capping off a magical night.
For the price of admission and the loads of entertainment, there are few better spots in Chicago for a night out. The friendly staff make each person feel like family — and make certain you know how glad they are to have guests back in person. With shows seven nights a week, there's no excuse for night making time to see the magic.
Reservations can be made online. The lounge is currently requiring proof of vaccination to enter.