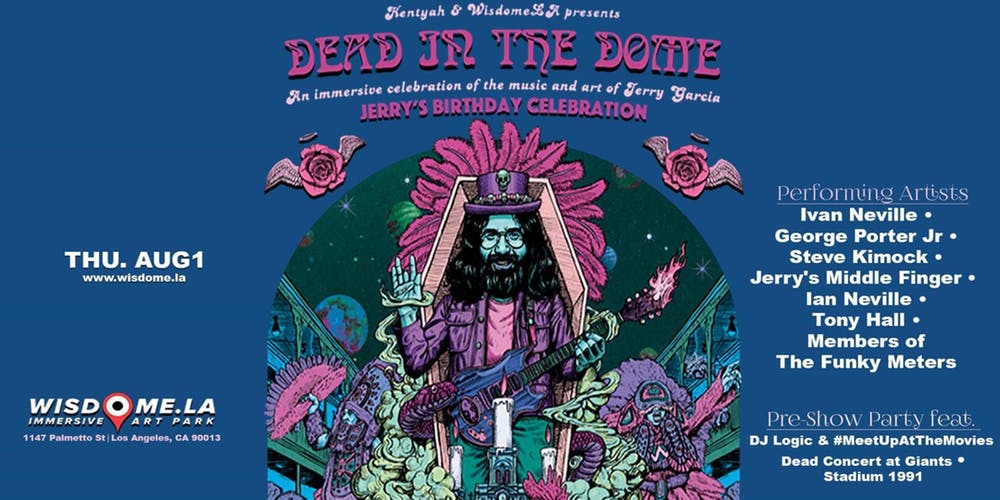 On August 1st, 2019 Los Angeles based Dead Heads were treated to a wonderfully unique birthday celebration for Jerry Garcia at the Wisdome LA. The event was a funky NOLA ALL STAR tribute to Jerry Garcia on his birthday and an immersive journey into the realm of a shared VR experience with mind blowing visuals, customized 360 projections of Jerry's artwork and a surround sound system.
Guests enjoyed the music of Jerry Garcia in a massive 360 shared VR dome theater at the new Wisdome Immersive Art Park in DTLA Arts District. Multiple bands played tribute to the Grateful Dead by singing their beloved songs including a live all star band with Ivan Neville and George Porter Jr plus members of both Dumpstaphunk and The Funky Meters, SoCal JGB cover band Jerry's Middle Finger, DJ Logic, Steve Kimock and more.
We can honestly say that there was no better venue to hold such an event. If you have not explored the Wisdome yet it is easily worth the trip. Prepare for artwork that is out of this world in their fully immersive experience.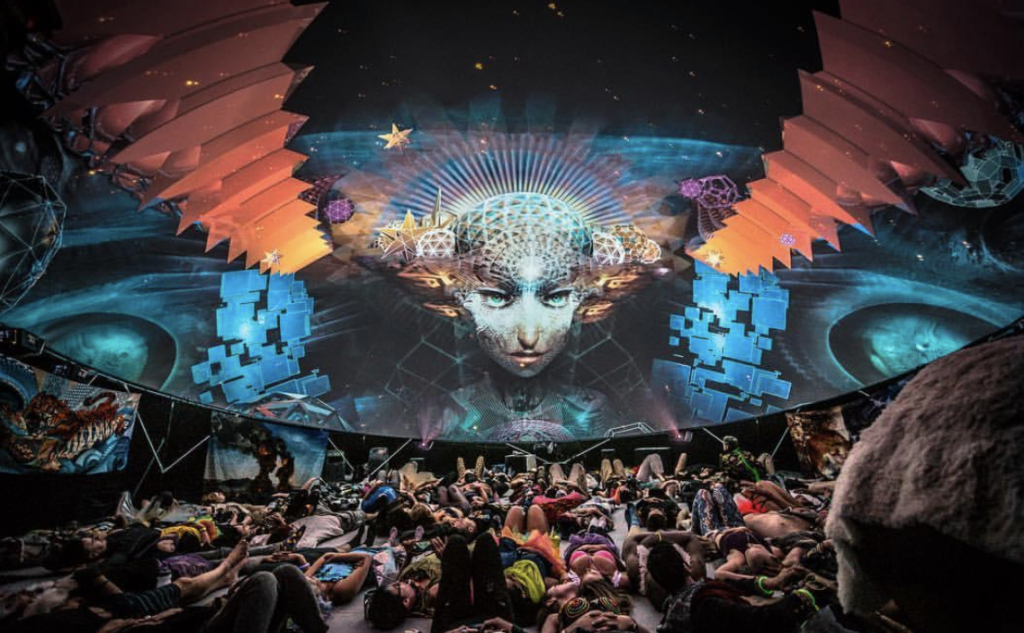 Check out Widsome LA's future events or go see their regular Samskara exhibit which is definitely worth a visit as well.