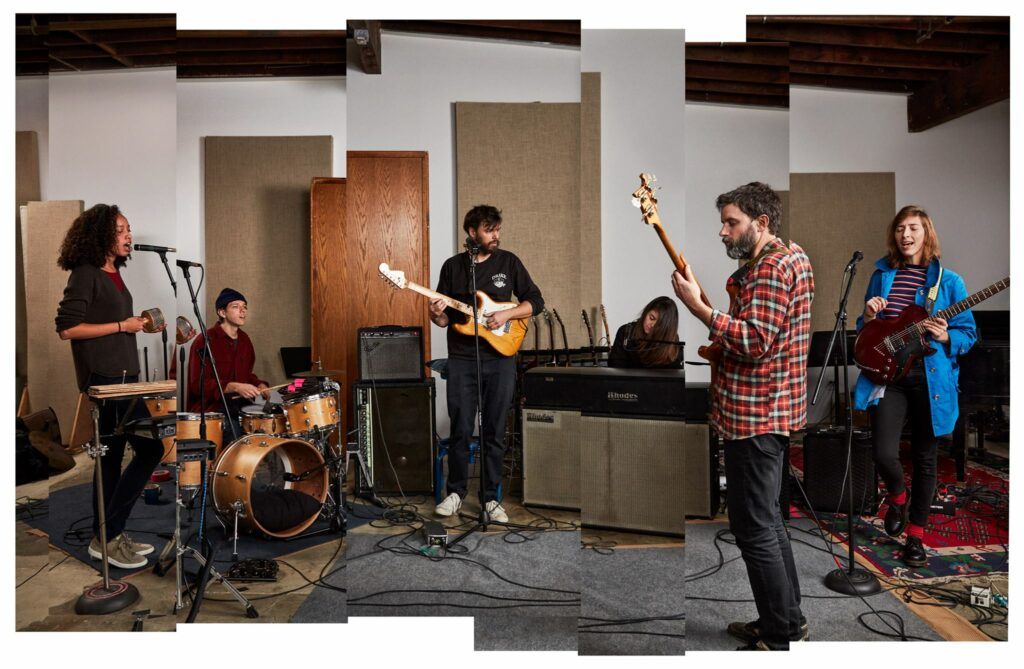 The Dirty Projectors put on a memorizing show July 28th at the Wiltern in Los Angeles, CA. The group out of Brooklyn, NY has been a mainstay on the indie rock scene since forming in 2002.
A revitalized touring version of The Dirty Projectors, fronted by the charmingly awkward Dave Longstreth, embraced the opening slot on the first night of their co-headlining tour with Deerhunter. They worked their way through a number of hits, mostly new but some from their older catalog, and hammered out some of the richest versions of their all ready maximalist music.
My personal favorites of the night included Stillness Is the Move, Maybe That Was It, and Unto Caesar. See the full setlist below.
Setlist: Dirty Projectors at the Wiltern, Los Angeles, July 28, 2012
Main set: Swing Lo Magellan / Offspring Are Blank / About to Die / See What She Seeing / The Socialites / Cannibal Resource / Gun Has No Trigger / No Intention / Wittenberg IV / Maybe That Was It / Just from Chevron / Useful Chamber / Unto Caesar
Encore: Dance for You / Stillness Is the Move / Impregnable Question
Catch Dirty Protectors when they come to your city.