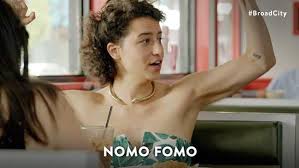 Recently, I learned a new acronym from my good friend (<– not true) Ilana Glazer of Broad City: FOMO, the fear of missing out. I don't much care for or use popular, trendy acronyms but this one I can relate to. I think we all can. You can only be in one place at a time and it is impossible not to miss out on something. This fear is especially relatable to music festivals. When 50+ artists play at one location all in one weekend, often with 5 or more playing at the same time on different stages, you will certainly miss out on an artist you wanted to see. It's the nature of the festival experience and something you must accept.
There are 2 kinds of Festival FOMO: the good kind and the bad kind.
THE GOOD KIND of FOMO
When attending a music festival, there will often be multiple artists that you would like to see playing at the same time. This is inescapable, thus, the FOMO is real. However, this is good FOMO because it's better to miss out on something awesome because you are doing something else awesome than because you are doing nothing at all. Here are some ways to help you overcome the good FOMO:
1. FUHGET ABOUT IT!
Like I said before, it is inescapable. Live in the moment in which you are experiencing and don't worry about what you are missing.
2. GO SEE THE ARTIST YOU'VE NEVER SEEN.
When deciding between 2 artists, go see the one you haven't already seen. Enjoy new experiences! If you haven't seen either artist, see the one that may present fewer opportunities to do so in the future.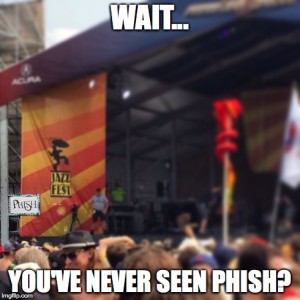 3. DO YOUR OWN THING.
Often its preferable to stay with your group when at festivals due to the size of the crowd and the comfort of familiar company. But if everyone else wants to camp at a stage for the headliner and you want to see a small indie artist you've followed since the beginning, don't be afraid to go do your own thing. You may even make some new friends along the way.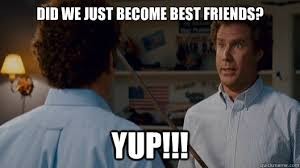 THE BAD KIND of FOMO
The worst feeling in the world is getting texts, calls or snapchats from friends living it up at a festival while you are sitting at home watching Chopped reruns. Here is the only way to overcome the bad FOMO:
1. GO TO THE FESTIVAL!
Take a road trip. Go camping. Live it up at a festival. Chopped isn't going anywhere.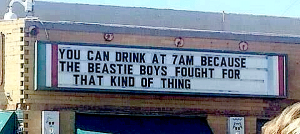 Should you go see that band at that bar you've never been to with all your friends or watch A Knights Tale for the 100th time? Should you get drunk at Austin City Limits and pass out in the middle of the crowd or play Angry Birds (if you are older than 10 and still playing Angry Birds you might need to reassess your life) all weekend? Should you see the headliner you've seen 30 times or that weird, experimental band with the lead singer who wears a giant papier-mâché head? You're always going to miss out on something, just don't let it be the music – especially the festivals. The best solution to missing out on something is having a memorable story of what you did instead.