It is impossible to fully understand the magic behind Lightning in a Bottle until you attend. The five day camping festival created by DoLab took place May 8th – 13th at Buena Vista Lake in Bakersfield California. This was a brand new location for LIB, which was previously located in Bradley, California.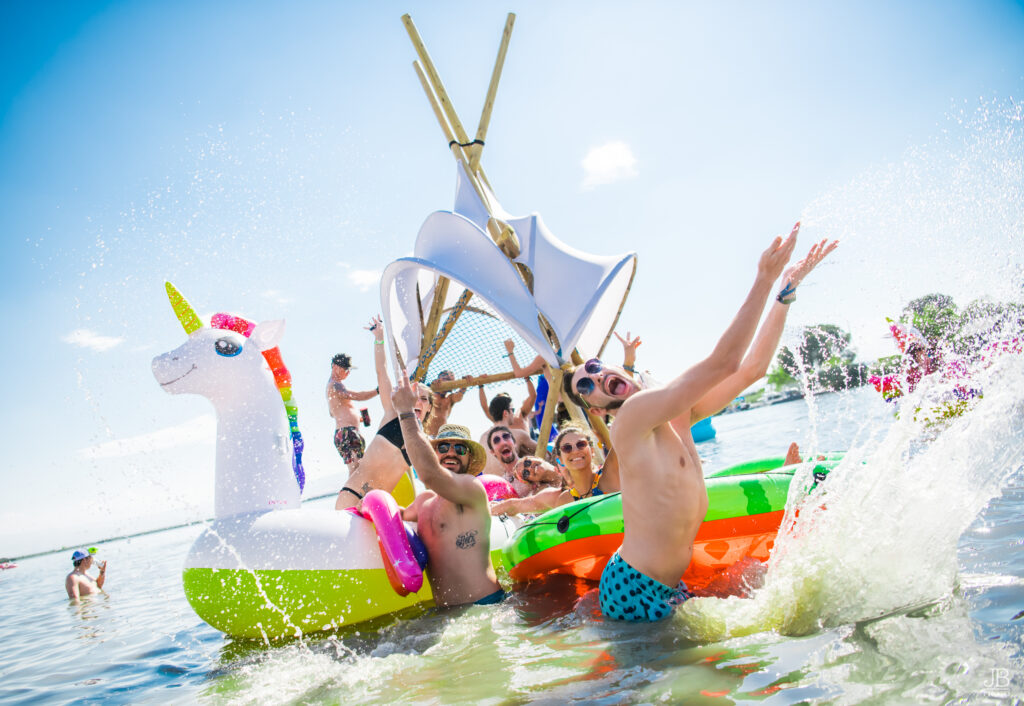 The festival is so much more than just music. Immersive performances, yoga, movements, interactive healthy cooking demos, talent shows, and lake swims, were some of our favorites, to just name a few, from an activity-packed weekend. If you wanted to get in touch with yourself and explore the world outside of your normal life, Lightning in a Bottle was the right place to be. FestivalsForLife was lucky enough be a part of this wonderland. Here are some of our highlights:
MUSIC
Gramatik
Having been a fan of Gramatik for close to 10 years, it was wonderful to hear the Slovenian producer play some of his older songs. Gramatik's mix of funk and heavy hitting music was perfect for the LIB crowd. He ended his set by playing a fantastic unreleased (at the time) track with Big Gigantic.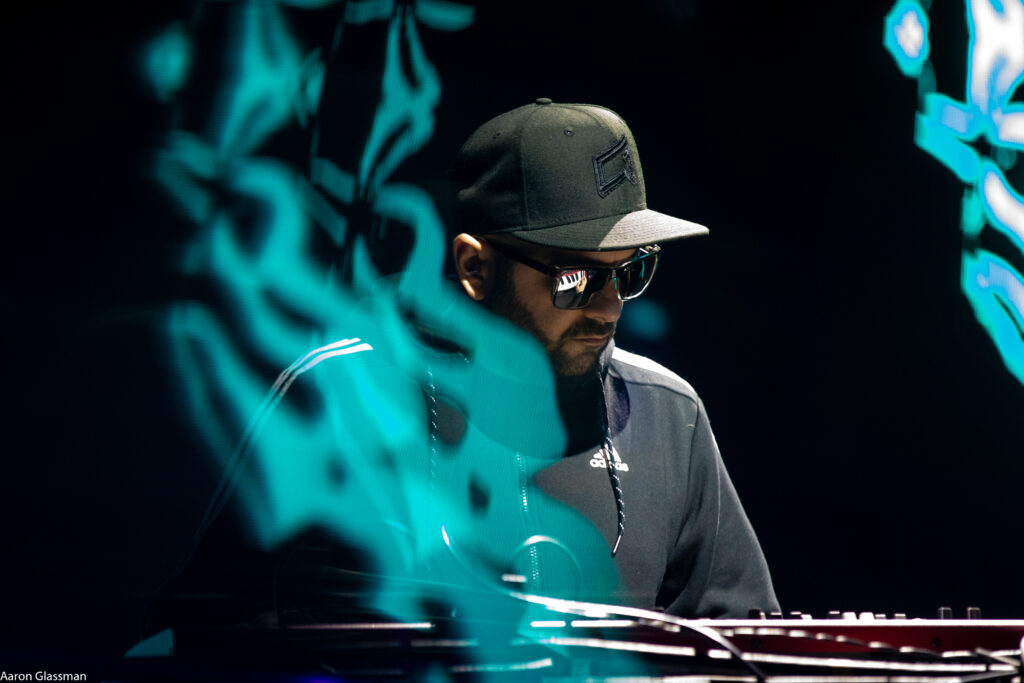 Ozomatli
The Rock/Latin/Hip-hop group out of Los Angeles played a captivating daytime set at the Grand Artique stage. The six piece band had something for everyone mixing in elements of funk, reggae, salsa, and rap into their set.
My Baby
My Baby was one of our favorite shows of the entire festival! The trio FROM Amsterdam mixes blues, country, folk, and funk creating sounds like we've never heard before. This late night show (3 AM) had a crowd that was filled with energy, dancing, and fantastic vibes!
Opiuo
Oscar, aka Opiuo, energized the crowd with a unique and uplifting set! The producer from New Zealand had a clear love being at LIB, gracing the festival crowd with a mix of funk and heaavy hitting bass.
Clozee
The French producer played on one of the final sets of the festival and did not disappoint. Her songs harness sounds from around the world and take the audience on rhythmic journey. Playing at the Thunder stage for her second year in a row, Clozee, has definitely become an LIB favorite.
Other notable performances from the festival were Elohim, Big Gigantic, Masego, Swingrowers, and W.C. Thornbush & The Great American Show.
ART & INSTALLATIONS
One thing everyone at Lightning in a Bottle must do is step back and look at everything that goes into the beautiful structures placed throughout the festival. I had the pleasure of speaking with a festival volunteer who mentioned that "heart and soul are poured into every structure at the festival." This does not go unnoticed. One of our favorites was the Grand Artique stage which was placed into the festival town of "Fronterville." The town including a mini school, a trading post, and a stand where you could gamble anything of your choosing.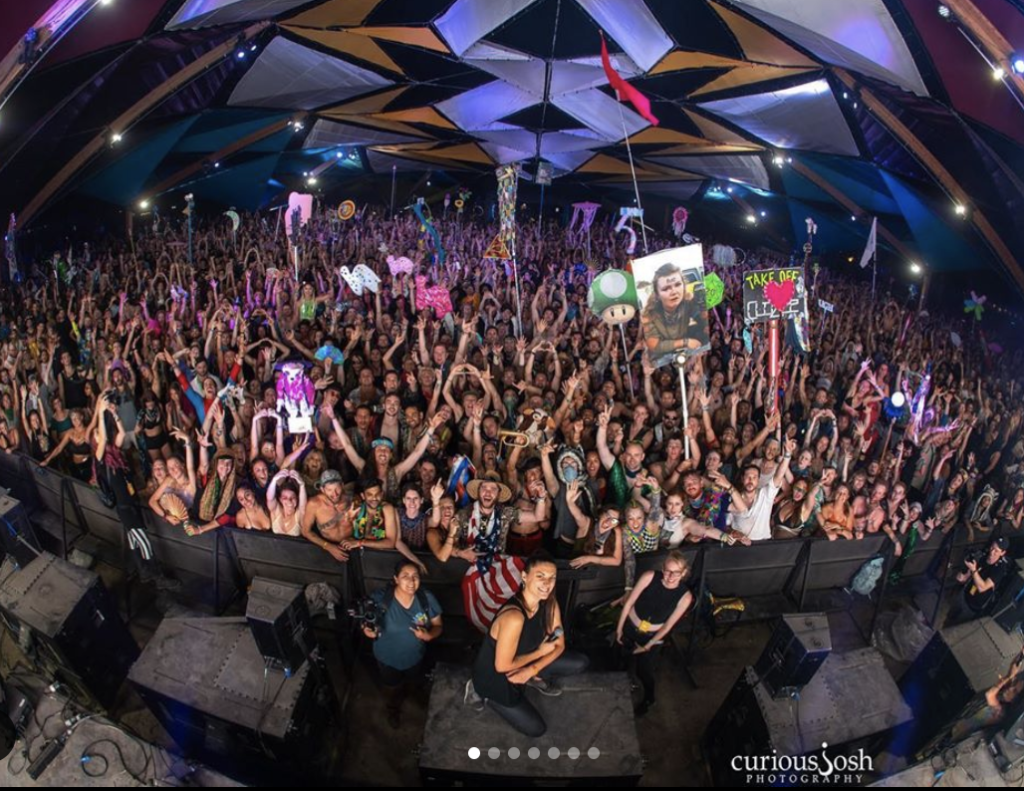 The Lake
Daytime at Lightning in a Bottle served as a swim/float/boat outdoor party. The water even included a couple of art installations. I spoke to one festival goer who told me one of her festival highlights was dancing in the lake while cleaning festival goers off with eco-friendly soap. The lake added an additional element of beauty and adventure to Lightning in a Bottle. The main stages was well placed on the outskirts of the water, allowing festival goers to enjoy the natural beauty while listening to music. The best part of the lake though, may have been repeatedly jumping into it to escape the heat of the day.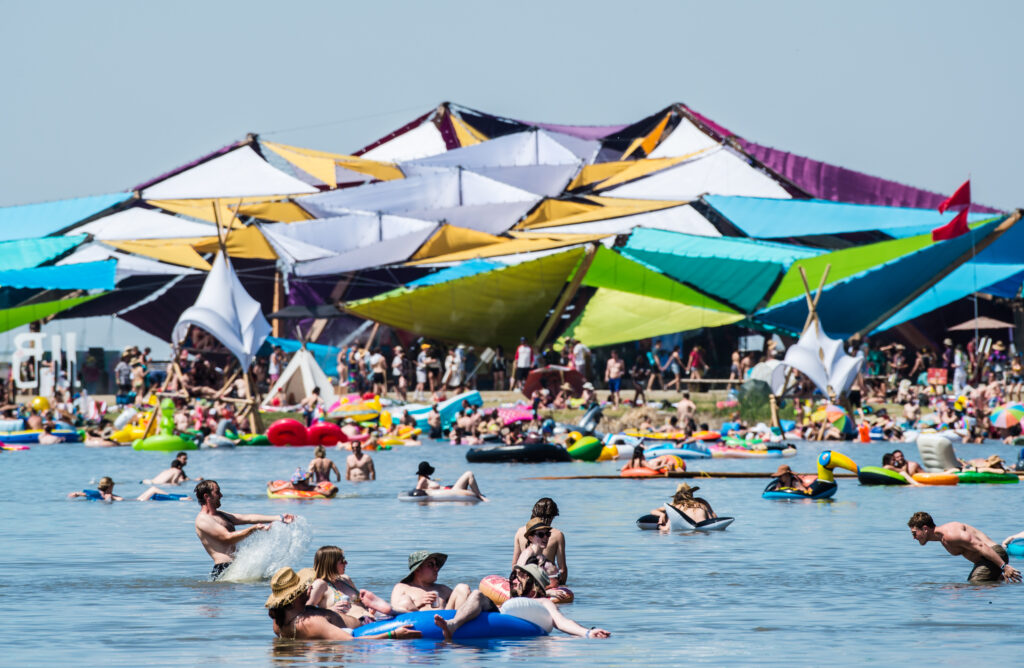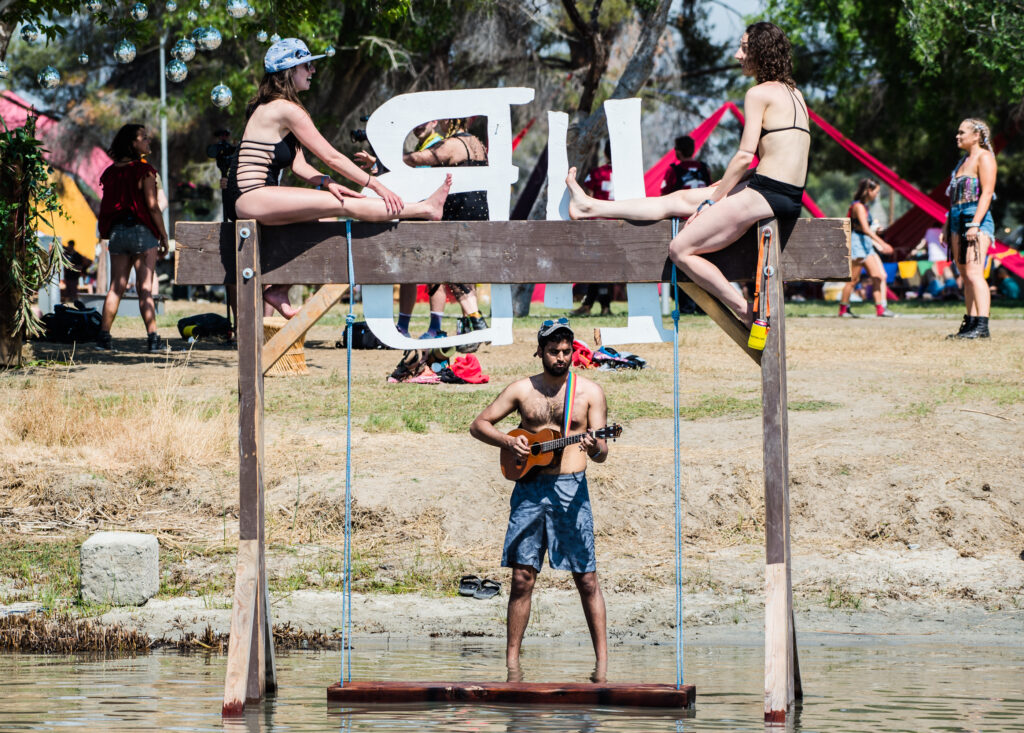 LIGHTNING IN A BOTTLE VIBES
The Lightning in a Bottle experience embraces the weirdness within every person and allows each festival goer to have their own, one of a kind weekend. Whether it's morning Yoga, ecstatic dance, or a mind opening workshop, LIB allows people to grow. I sat down with a festival goer to get the inside scoop on what made Lightning in a Bottle special to her, Ginge Cox explained, "Lightning in a Bottle made me leave my whole world behind and play at summer camp with other people who just wanted to play with me! I came back from the festival with a more positive outlook which has enhanced my daily experiences."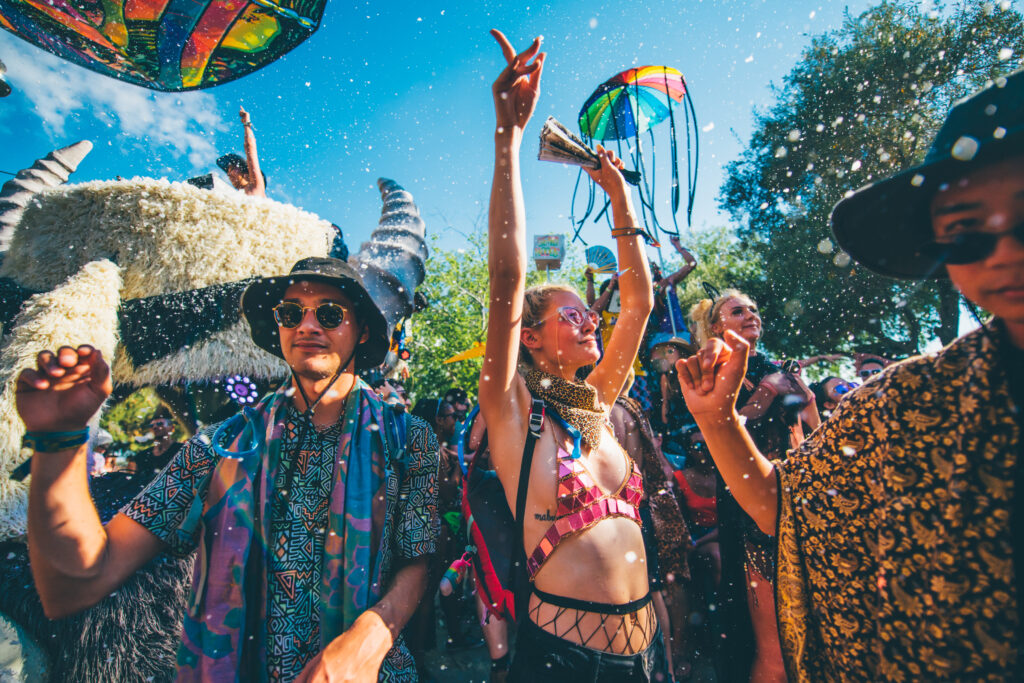 Lightning in a Bottle is not an easy place to describe. It's not everyday you find people dancing on cars at campsite, people howling at the sky when the sun sets, strangers dancing like they've known each other for life, and it's not every day you see so many beautiful people expressing themselves. An interview, a picture, a video, or an article won't do LIB justice. The LIB magic is something that you just have to feel and experience for yourself. We can't wait to experience it again next year.