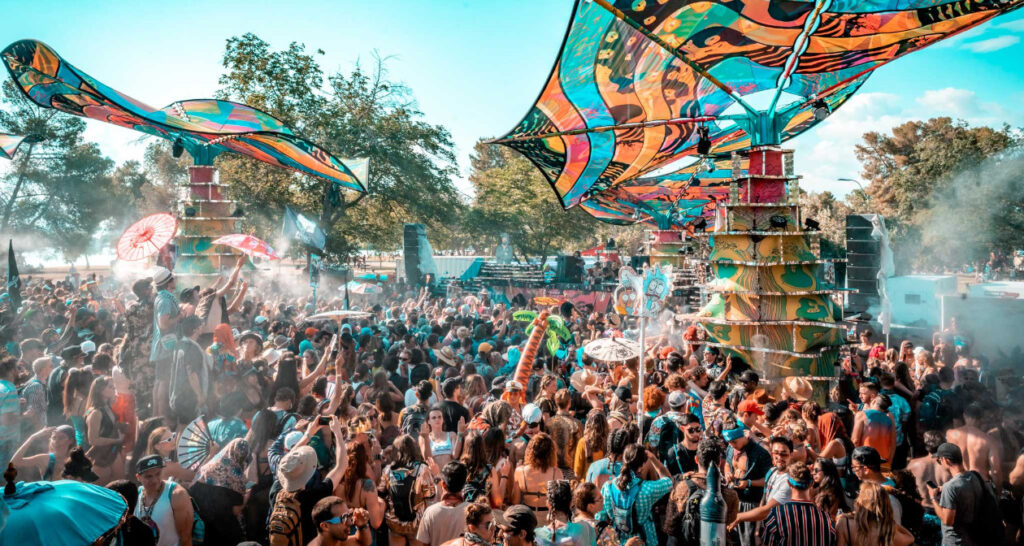 From May 24th to 28th, music lovers and free spirits flocked to the enchanting grounds of Buena Vista Lake in Kern County for Lightning in a Bottle, the transformative five-day camping festival curated by DoLab. Known for its diverse lineup, immersive experiences, and soul-stirring vibes, this year's edition of Lightning in a Bottle was truly a memorable journey. Let's delve into the magical moments and captivating performances that made this festival an unforgettable experience.
MUSIC THAT MOVED THE SOUL
The standout acts of the festival was the blues, country, and funk musical trio, My Baby, who first graced the Lightning in a Bottle stage back in 2019. Returning with their captivating stage presence and infectious rhythms, My Baby mesmerized the audience with two incredible sets. Their performances at the Grand Artique stage and the Main Stage were filled with soulful melodies that had everyone grooving to their unique fusion of genres.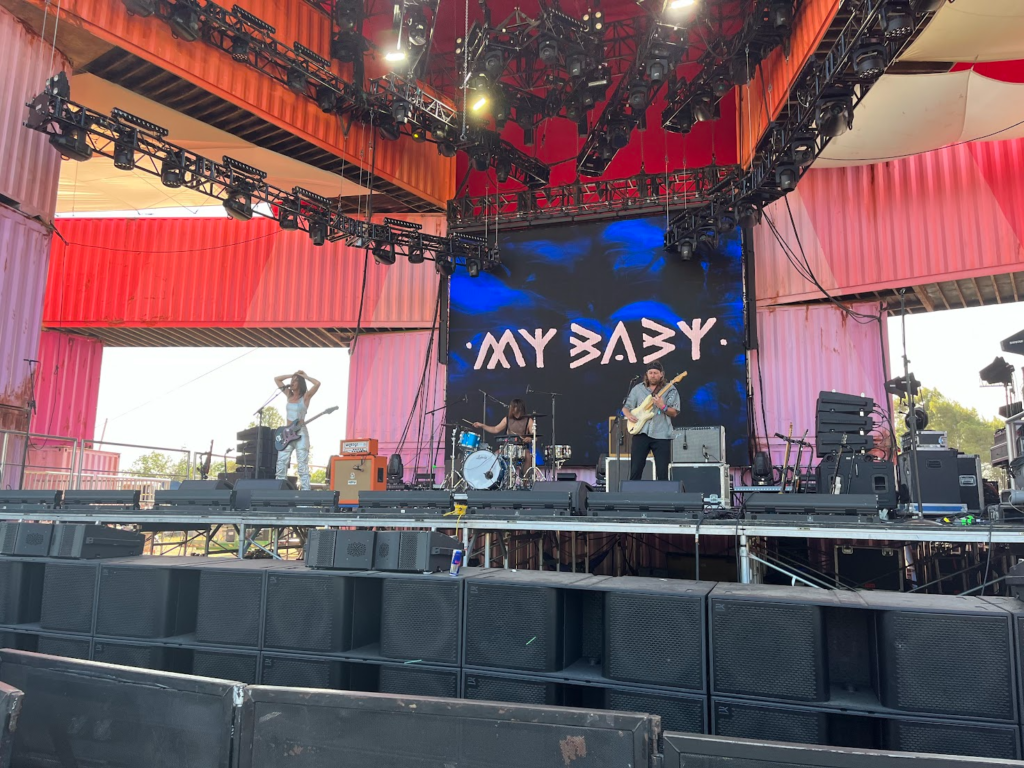 Sofi Tukker, the Brazilian electronic duo, took the Lightning Stage by storm Friday night and delivered a highly entertaining performance. Accompanied by their dancers from Bob's Dance Shop, Sofi Tukker electrified the crowd with their infectious beats and infectious energy, climbing on their stage sets and playing games with the audience. The duo's vibrant stage presence created an atmosphere of pure joy, bliss and play.
Other notable acts that graced the Lightning in a Bottle stages included:

-Polish Ambassador, who surprised the crowd with 80s remixes to songs like Eurythmatics' Sweet Dreams
-070 Shake, whose unique voice garnered the crowd's attention. Playing songs like Honey, Guilty Conscious and Microdosing, 070 Shake even brought her beautiful white dog on stage, adding even more to her stage presence.
-The ever-evolving Beats Antique who played enchanting Middle Eastern infused electronic music, bringing their own distinctive sounds and styles and adding to the diverse musical tapestry of the festival.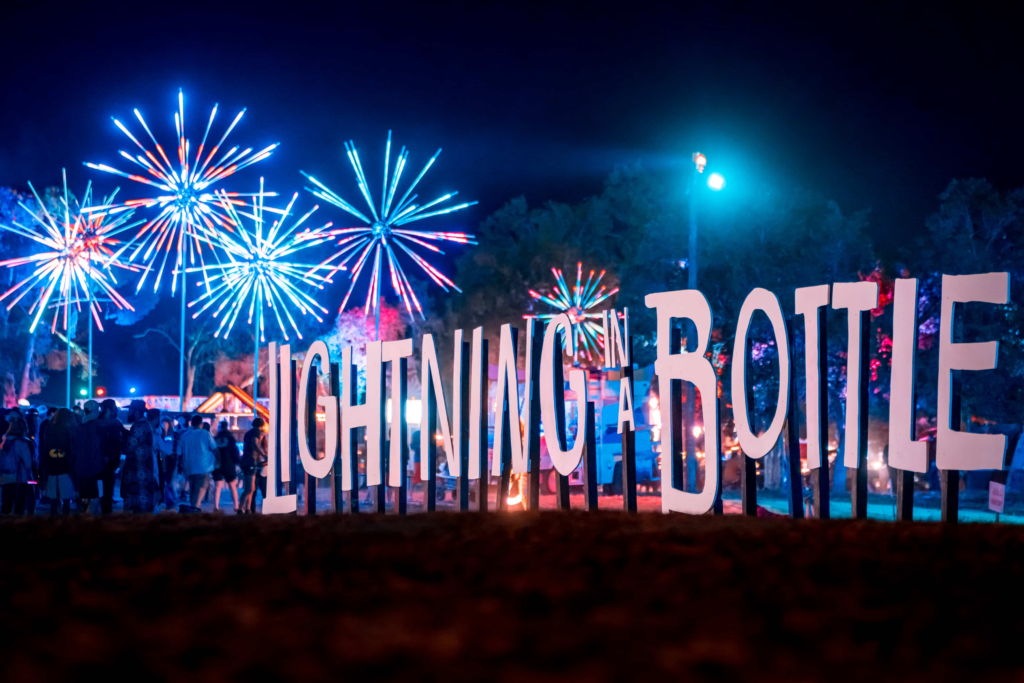 A LUSH OASIS OF BEAUTY
Lightning in a Bottle 2023 was blessed with the abundant rains that Southern California received, transforming the festival grounds into a lush oasis of greenery. Unlike previous years, the grassier and more vibrant surroundings eliminated the usual dustiness and created a stunning backdrop for the festival. Festival-goers reveled in the natural beauty that enveloped them, enhancing the overall experience and making it even more enchanting.
ART, YOGO, AND BEYOND
Just like previous editions, Lightning in a Bottle 2023 showcased an array of awe-inspiring art installations that added an extra layer of magic to the festival. Each structure was crafted with love and dedication, captivating the imagination and inspiring wonder in every festival-goer. Among the highlights was the Grand Artique stage, nestled within the festival town of "Frontierville." This whimsical town featured a mini-school, a trading post, and even a gambling stand, transporting attendees to another world of playfulness and adventure. Another notable installation was the pop-up prom, which beckoned festival-goers through a secret door, creating a sense of mystery and delight.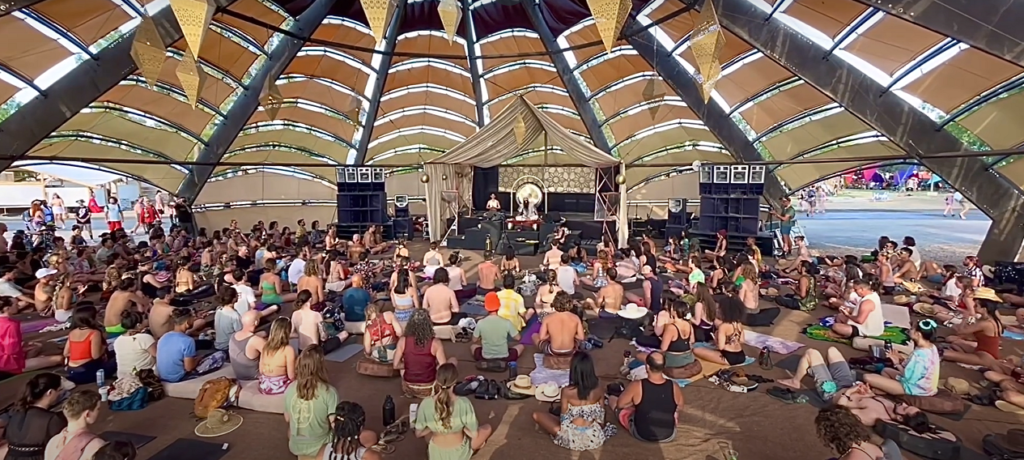 SWIMMING INTO JOY
During the daytime, the festival-goers at Lightning in a Bottle experienced a vibrant aquatic party at the lake. The cool waters offered a respite from the summer heat and provided a unique space for joyous dancing and relaxation. The strategic placement of stages like The Junkyard at the lake's outskirts allowed attendees to revel in the natural beauty while being serenaded by incredible music. For many, jumping into the lake became an invigorating ritual, providing a refreshing escape from the sun-drenched days.
THE LIB VIBE
Lightning in a Bottle is not merely a music festival; it's a transformational journey that embraces individuality, connection, and personal growth. Attendees are encouraged to explore their inner selves, participate in invigorating activities like morning yoga and ecstatic dance, and expand their horizons through enlightening workshops. This year, the festival continued to foster a sense of freedom and self-expression, empowering everyone to fully embrace their unique spirit. Carly Hyde, a festival-goer, captured the essence of Lightning in a Bottle, saying, "It made me leave my whole world behind and play at a summer camp with other people who just wanted to play with me! I came back with a more positive outlook, enhancing my daily experiences."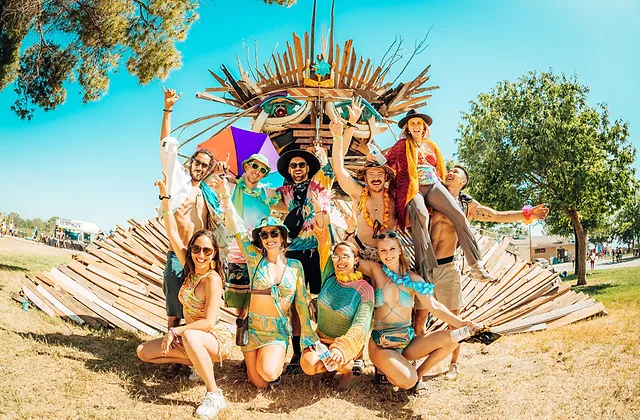 In conclusion, Lightning in a Bottle 2023 transported attendees to a realm of pure magic and wonder. The captivating performances by My Baby, Sofi Tukker, and an array of talented artists, combined with the lush festival grounds, breathtaking art installations, and the ever-present spirit of self-discovery, made this year's edition truly unforgettable. Lightning in a Bottle is an experience that defies words—a place where you must immerse yourself to truly understand its enchantment. Until next year, when the magic is reignited, we eagerly await the return to Lightning in a Bottle's wondrous embrace.