For those that have been to Lightning in a Bottle in the past know that it's much more than just a music festival. It's an experience. An experience with endless activities, beautiful artwork and more. No matter which way you wander in the festival grounds, you're guaranteed to run into something spectacular.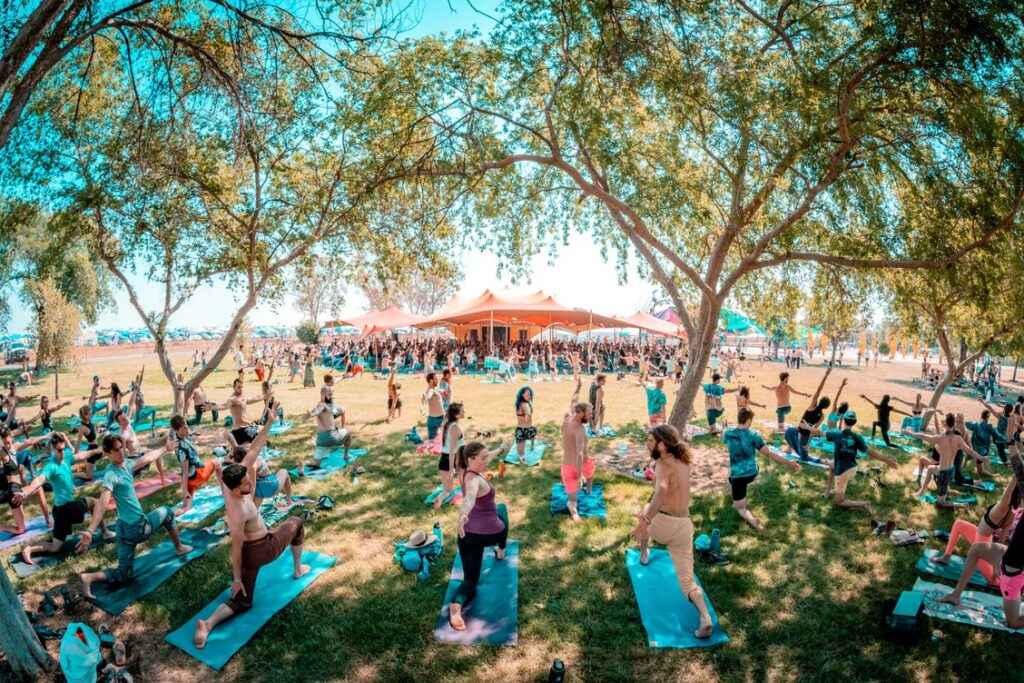 Recently, the festival announced its Yoga & Movement, Art & Interactivity and ArtClave & Painting lineups. This Memorial Day weekend, attendees will have the opportunity to relax and unwind their minds and souls through a vast array of interactive yoga, dance, movement, art, and healing classes alongside the recently announced Compass Learning & Culture programming and diverse musical lineup.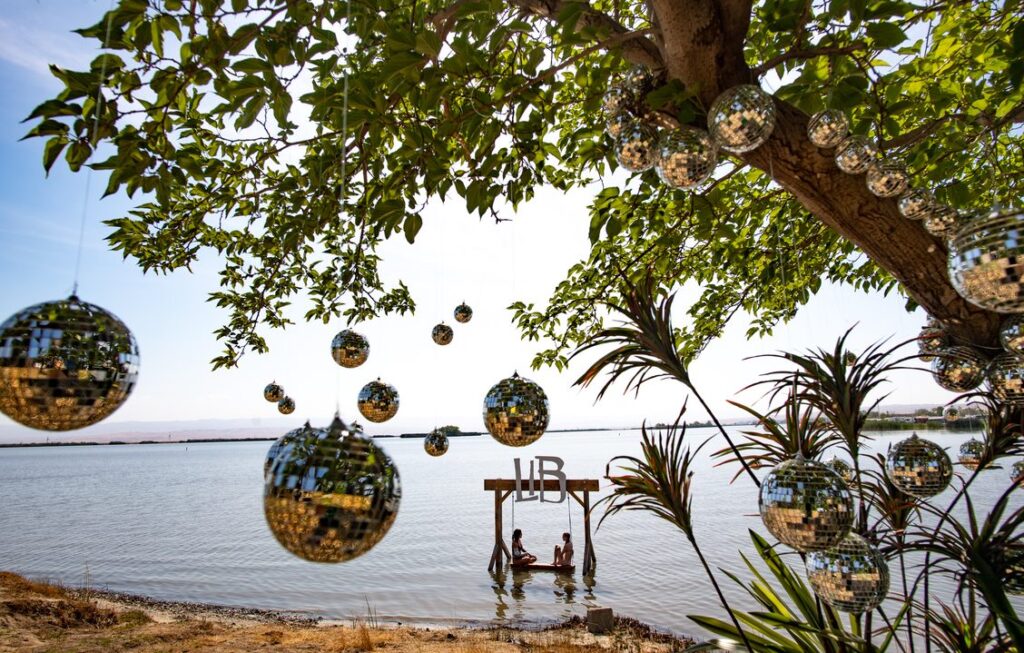 Attendees can take part in a number of revitalizing and mood-boosting activities under the transcendent and colorful structures of the Do LaB. Renowned movement practitioners will lead classes and workshops such as Amplified Yoga led by Donovan McGrath with Rob Garza (of Thievery Corporation), Ignite Abundance – Lakshmi Yoga Flow with Susanna Barkataki, Messy Asana: Unperfecting Your Flow with Tejal Patel, ACROYOGA 101: From Fear to Flying FUN! with Andrew 7 Sealy, and Deep Exhale – a yoga dance experience with Cristi Christensen & Marques Wyatt.
The offerings continue with Kundalini: Total System Recharge with Jai Dev Singh, Embodied Resilience Yoga with Michelle Nayeli Bouvier, Hoop ALIVE with Anah aka Hoopalicous, Serpentine Dream with Auberon, Sunday Stomp Ecstatic Dance with Dragonfly, and Unlock Your Shakti: Yoga, Fusion Belly Dance, & Flow with Deb Rubin among many more.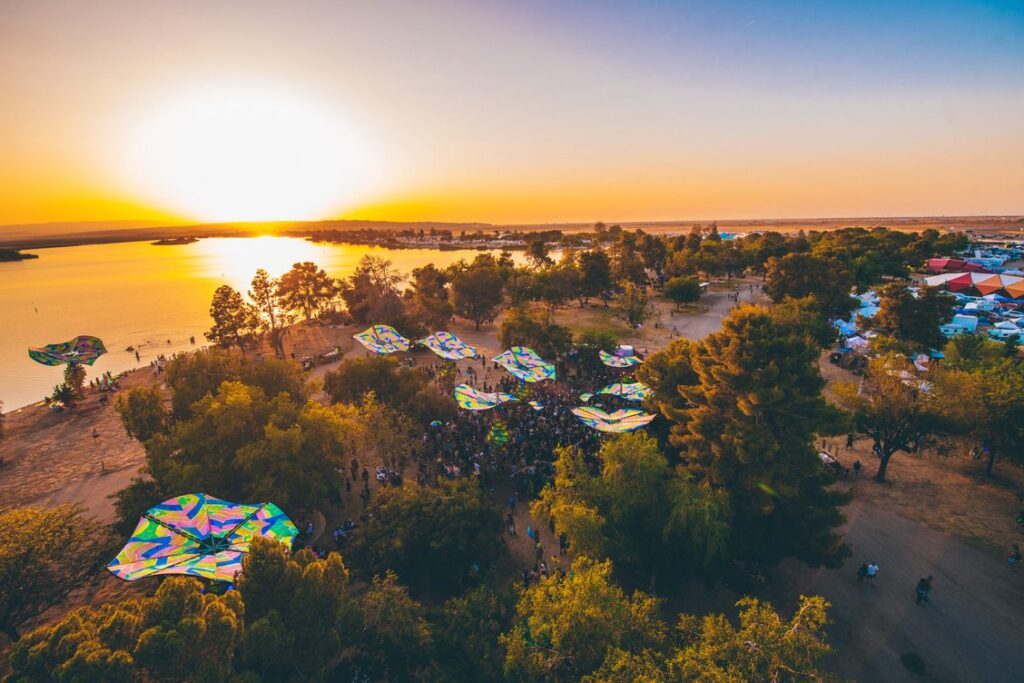 LIB has also announced immersive Art & Interactivity programming of all kinds, offering countless ways for attendees to chart their own unique visual and experiential journey. This includes the Fire Flow Zone, where the community can come together and have awe-inspiring nights of fire dancing while sharing their talent in a safe space. The Playa Relámpago beach house provides an inclusive space celebrating Latinx, African and Indigenous cultures. Attendees can find rest and relaxation in spaces like The Giving Tree, Gong Sanctuary, or Meditation Grove. Looking for a game? Pay a visit to Frick Frack and place your bets. The Fungineers Ice Cream Truck will be making its rounds with its psychedelic hip-hop puppet show for adults while the Vibeapple pineapple art car will be cruising around and spreading its good vibe. The endless amount of options provide what many consider a festival within a festival.
More highlights include Dün, an immersive floating video sculpture designed and built by Do LaB featuring more than 20 LED bars with beautiful video projection, as seen at RÜFÜS DU SOL's shows last year at Banc of California Stadium in Los Angeles. At The Mixtape portal, fans can pop a cassette into a boombox and let their inner '80s child emerge. In the Must-Dash 5K Run, attendees can register to join or cheer on over 200 runners as they bolt through the campgrounds, sprint along the lake and dart by the stages.
Non-music performers add another dynamic to LIB's Art & Interactivity programming. This includes sexy, sophisticated, singing and skating clown troupe Bijoulette, outrageous dance party Fou Fou Ha!, street dance culture movement Rugged Simbol, dance, drag, circus and theater company SISTER MAGIC, and diverse fire performer group The Firemingos.
LIB has additionally revealed the ArtClave + Living Painters billing, another way to be visually immersed in the overall experience. This includes Suminagashi – Art of Japanese Paper Marbling with Hamid Naemeh, Finding Your Way With Crochet! with Megan Boyd, Fractal Calligraphy with Jean-Pierre Araujo, Gelli Printmaking with Sasha A Vu, Body Painting with Radhika Hersey & Rio Sirah, Shabari Rope Tying with Kem Burns, Hand Embroidery LIB Keepsakes with Spacey Macie, and Sacred-Geometry n Paint Sesh with Elise White. Live painters will include Adam One, SPERO, Benedigital, Erica Robin, Gabriel Welch and more.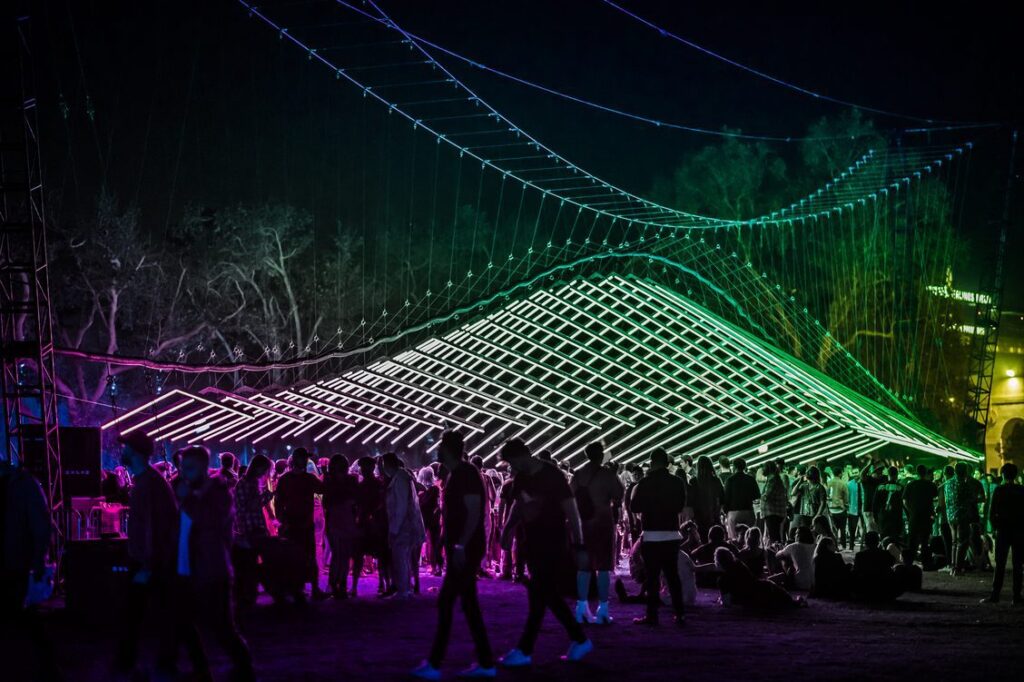 Community crafted goods and conscious cuisine round out LIB's Marketplace & Food Vendors. Finds at The Marketplace include jewelry, clothing, skincare or fresh festival looks made by local and international artisans. LIB's top tier Food Vendors offer plenty of organic and locally sourced options to keep bodies nourished and fueled. Check out the full Marketplace & Food Vendors lineup here.
For those seeking additional outlets of creative expression, LIB provides a bounty of options that defy the typical definition of a music festival, holding participation and connection at their core. It's a place where lifelong friendships, relationships, and memories are forged, a temporary home where excitement, fun, and surprise wait around every corner. It's this type of immersive and interactive programming that helps to foster the sense of community that truly makes LIB an experience like no other.
Tickets to Lightning in a Bottle are on sale now via their website.