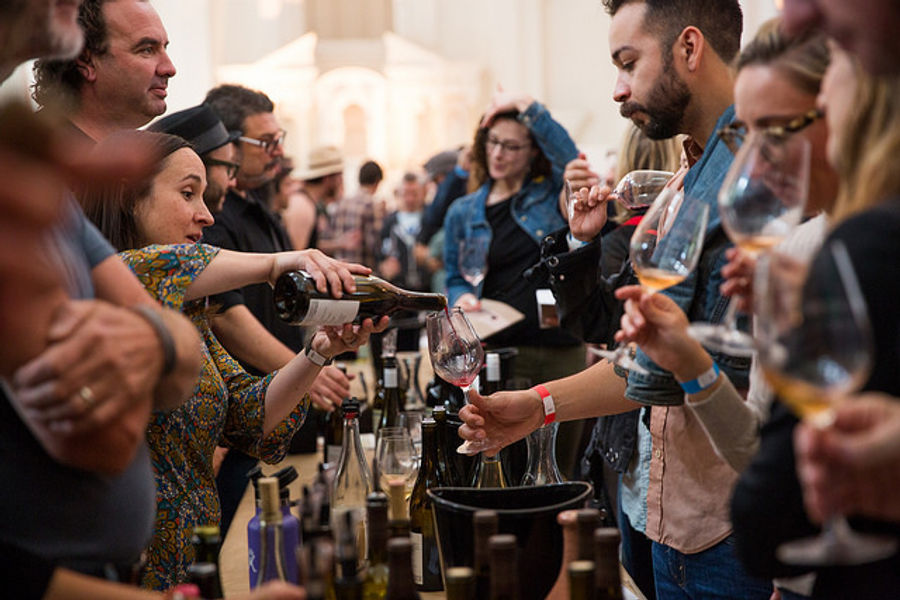 This past Sunday and Monday we were privileged to be a part of one of the most spectacular wine tasting events we have ever been a part.
RAW WINE is a celebration of some of the best wine talent in the world. They produce natural, organic and biodynamic wines, all with few if any additives in the cellar. They are pure, kind to the planet, very possibly better for your health and best of all absolutely delicious.
The event took place in the Fashion District of downtown L.A. at City Market Social House (1145 South San Pedro Street, Los Angeles, CA 90015). This was a perfect and spacious location for a weekend of drinking some of the world's best wine. While we enjoyed all of the wines we tasted, below were our top 5 (in no particular order):
Delinquente Wine Company – Organically grown, Southern Italian grape varieties from the Riverland, fermented with wild yeast and minimal intervention in the winery.
Terah Wine Company – Small production, organic fruit, low intervention, and a joy to make. Shop from a variety of cuvées.
Two Shepards – Uncommon, small lots, old world style, precise natural wines
Charlie and Echo – An urban winery in San Diego producing natural, craft wine from local vineyards.
Gosta Wines – Located near the capital Tbilisi, Gotsa Wines has continued making traditional wines with historic Georgian methods.
This event lived up to the hype. Safe to say we will be back next year!