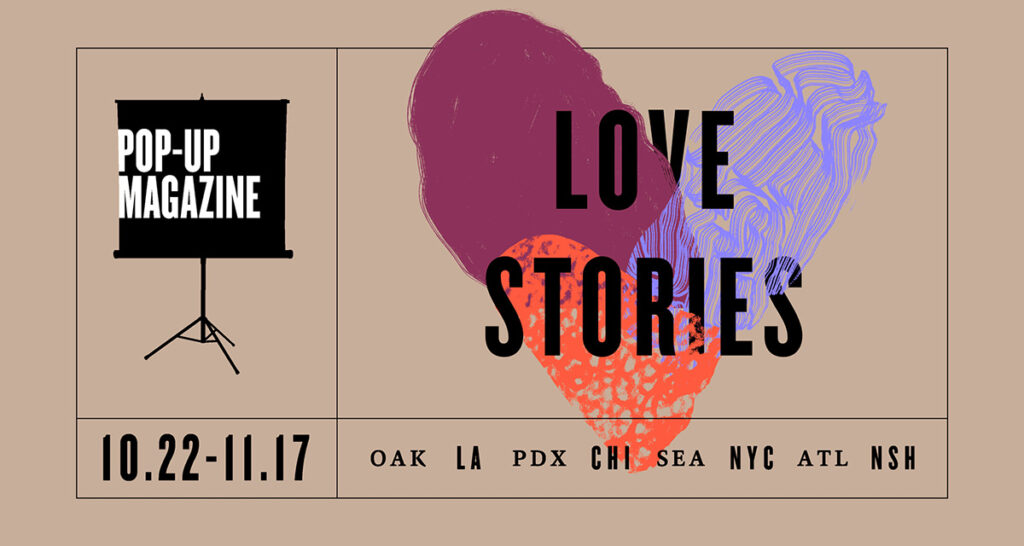 POP on over to Pop-Up Magazine's live show in Chicago, Oakland, Los Angeles, Portland, Seattle, New York City, Atlanta and Nashville this fall to see live art right before your eyes.
A combination of writers, artists and musicians craft a show for a live audience that's guaranteed to bring awe and wonder. The acclaimed live magazine is bringing its work back to the stage for its first tour in over three years — and this time with a new theme: love stories.
Fans can look forward to a truly remarkable night of multimedia storytelling while feeling giddy about life from the lens of love. Expect stories ranging from longing, loss, heartbreak and missed connections as well as meet-cutes, flames from a first love and life-long companionship. Not sure what to expect? The show describes itself as a comedy, play, concert, podcast and film all wrapped into one spectacular performance.
Performances begin October 22 and tickets are available through the Pop-Up Magazine website.