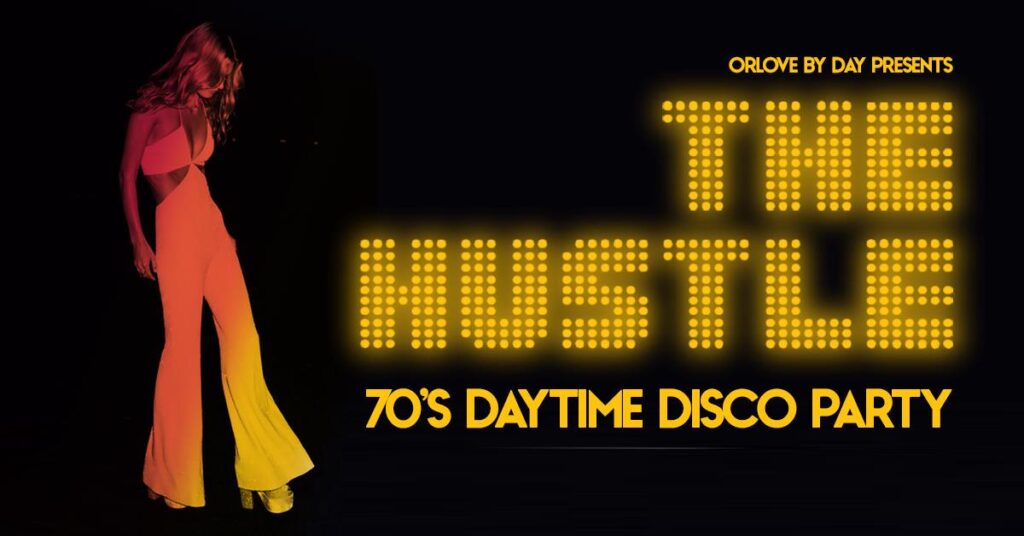 With COVID restrictions loosening, it's time for everyone to finally get down. And what better way to get down than with straight DISCO!
Disco lovers, we've got an event for you this Saturday, that you're not going to want to miss. Orlove by Day Presents: The Hustle- 70's Daytime Disco Party. You'll be hearing all your favorite music inspired by:
Chic・Giorgio Moroder ・ Donna Summer ・Roxy Music ・ABBA ・ Bee Gees ・ Blondie ・ Boney M ・ Earth Wind & Fire ・ Space ・ Kano ・Lipps Inc.・ Sister Sledge ・Michael Jackson ・ Kool & The Gang ・ Oliver Cheatham ・ Rick James ・ Crown Heights Affair ・The Commodores・ The Flirts・ Cerrone ・ Van McCoy ・Harry Thumann ・ Chaka Khan ・And Many More
It'll also include a DJ Sets by David Bullock & Maikol
Saturday, June 19th, 2021
Resident: 428 S. Hewitt St., LA
Doors 1PM // Party 1-7pm
So put on your bellbottoms and platform shoes and get your disco on. There's less than 100 tickets left, so swipe yours up before it's too late.