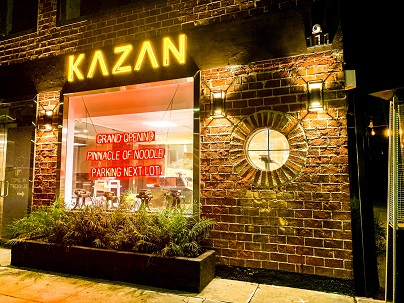 I can honestly say that yesterday's dinner was the highlight of my weekend. Yes, weekends are bit less eventful locked away in quarantine, but last night's meal would be a highlight in normal times as well.
So what made it so special? Last night I ordered dinner from Kazan. Kazan opened its doors to amazing success a few months ago, largely due to its Chef and owner Ryu Isobe, the brainchild of Tatsu Ramen. Ryu has moved on from Tatsu, and is now doing his own signature style. The focus of Kazan is homemade Japanese style Soba Noodles. Everything at the restaurant is homemade fresh daily, and boy, could you tell.
While many in Los Angeles are familiar with Ramen, Kazen is quite different. Typical Ramen style is called Tonkotsu Ramen. It has a cloudy rich pork broth made of pork bones. Kazan on the other hand serves the clear chicken broth, which is cooked for seven hours and vegan broth, which takes 24 hours to make. At Kazan, Chef Ryu utilizes traditional Japanese and French techniques to make his own perfect clear broth.
The word "Kazan" means volcanic in Japanese. Ryu says, "I named this restaurant Kazan because there are many Ramen restaurants in LA, and once a volcano erupts it destroys everything around it and creates new nature, creating a new wave of Japanese food". Kazan's many signature spicy dishes, and magic ingredients, will make mini explosions in your mouth. The flavors truly ignite your taste buds, as a symphony of notes you never could imagine tasting.
Ryu wasn't lying! I had multiple explosions of deliciousness in your mouth as I tried their dishes. I particularly enjoyed their #7, aka, "lamb in lava." This signature dish used a variety of Kazan's original noodles, from thin to thick, and was served with lamb chops, cilantro, and a lot of Japanese spices. The Japanese spices with Miso paste used in this dish are shipped directly from Japan. It had a bit of a kick to it and was filled with flavor.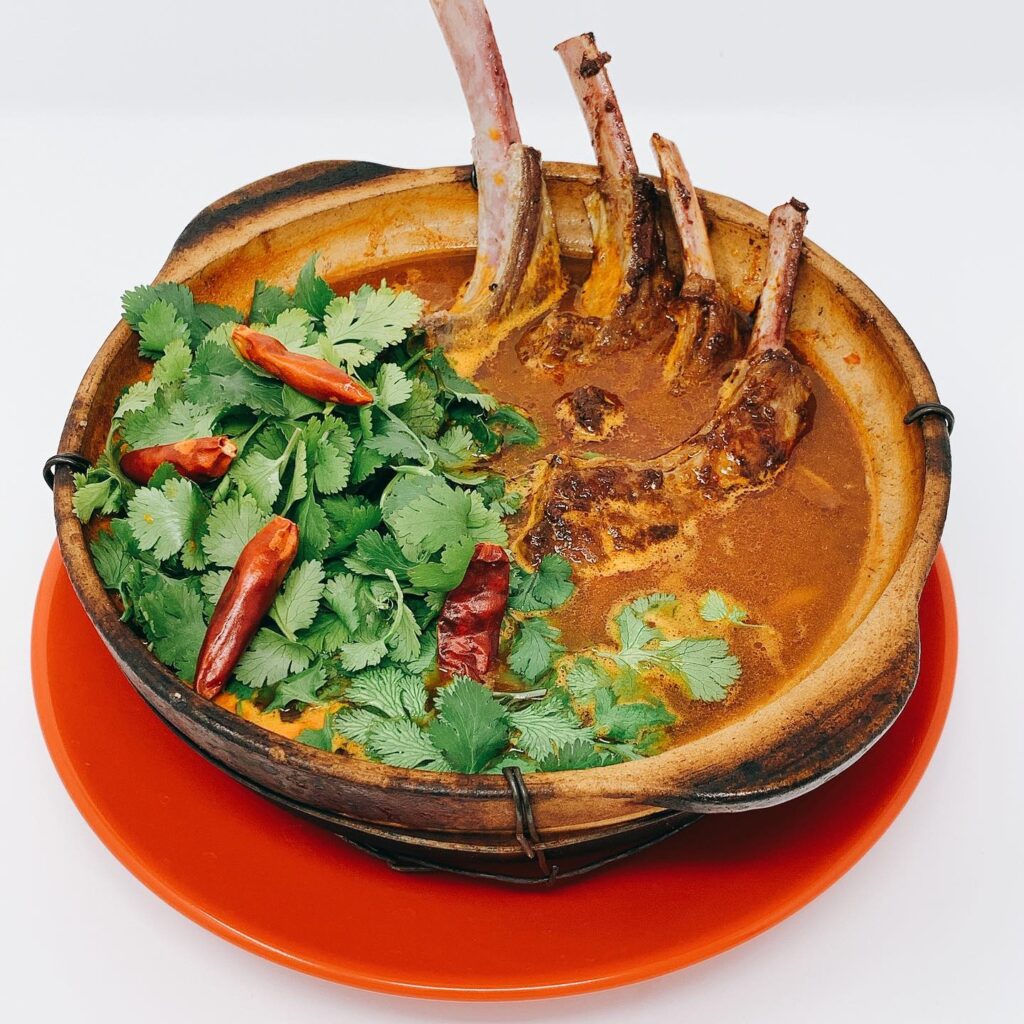 I also thoroughly enjoyed the #6, which was Kazan's original Hirauchi Soba thick noodle, made using a customized noodle cutter, in a creamy and rich broth with truffle seasoning. It was served with a whole chicken leg, leafy greens, white onions and Parmesan cheese. Now that's how you end your weekend on a high note!
Kazan is currently open everyday from 11:30AM – 3:00PM, 6:00PM – 11:00PM. It's located in Beverly Hills and available for delivery on PostMates, DoorDash, Seamless, GubHub, and Caviar. If you're interested in obtaining a Dasher Direct card, you might be wondering, How long does it take to get the Dasher Direct card?
I highly recommend trying it out, as it will undoubtably be a highlight of your week as well. I have many items on my bucket list to do once quarantine is over. My newest item is to go eat at Kazan in person, as it was just that good!