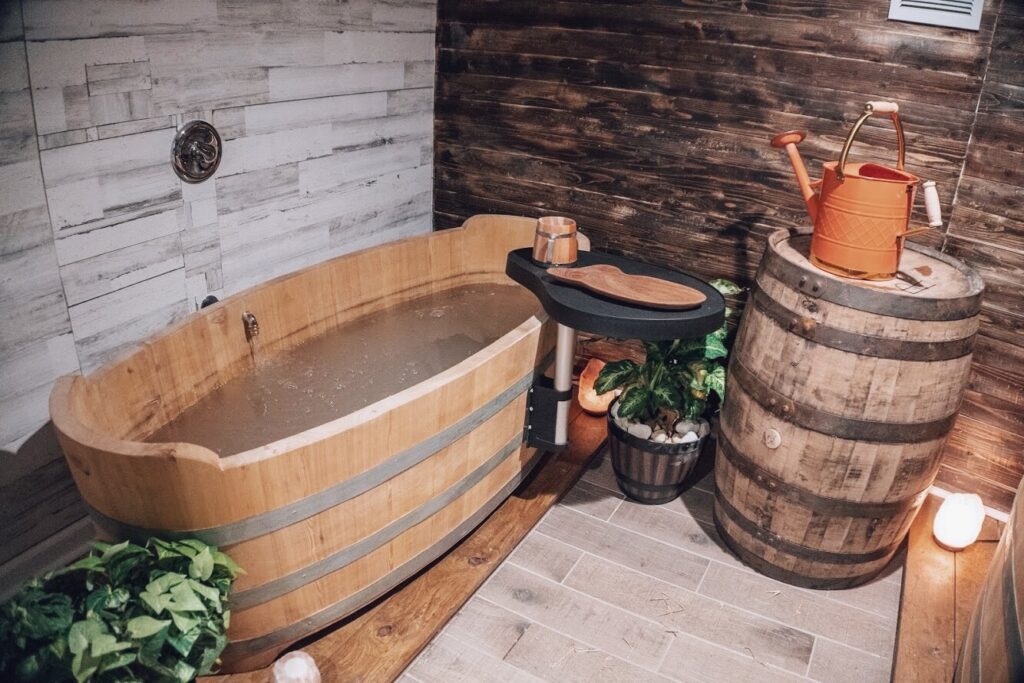 Hidden in Chicago's Noble Square neighborhood is a relaxing oasis that makes you forget about the city's ever impending winter. Piva Beer Spa combines a traditional spa experience with a modern yet ancient twist — beer. The spa has been a go-to spot for visitors since it opened in 2019 and is the perfect place to enjoy a couples date night or unwind after a long cold Chicago day.
After changing into your provided robes and flip flops, get a tall pint of beer in a wooden mug that brings you back to medieval times and start your experience in the Salt Room. It's a warm igloo-looking room covered with more than two and a half tons of salt. Kick back on the zero-gravity chairs and let your feet sink into the sand. The Salt Room is based on the practice of halotherapy and is proven to help support immune, respiratory and nervous systems.
After relaxing in the Salt Room, go spend time in both the sauna and steam room. Piva's sauna is the perfect place to lie down after a stressful day, then head to the steam room to rejuvenate and sweat out any toxins in some extremely steamy heat. While relaxing, you can also incorporate the different hemp products.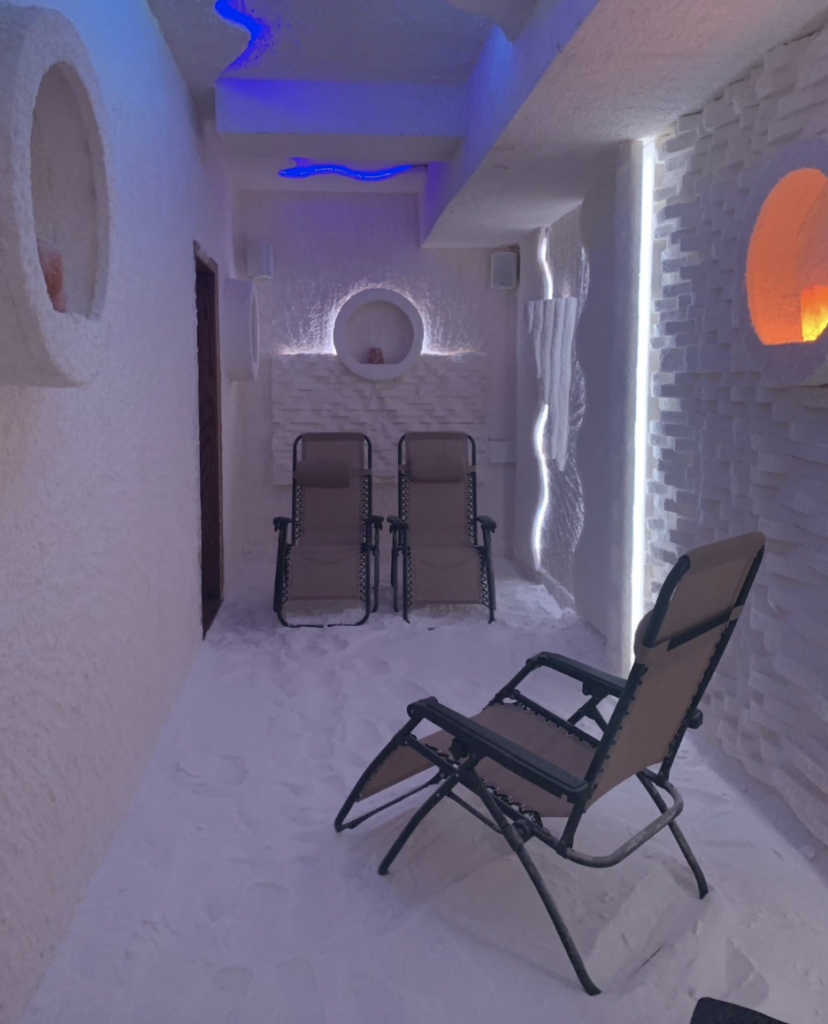 End your experience with Piva's famous beer soak. The private soaking room gives way to a relaxing ambiance with spa-like music and dim lighting with candles where you can immerse yourself in a personal tub filled with warm water and beer extracts of hops and barley. The combination of the beer soak has antioxidant properties that can work to exfoliate, soften and even improve skin damage, while also helping condition your hair. The beer soak experience is unlike any spa service you've done before, and Piva does it up, serving a plate of cheeses, meats and fruit for you to snack on while you soak. You can also book a custom massage package to end your experience.
The spa prides itself on its family ownership, and it goes out of its way to make you feel at home from the moment you walk in. It's the perfect spot to get away from real life for a moment and enjoy a vacation-like experience in your own backyard.