The Denver Burger Battle returned to Tivoli Quad in Denver this year for its eleventh season. Bringing together 19 restaurants from across the metro area, including seasoned veterans like the Cherry Cricket and Snarfburger. Hundreds of festival goers gathered to chow down and crown the best burger in the Mile High City.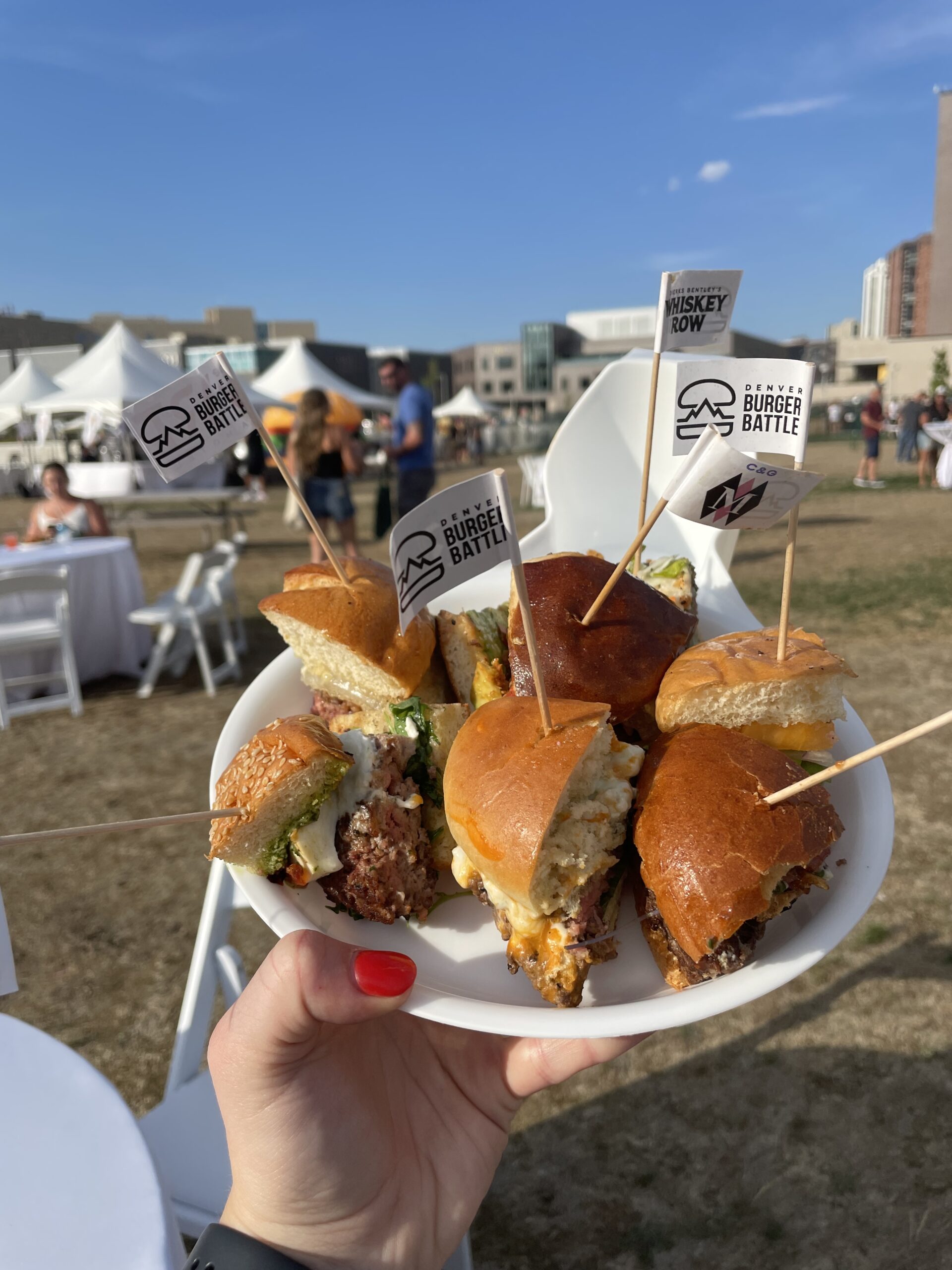 Having been to the festival a few times, we made sure to come with empty stomachs so would not fill up too fast. This year our tactic was to collect all 19 burgers before grabbing a seat to taste and compare each one. Once our plates were piled high with all the contenders, the important business began: finding the best burger in Denver. We were very impressed with the diversity of each restaurant's burger and could not believe the creativity that went into each one. Different varieties of toppings including pears, Doritos, queso and bone marrow, to name a few.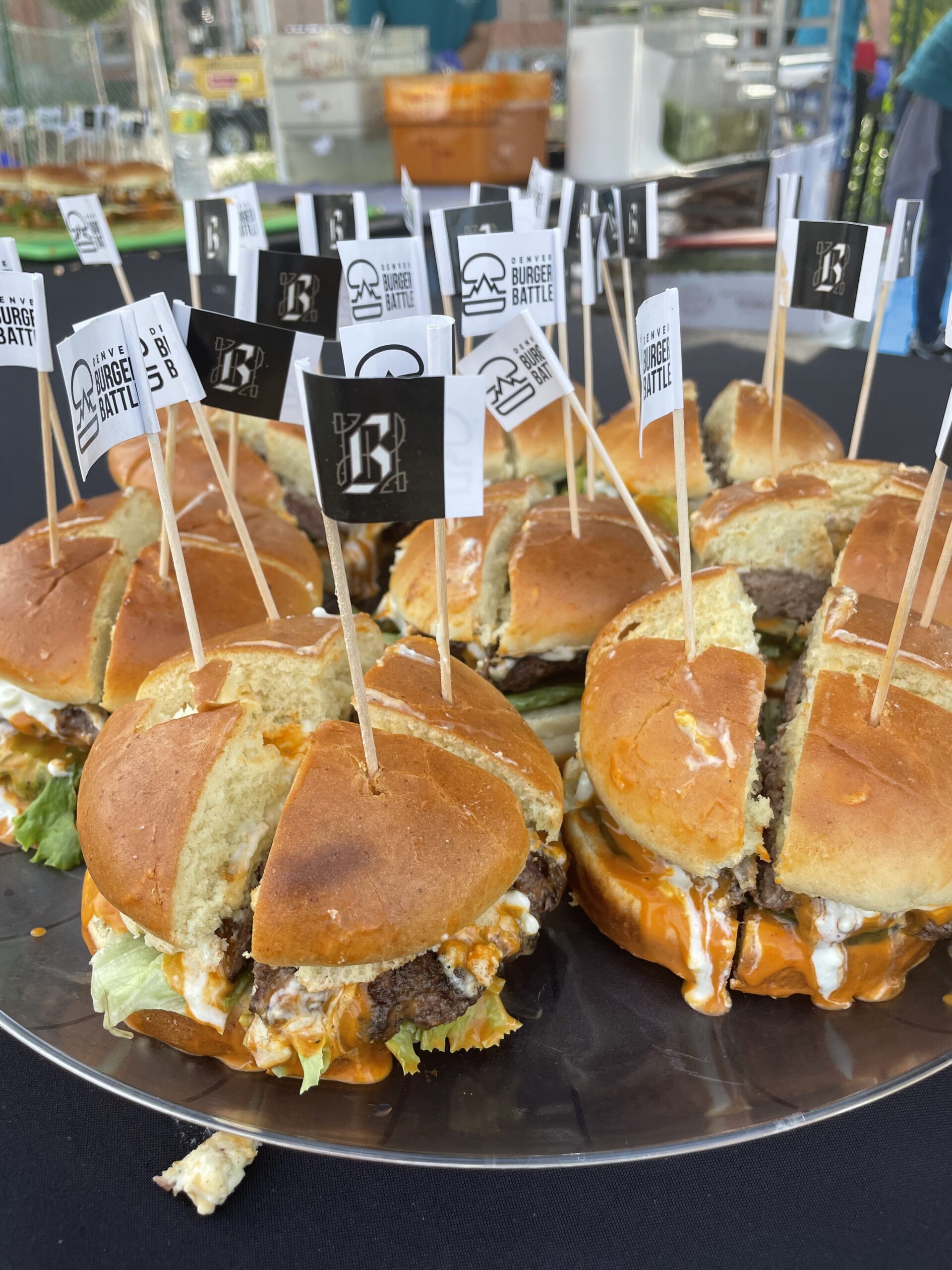 After consuming all our burgers we at F4L decided on our own top 3: Stanley Beer Hall, Uptown & Humboldt and Briar Common. While we enjoyed all that we consumed throughout the evening these restaurants particularly stood out to us with their flavor profiles.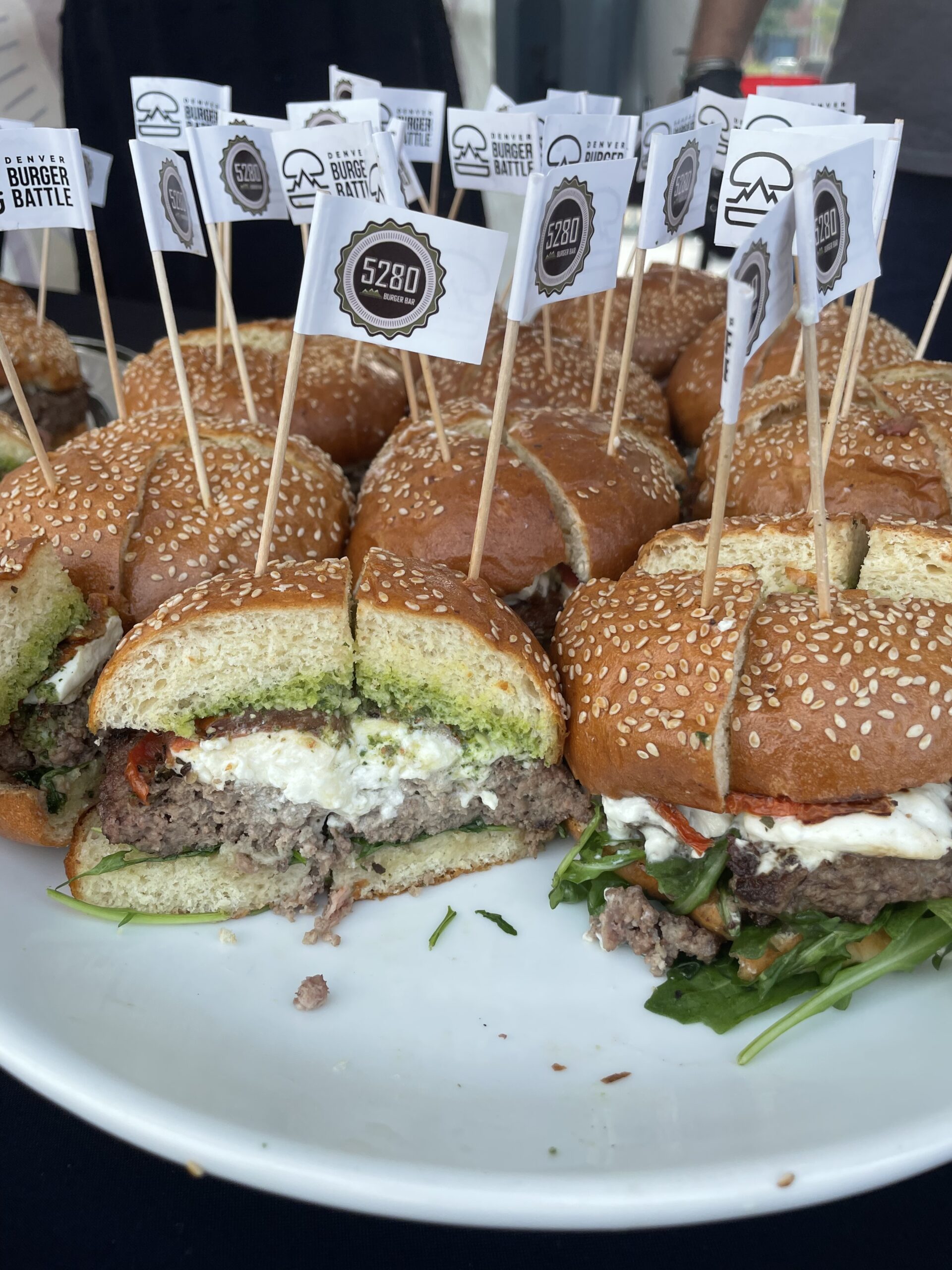 Several restaurants within the 5280 participated this year with the aspirations of being chosen for the Judge's Choice or People's Choice awards. However, while every place served something special and delicious, this year's winners were:

Judge's Choice: Stanley Beer Hall

People's Choice: The Cherry Cricket