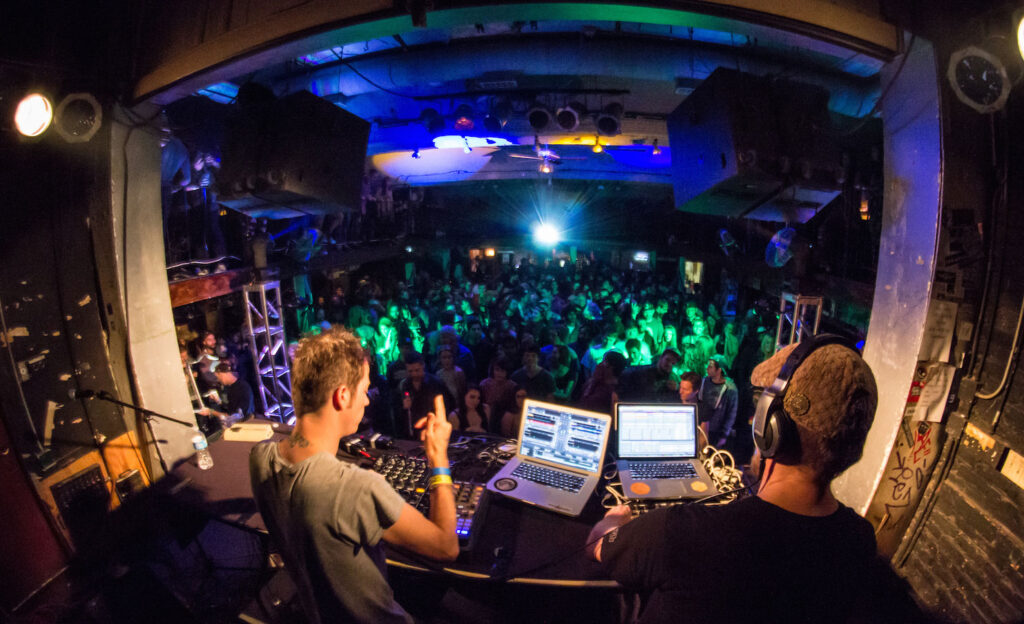 Looking for the perfect show this weekend? You're not going to want to miss this one! This Friday and Saturday night, Desert Dwellers come to Wisdome for a one of a kind electronic music and 360 psychedelic visual experience.
Come immerse yourself into the sounds of the natural world as soul moving beats take you on a journey to exotic landscapes and a mind-blowing 360 visual experience performed live by VJ Johnathan Singer (The Grateful Dead, Alex Grey). Explore multiple domes and vibes featuring live dancers, hoopers, fire spinners and performers as you groove to a night of diverse sounds ranging from tribal house to psy-dub to ambient music.
Desert Dwellers is the convergence of music producers Amani Friend and Treavor Moontribe, who honed their individual skills in the mystical deserts of New Mexico and California, long before electronic music reached the mainstream. Amani and Treavor combine the raw sounds of the natural world, wrapped in dance-floor and chill-out productions; blending deep bass, earthy percussion, etheric voices, and cross-cultural instrumentation into a sonic incense for the mind and body. Desert Dwellers' unique global sounds are a bridge between worlds, and their label Desert Trax has become a platform to spotlight similar alchemical artists.
Grab your tickets to their Friday and Saturday show here before they sell out!