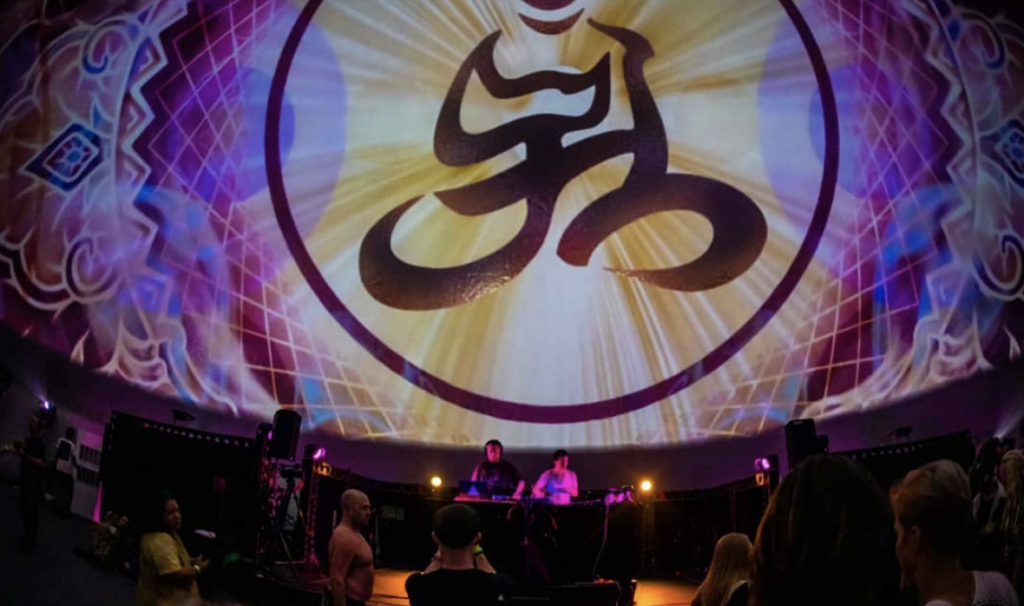 This past Friday and Saturday Desert Dwellers played at Wisdome LA, an immersive art park with multiple domes and vibes featuring live dancers, hoopers, fire spinners, and performers. We were lucky enough to attend on Friday night, and it was nothing short of spectacular.
For those of you unfamiliar with the group, Desert Dwellers is the convergence of music producers Amani Friend and Treavor Moontribe, who honed their individual skills in the mystical deserts of New Mexico and California, long before electronic music reached the mainstream. Amani and Treavor combine the raw sounds of the natural world, wrapped in dance-floor and chill-out productions; blending deep bass, earthy percussion, etheric voices, and cross-cultural instrumentation into a sonic incense for the mind and body. Desert Dwellers' unique global sounds are a bridge between worlds, and their label Desert Trax has become a platform to spotlight similar alchemical artists. We definitely recommend checking out their music to fall in love with the group for yourself.
At any Desert Dwellers show you can expect for the group to take you on a musical journey. However, what made this show so unique was the venue. Wisdome may have been the perfect spot for a show of this type. The group was perched on stage as the audience danced all around the featured dome. A look up anywhere was met with captivating visuals on the roof that paired perfectly with the music. The group did not disappoint as they played an incredible set that was only heightened by the visuals and live performers.
Another favorite part of our experience was the crowd that Desert Dwellers brings together. Instead of your typical concert crowd, this one felt much more like a community. Everyone was very accepting and kind and enjoyed dancing together throughout the space. Throughout the night we met incredible people that couldn't have been more excited to be seeing Desert Dwellers.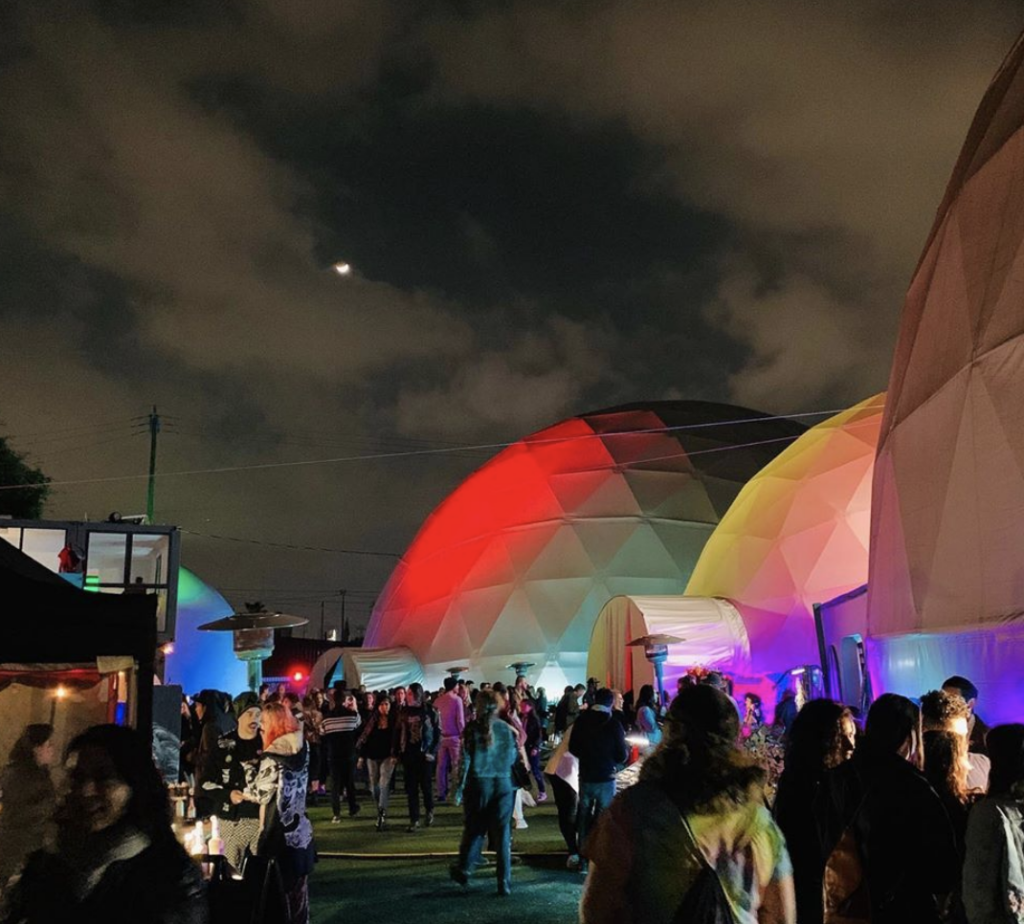 The venue also added a whole new facet to the experience. Throughout the Wisdome was incredible art installations spread out among the different domes. Attendees had the opportunity to browse the different exhibits and see beautiful pieces of art including Samskara, the 360-degree projection art piece of Android Jones with India's ancient Vedic wisdom that re-examines the inner world of consciousness, offering a unique journey through the self and the cosmos.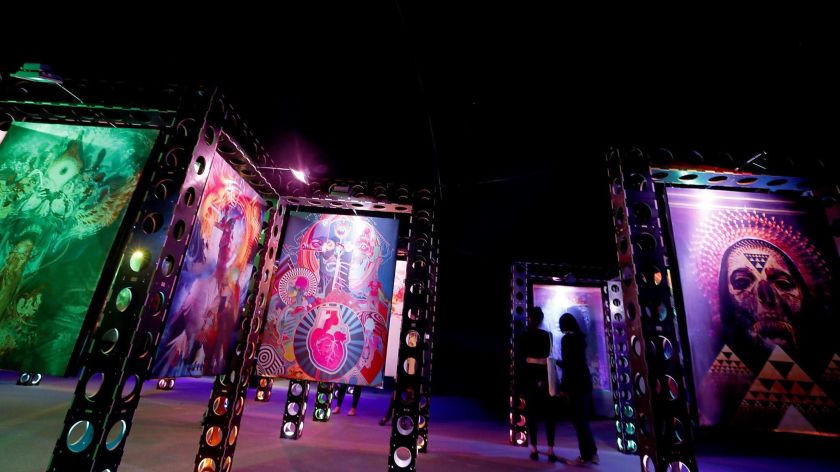 If you've never seen Desert Dwellers, we couldn't recommend the group more. It's one of those groups that you have to see live to fully get a sense of them. Don't miss their upcoming tour dates here, and grab a ticket if they're hitting your city!