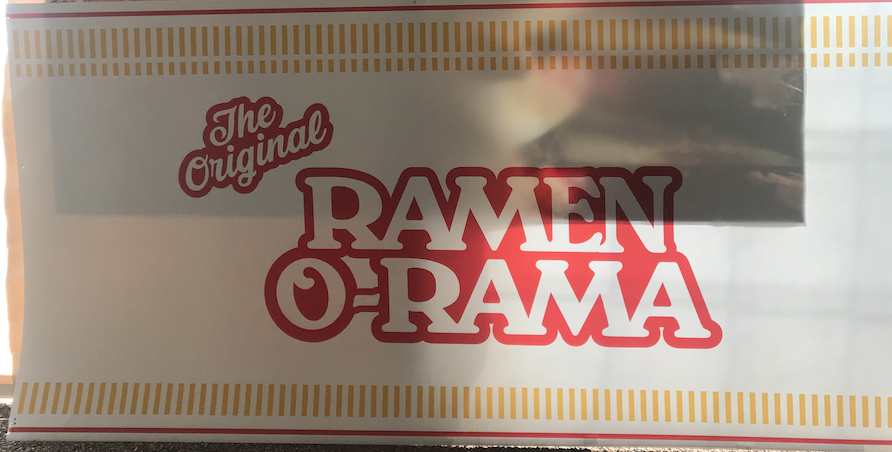 What foods come to mind for a perfect food festival? At F4L we've seen everything from tacos, to burgers, and BBQ! This seem typical and celebrate some of the most typical foods. However, the last food we at F4L expected to be covering was Ramen, and it was everything and more.

The inaugural Denver Ramen-O-Rama came to the Rino Festival Grounds for ramen lovers around Denver to unite and enjoy copious amounts of broth, noodles and various types of meats. As we entered the festival, we were a little skeptical; how difficult would it be to have an entire festival dedicated to ramen? Would there be enough variety? How would the ramen be served? Would it be satisfying and delicious? As soon as we entered the festival, all of our skepticism was quickly expelled. We quickly immersed ourselves in the amalgamation of delicious smells and excited ramen enthusiasts.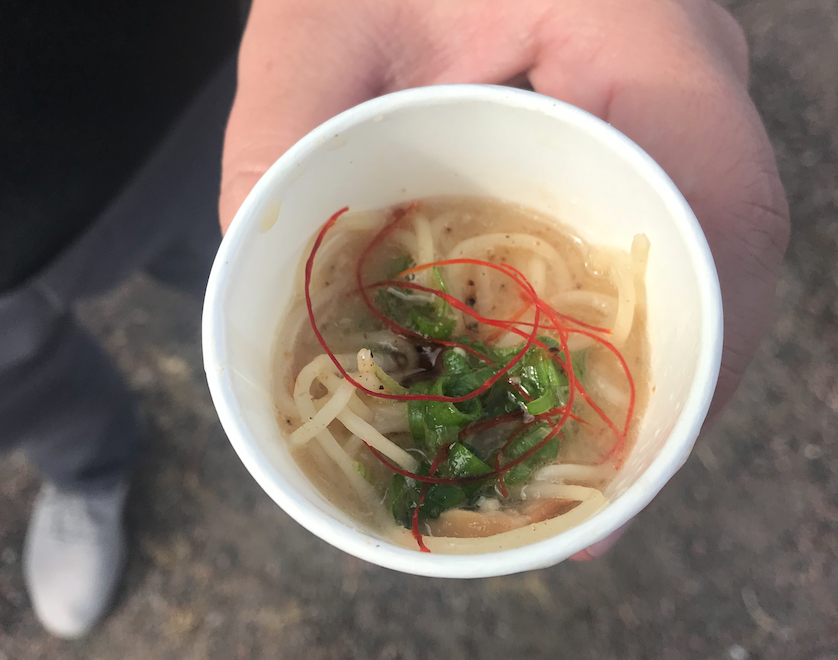 We sampled ramen from Ramen Warrior, Gaku Ramen, Ramen Warrior, Ace Eatery, and Kyu Ramen among many others. Each restaurant served their own spin on the classic Japenese soup, from southern inspired BBQ brisket ramen to spicy miso based broth with green basil noodles and a seared piece of A5 Wagyu beef on top. The variety of dishes kept us on our toes and our pallets guessing.

Everything we sampled was delicious, but for us, there was one clear winner at Ramen-O-Rama. As soon as we entered the festival we were met by the Ninja Ramen food truck. Ninja Ramen served a very classic version of the dish. The broth was light in color and full of flavor. The noodles were homemade and were the perfect combination of firm and chewy. The smoked pork belly added a nutty and fatty flavor, that intensified the broth and to complement it all, the soup was topped with green onions and saffron. Ramen Ninja provided the perfect dish as it was delicious and a nice escape from the cold temperatures.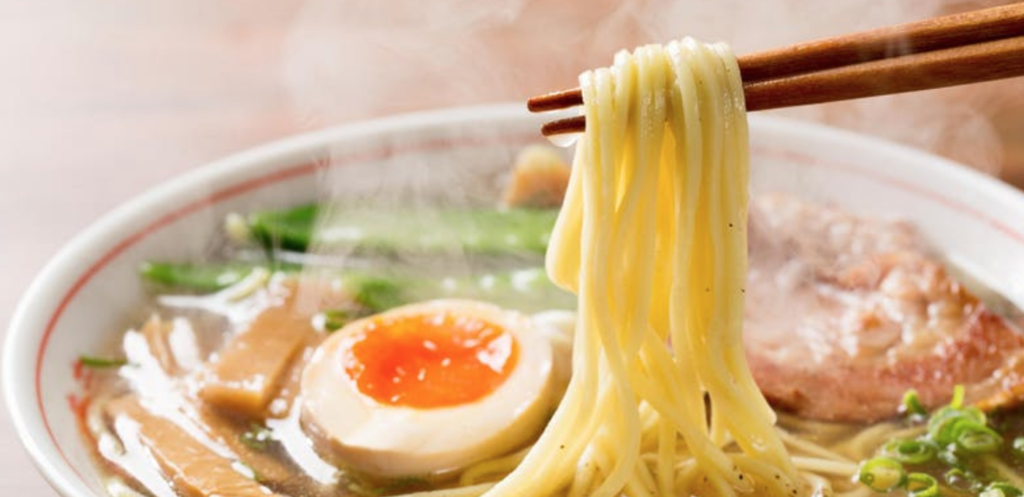 As we left the festivals with more ramen sloshing around our stomachs than we care to admit, we looked back at Ramen-O-Rama as a complete success. These delicious soups were the perfect food on a chilly November day! We would highly recommend attending next year's event, as it is the perfect festival for this time of year.